If I win lotto, I'll want drawings of all my horses by you. Just warning you. Haha
---
Flirt-Hugo-Phoenix-Romance-Fanta-Nippa-Shiloh

Trojan 09.11.02 - 26.10.10 // Kody 01.09.89-25.06.12 // Rex 05.11.95-21.12.12

*fingers crossed you win lotto* hahaha! Glad to hear you like my work though!! You should have your lovely boy by early next week at the latest ;)
Wow, your work is very impressive! I still don't understand how you get black from blue. But it looks fantastic. I've always wanted to learn pastels. But I'll stick with paint for now.
And finally finished the guinea pigs. I'm not very happy with this one, but the client IS happy, so I've signed it, packaged it and never want to look at it again :S
However I did promise to put all my work up here, good, bad and ugly... so here you go *runs and hides*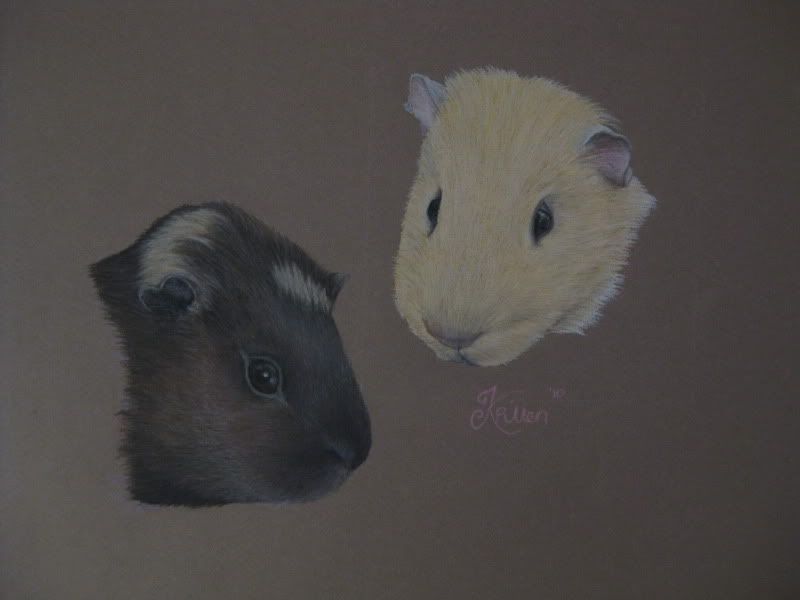 Oh don't run and hide. I think they look great. The only thing I would have done differently, I would not make a space between them. I'd put the dark one
right by the white one, with the ear overlaping. :)
I wanted to do that! But the owner asked for them to be separate, unfortunately you have to go with what you're client wants
those guiena pigs are so freaking cute >3< i wish you could draw my babies but i have to many i have like 8 guinea pigs xD
---
Latest - not quite finished, I still have to add a lot more depth... but just to prove that I'm still busy working on commissions not slacking off :P
This is the first, and ONLY fish I will ever do as a commission haha! It is giving no end of grief, the reference photo was terrible so I had to make it up as I went along.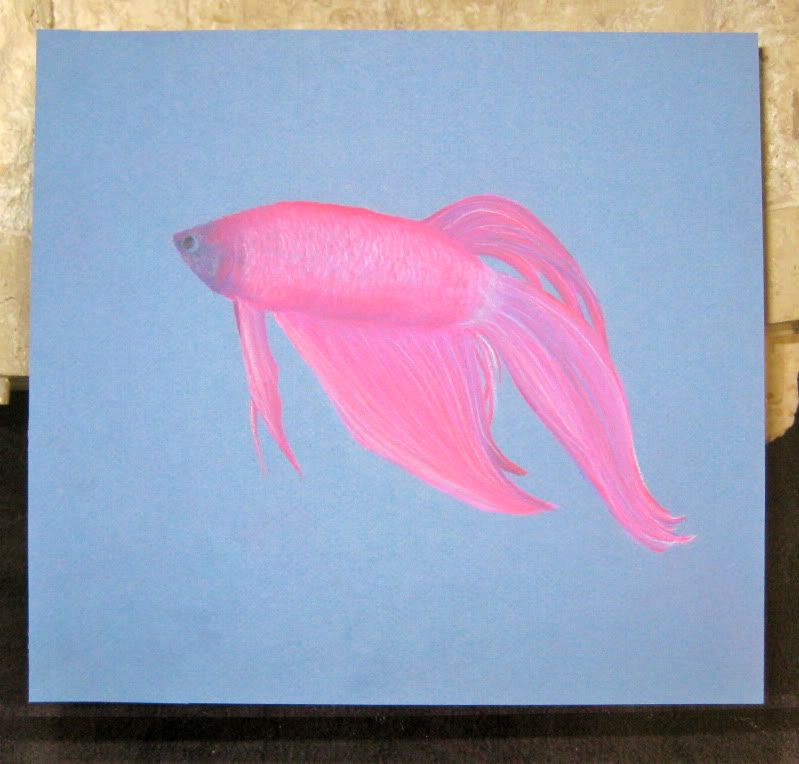 It's still very pretty though ;)
---
"If a horse fails to do something that is because he was not trained to do it. If a horse fails to do something properly that is because he was not trained properly."
www.wildestheartart.com
All done. Client was a local so dropped the fish and guinea pigs in to her today, she was very happy, phew!