I love the fish! Good job!
Green Broke
Join Date: Aug 2010
Location: Southwestern Ontario, Canada
Posts: 3,324
• Horses: 0
Wow Kayty! You do an amazing job. And bravo for doing commissions, uni and work all at the same time!
I have started advertising and selling on ebay. Here's my latest listing, bidding starts at Au$115m $30 less than normal value.
Could you please do one for me? x
Hi Darrenvale, unfortunately I cannot do portraits for free, I am too busy with paid commissions. If you are interested in having a commissioned portrait done, please PM me on the forum, or email me at equineartist@horseandhoundartistry.
Very cool! Good luck. :)
Hope ebay works for you. Let us know how it goes.
Latest commission. I am getting very tempted to find a professional photographer that can take photo's of art work. Because I just cannot, for the life of me, get an accurate photograph! The original is no where near this green, and the horse actually has detail in it, This is driving me crazy!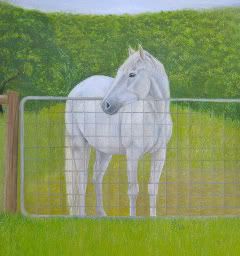 Latest WIP. This one is headed to the US, another international commission woohoo!
Reference - best reference photo I've been given by a mile!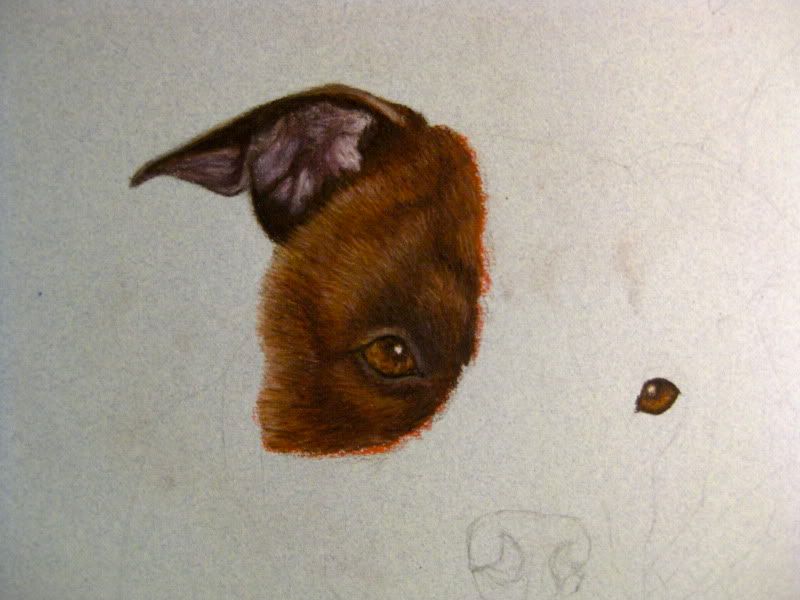 Kayty. First off you do incredible work. I fell in love with every piece I saw! I found myself scrolling through your entire thread going ooo ahhh. haha.
Im wondering if you could find a spare moment to give me some advise. Im an art student in the US and I am trying to work up a portfolio good enough to bring myself away from the norm. Being I am only a freshman and I have had no formal art classes as of yet, I have to ask... how did you get started?
here is a drawing done by myself, it was my first drawing and of course I had to pick the hardest subject, a front facing Frisian. lol