Latest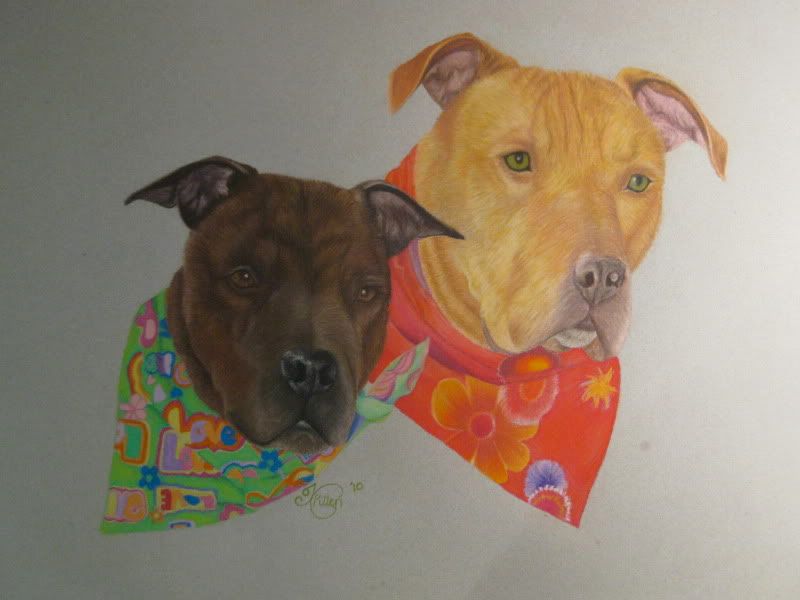 Another commission done and dusted! Only 2 more to do before Christmas, what a push!
WOOOOW I just looked through all 27 pages and I'm amazed I just wish I could draw like that! unfortunatly I can't draw to save my life >.< haha
Ergh I'm jealous, I wish I could draw...
LOVE that last one! Incredible!
---
"If a horse fails to do something that is because he was not trained to do it. If a horse fails to do something properly that is because he was not trained properly."
www.wildestheartart.com
One down, one to go! This one was a difficult photo to work from, the horse is no longer with us and my client was dead set she wanted the drawing from one particular photograph. Unfortunately the photograph was very pixilated, with the horse in deep shadow and so little detail that I could not even edit/zoom up on the photo to find the detail I needed. So I worked this one a little differently to my usual portraits and drew it so that it needed to be viewed from a distance, if you look at it from over 2m away, it looks to be very detailed, but close up it is really quite simply drawn. Hence it does not photograph well, but you get the idea anyway.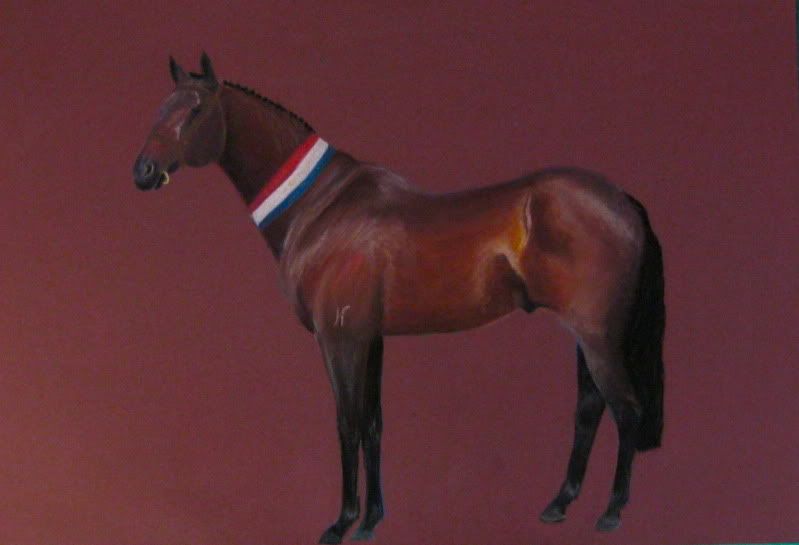 omg there all amazing !!!!!! I'm so jelous of you I can't for the life of me draw in color lol it's only black and white for moi.
---
Our Hoofbeats were many, but are Hearts beat as One.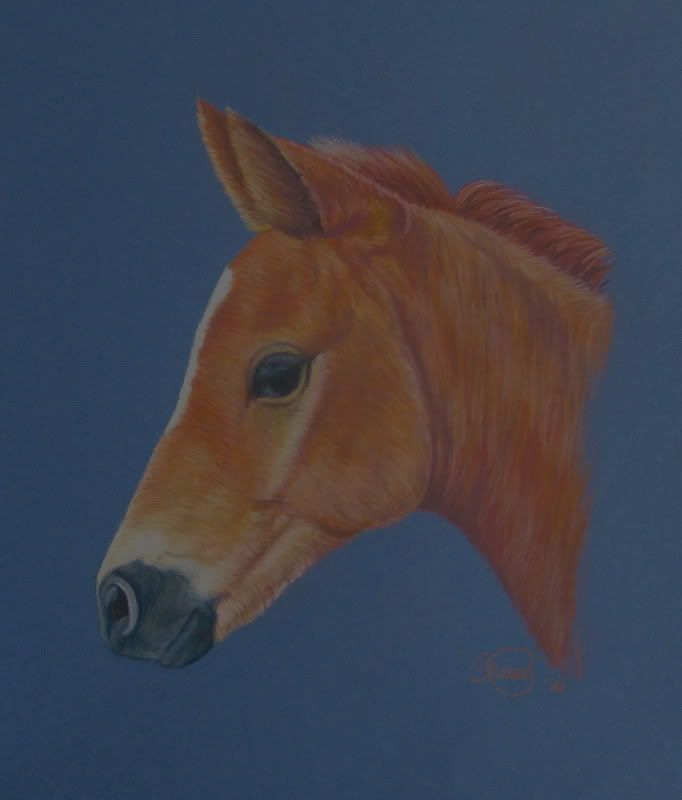 PHEW!! *wipes brow* that's me done for xmas, just in time
A week off and then back into it
AWESOME thread. Just posting to keep updated - I love the fact we have such talented artists here!!!