Next one in line, a car!! Starting to get a few more of these since I did the bike so I'm certainly keen to do a good job as it will broaden my commission targets. This one doesn't look as complicated as the bike, but since I'm still very unfamiliar with all things mechanical it'll be slow going until I can get into the swing of things.
Then I've got a couple more dogs to have done for a birthday in July. Once they're finished I'm hoping to start working on some of my own horses for a while and develop more work for my portfolio. I am really keen to start playing with some velour paper, I only brought one sheet as it's quiet pricey so I'll just have a fiddle and see what kind of work I can do on it. Will post updates for anyone here who is interested in working with pastels and might be keen to have a play on velour too.
Another few projects on the drawing board for me, I've got the Royal Adelaide Show coming up in August so I'll need to start working on my entries for that, and I would also like to try my hand at doing some work on scapperboard for something very different! Phew, busy!!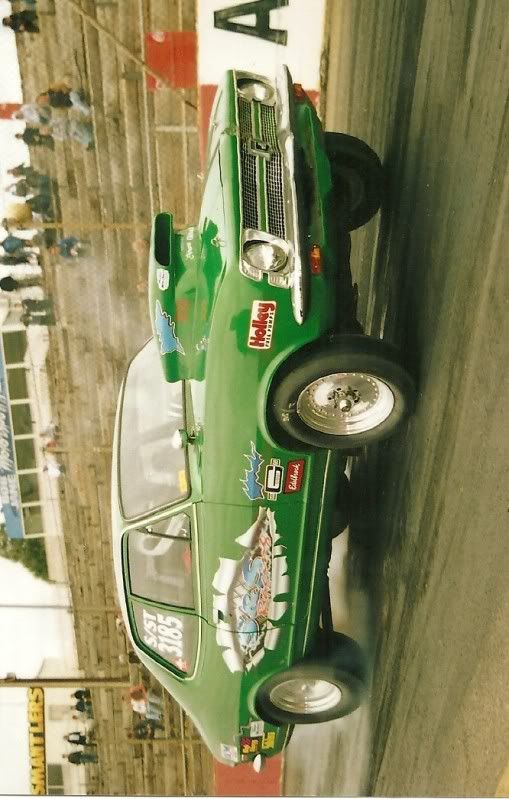 I've put the car on hold for the moment as the next two dogs have to be finished by early July.
I decided to have a play and do them on velour. Was quite hesitant initially as I've heard velour is an extremely difficult surface to work with. But getting into it, I absolutely love it! It does soak up the pastel quite a lot so many many layers are required to get the depth of colour required, but once you've got it, the drawing looks so soft. I'll be ordering more velour now and cutting right back on my Mi-Teintes.
So here's the work in progress of the first dog on velour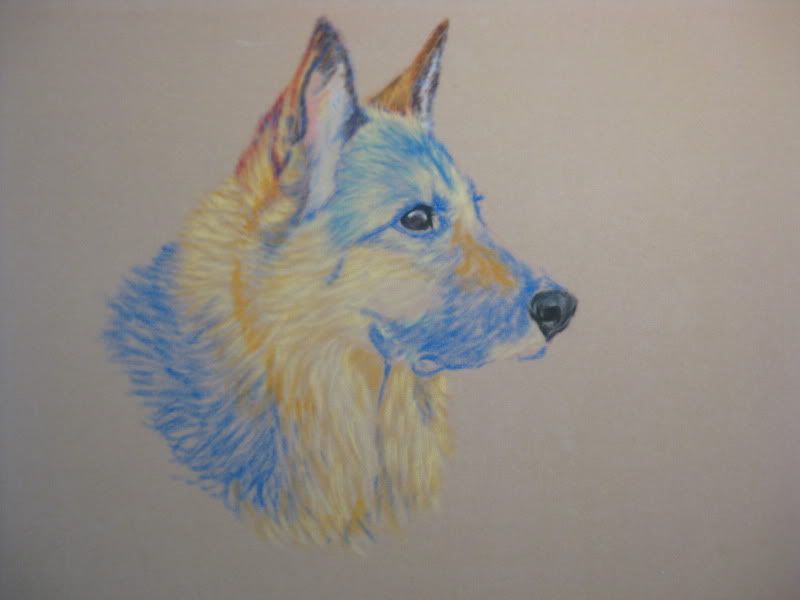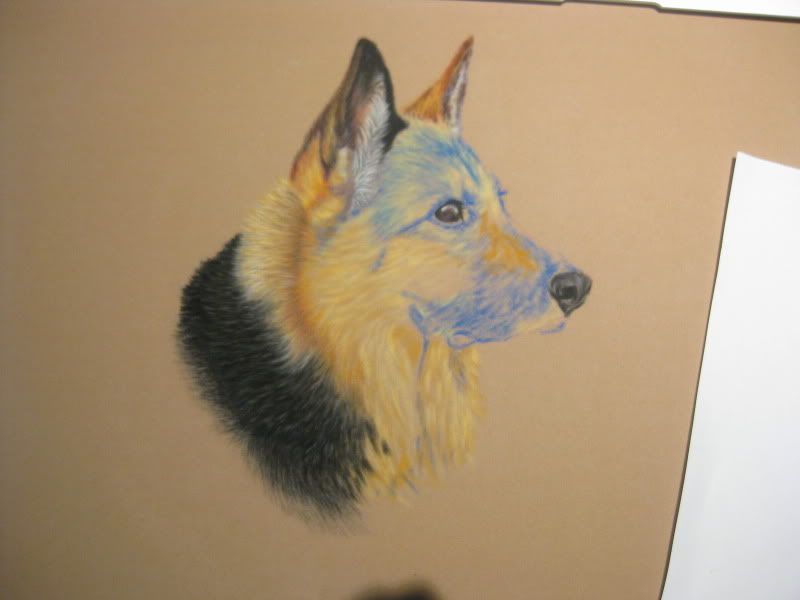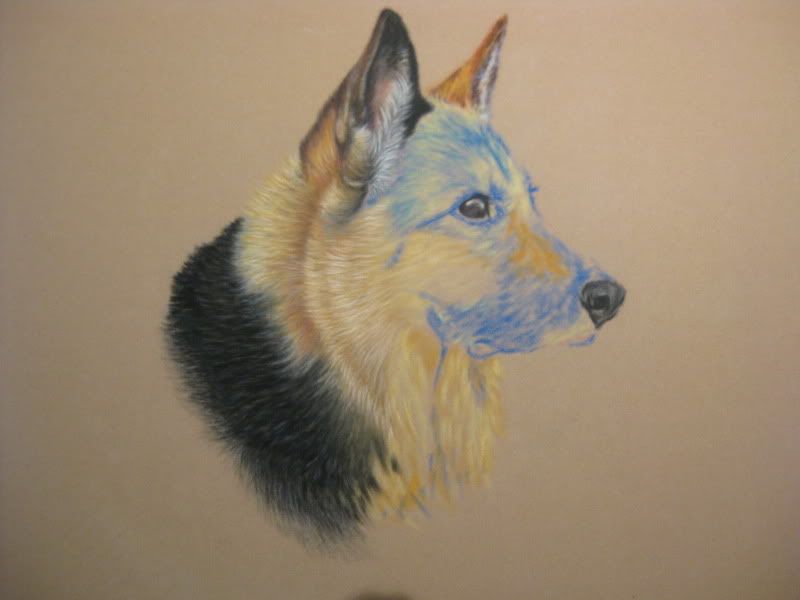 Ooo Loving it!
---
"If a horse fails to do something that is because he was not trained to do it. If a horse fails to do something properly that is because he was not trained properly."
www.wildestheartart.com
Kayty,

How do find the time?????
Tiny - I just try to do a bit every day, whenever I get a spare minute I add a bit more. I'm struggling to find permanent work at the moment so just working here there and everywhere, so trying to get through as many commissions as I can before I go back to full time.
I am still amazed at how you find the perfect undertones to create such realistic effects, somthing I still struggle with when I am working with colored drawings or paintings. This dog looks just lovely so far. Bravo!
Haha don't be amazed Liz, it's just a matter of throwing a bunch of colours down and fiddling until the right tones come up!
That is amazing Kayty!
---
Also known as NiNo on other forums.
First dog finished, now to start the second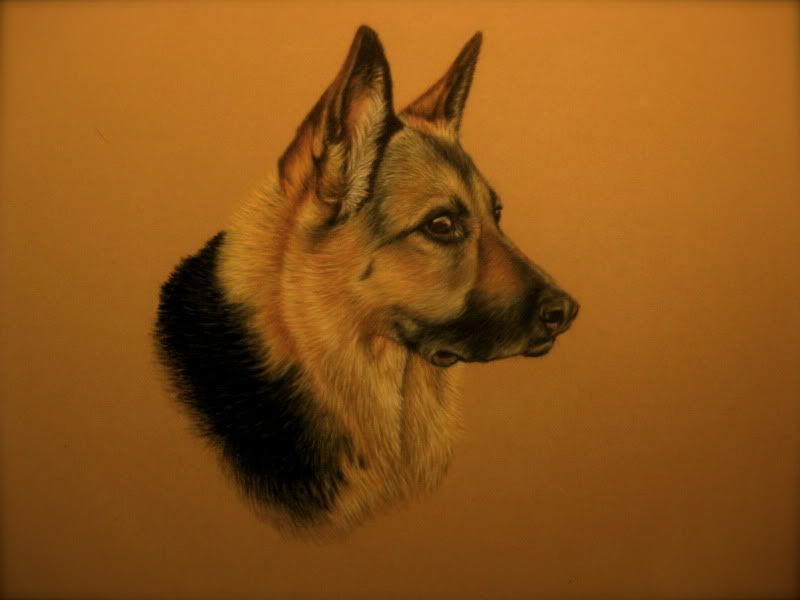 Shazammmmm! That came out nicely. How long?