Haha thanks Tiny!
This one was fairly quick actually, I didn't count exact hours this time but I've spent an average of 2 hours a day on it, so probably around 10-15 hours.
I am madly in love with the velour surface though. It is absolutely fantastic!!! It soaks the pastel up like a sponge, but once you block in all your colours with the pastel sticks, it's so quick to just run a few pencils over it to put the detail in. Plus it gives such a lovely soft look compared to the Mi-Teintes. I'll definitely be putting in a big order for it now and start cutting back on the other paper.
I am in awe personally! The dog is amazing!!!!! Awesome job!
---
-Fiinx
Making a start on the second dog now...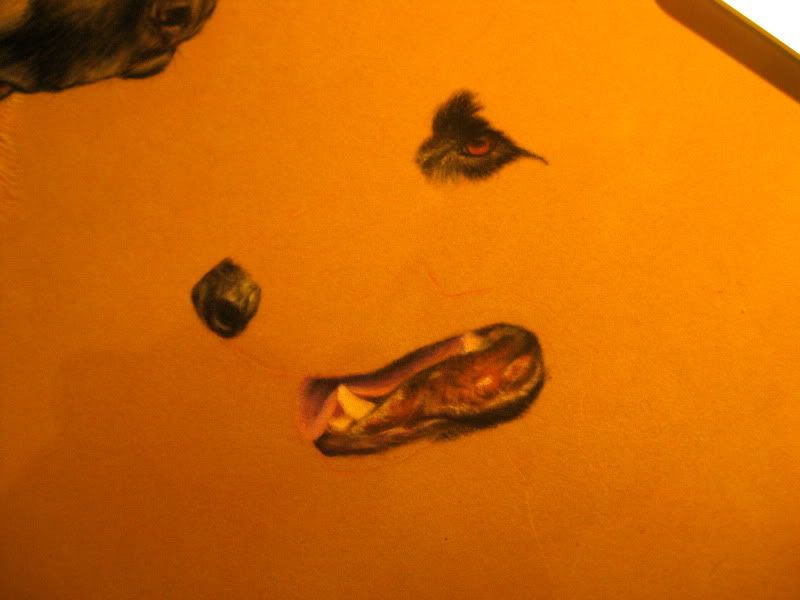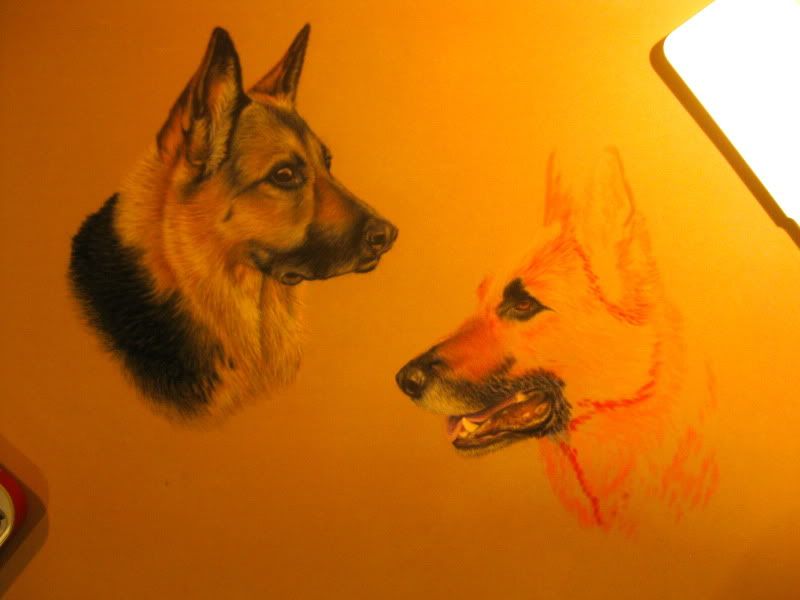 I'm starting a new job as of next Monday and will be working 6 days a week, making it about a 45 hour/week job. So drawing progress will be slowing a little I would say. Though my interstate coach has just asked if I'd draw 2 of his stallions, so it'll be nice to try and get some work through him.
Still absolutely loving working on velour, it holds the pastel so nicely, they just flow over the surface so beautifully, and once I've laid down the blocks of colour in pastel sticks, it doesn't take too long at all to go over with a few layers of pencil to create the fur details. The most time consuming areas have certainly been the eyes and mouth!
beautiful just beautiful kayty!! I love it
---
Pocket - 8 yr old, 15.1hh Thoroughbred Mare
~You know you're a horse person when you say 'whoa' to your dog~
Finished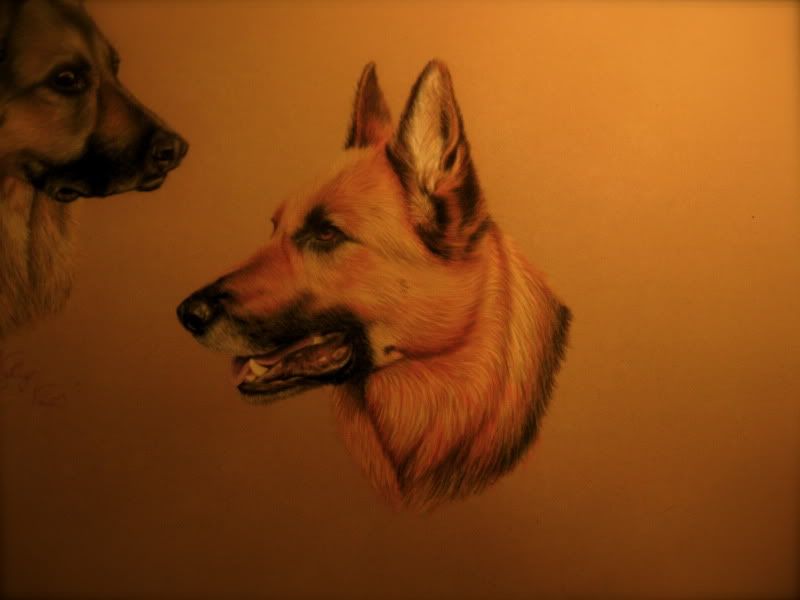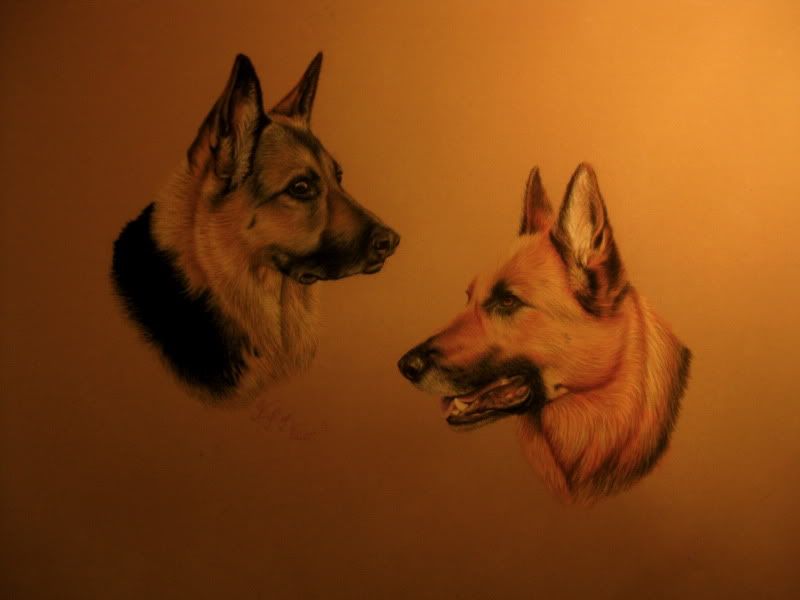 Looks fantastic. Great job
---
-Kelsey
Horseless currently. Hoping someday that will change.
Dogs framed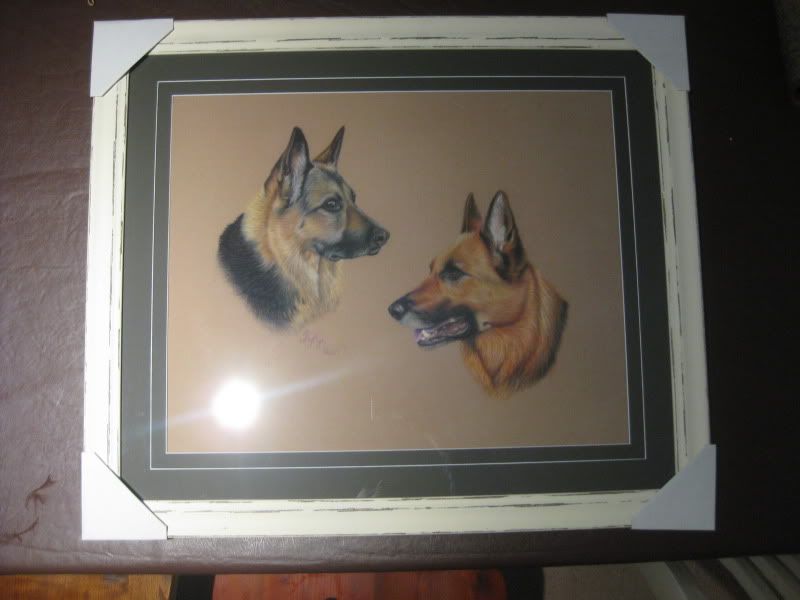 And a better photo of them: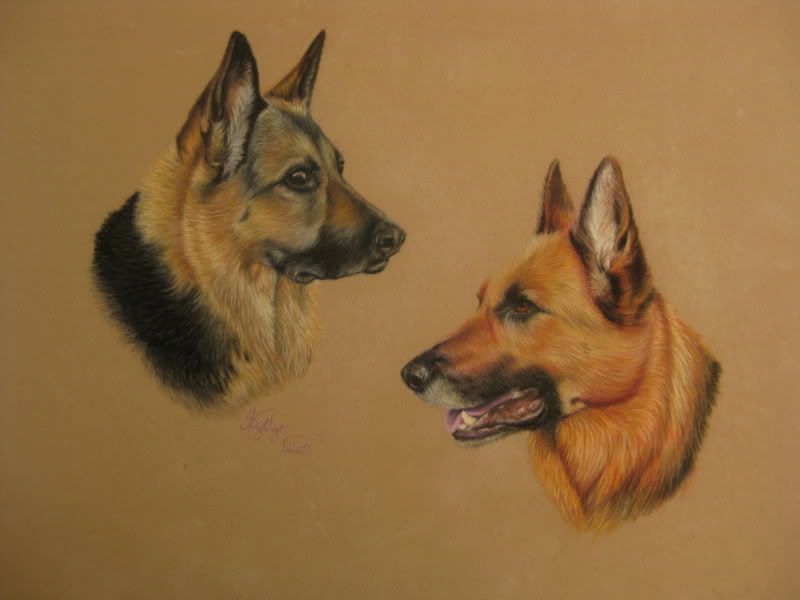 A new commission finished, not so happy with this one but I'm not comfortable with machinery portraits yet so will just have to keep practicing. Looking forward to getting back to furry things again!
And with burnout smoke..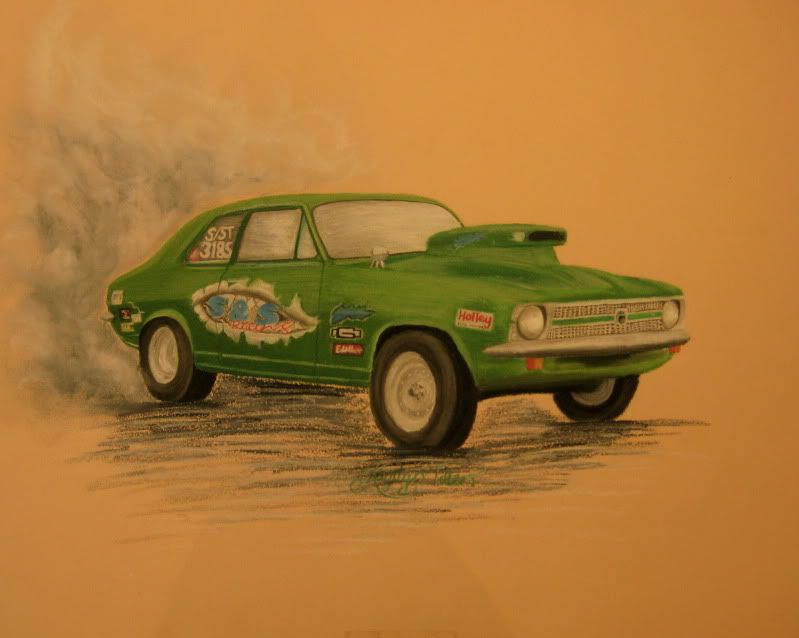 And.. a quick one of my beautiful gelding, Hugo. Whipped this one off in front of the television with a white wine in hand - good excuse for the man of the house to cook dinner when I tell him it still counts as work - its 'profession development' even though it's my own horse haha!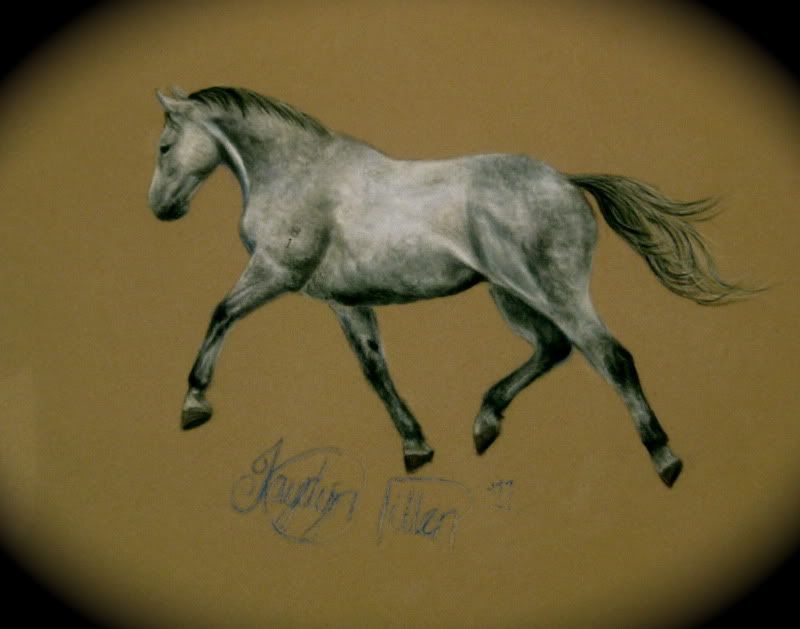 I love your work is absolutely beautiful!!
---
Barrel Racers- We aren't afraid to get a lil dirty
You Wish you could ride like a Barrel Racer