Kayty your artistic skills are amazing!

You must always have people asking to buy pictures you paint for them.
---
Barrel Racers- We aren't afraid to get a lil dirty
You Wish you could ride like a Barrel Racer
Dusty - I don't draw unless they're paid for ;)
Occasionally I'll do a freebie for a bit of promotion or to update my portfolio, but otherwise all my work is commissioned, where people pay me a deposit to cover my expenses, then pay the remainder once the drawing is completed.
Working in pastels and especially now that I'm working on velour, it's a very expensive outlay so I would be hugely out of pocket if I didn't charge.

I love the work though, even though it does take a lot of time and I'm already working 6 days a week on full time hours with my other job, then coming home to do more work with the commissions. But very satisfying when they turn out how I want them to.
Roooooaaaaaar! Have never done a lion, and have done so many horses/dogs that I needed a bit of variation :)
That....looks like a freaking picture! GREAT job!!!!!!!!!!!!!!
---
-Kelsey
Horseless currently. Hoping someday that will change.
FOR SALE AU$150
AU$30 from the sale of this portrait will be donated to WSPA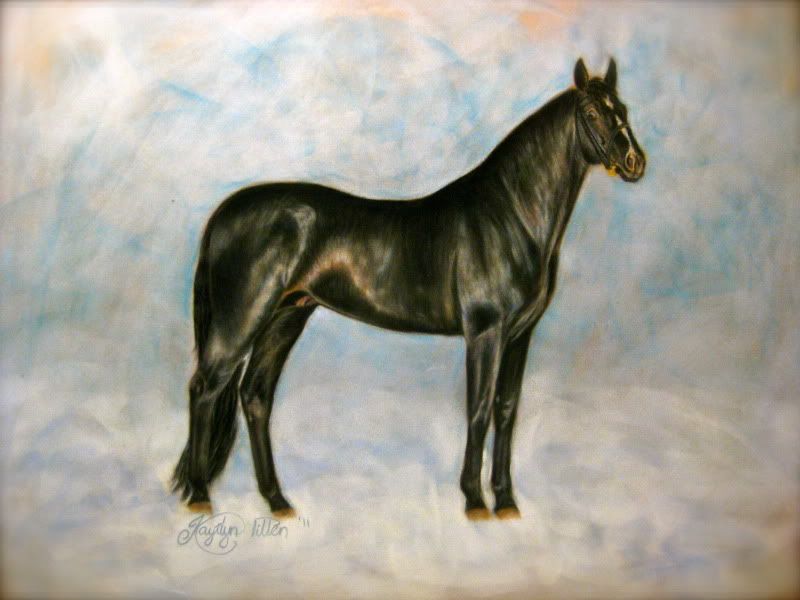 A work in progress - I have been lucky enough for one of my favourite equine photographers to give me permission to reproduce her photography in my artwork, so will have a lot of pieces for sale as I go along as well as the usual commissions
Apologies for the very washed out colour, it is midnight here so was taken in very bad lighting on my bed!
Almost finished adding fur detail, just need to tweak some colours.
Will be adding the bridle shortly and adjusting the background, then all finished :)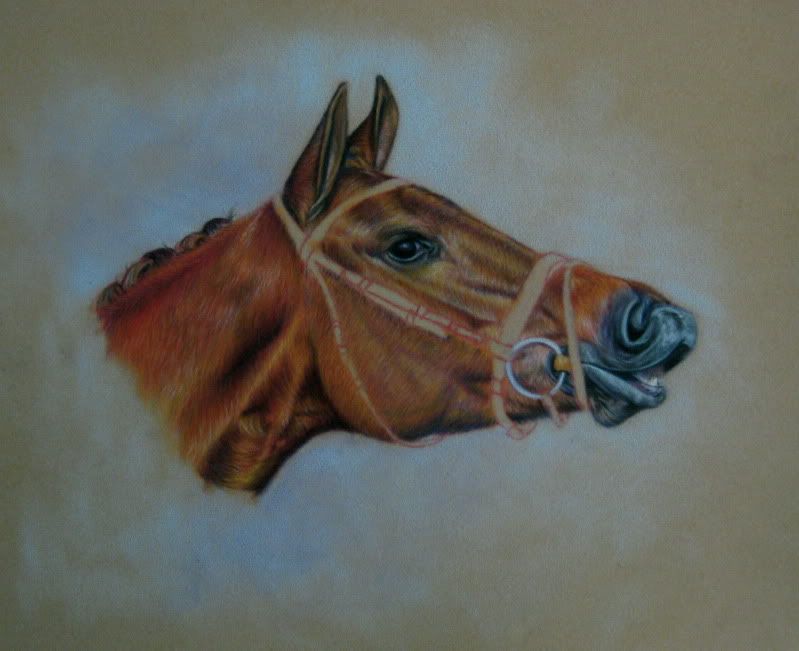 Complete! This one is only approximately 10x10" and is for sale for AU$55 + postage.
Reference photograph by Dutch Horse Photography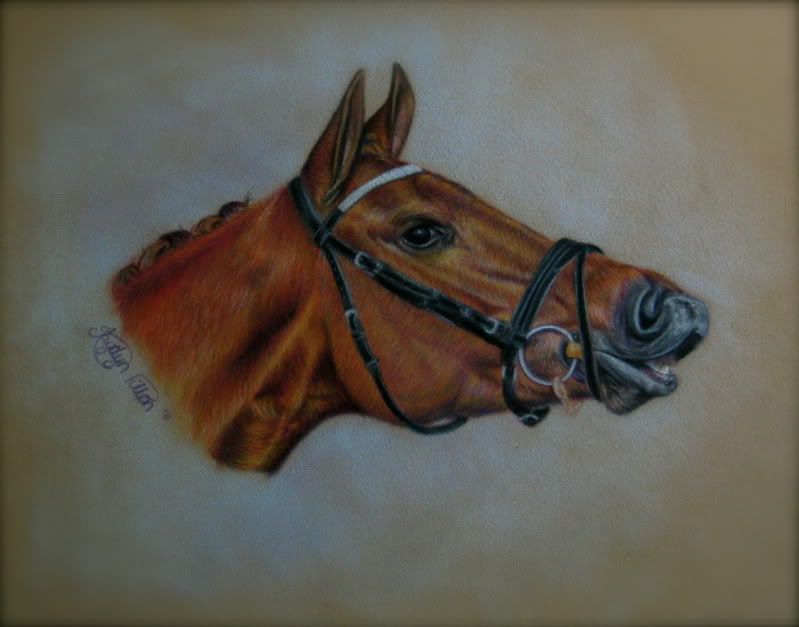 Utterly charming! Love the lion, too. Dumb question, but when you say it's 10 by 10 inches, you mean the image itself or the paper it's done on? It looks much bigger.
The image itself is around 10" - though thats not an exact measurement, I haven't measured it up as it was just done on a piece of left over velour!