Haven't been in here for a while, things have been VERY hectic!! But here's another commission, 16x20" in graphite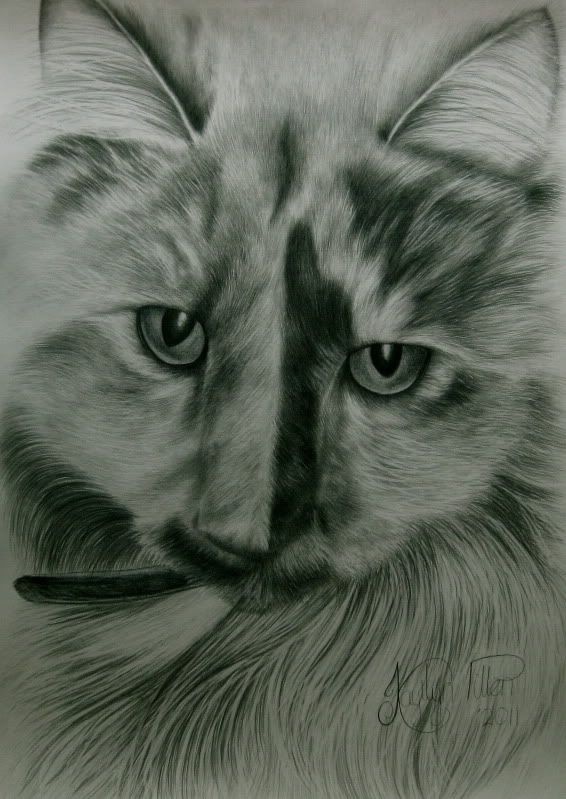 I LOVE it!
---
The aim of art is to represent not the outward appearance of things, but their inward significance. ~Aristotle
www.brandisue.jimdo.com
The fur looks so soft, it's amazing!!
WOW Kayty!!!!! I know you are the queen of pastels, but this cat drawing has got to be my favorite of all your drawings!!! The fur looks so realistic. I feel like I could reach through the computer screen and stroke the kitty's silky soft fur. The expression on it's face is so endearing and reminds me a lot of my parents' cat Chow. Bravo!!!!!
Great composition! Great fur, great feel to it. I like it almost the best of your many works. but you know me and B/W!
Thank you everyone, I do enjoy working in graphite, but because of how time consuming it is I try to steer away a little. Two more double head studies in pastel to pump out for christmas now... feeling the strain!!!
Great work with the cat. The texture of the fur and the expression in the eyes really show through.
---
There is one principle that should never be abandoned, namely, that the rider must first learn to control himself before he can control his horse. This is the basic, most important principle to be preserved in equitation - Alois Podhajsky
A very quick one of my partner playing soccer. I have never attempted people so thought I'd have a little play as I was getting pretty strained from doing all of these animal commissions. - have ALMOST finished my last one, just in time for xmas!!
Commission for a forum member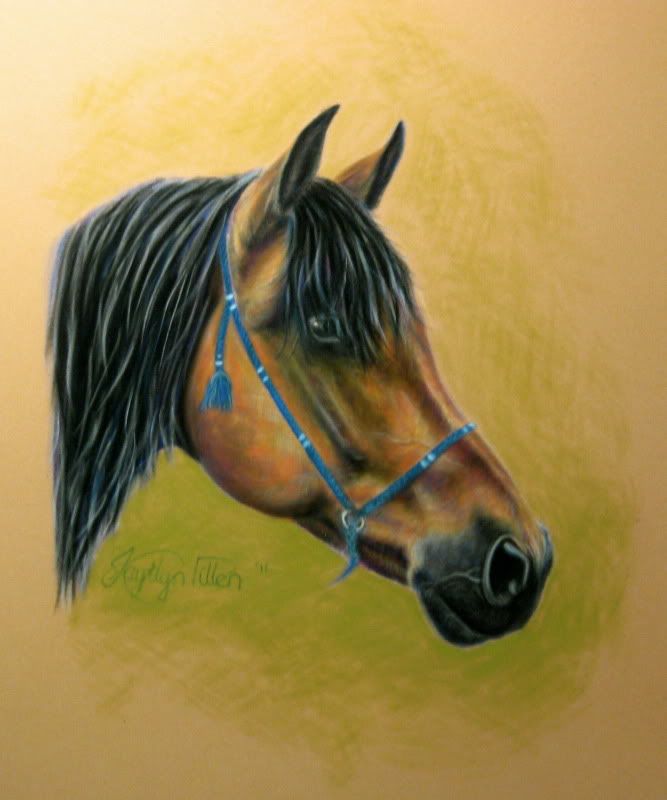 Aww I love this one! ^^
Posted via Mobile Device