Thanks Sarah, pretty happy with this one, was going to do it in coloured pastel, started blacking in my shadows and decided it looked pretty cool black and white on the sand colour, so kept adding detail to it :)
Probably spent about 3 1/2 hours on it.

I don't do many to sell, only if I see a photo that I like and the photographer gives me permission to use it, then I'll have a play with it and if someone likes it enough to buy it, I sell them pretty cheaply.
That's so lovely
Beautiful, you have such a wide spectrum of talent!
---
To ride or not to ride? ... What a stupid question!!
I just wanna say - all your work is awesome, but the dog you did at the beginning of this thread blows me away. Really fantastic work.

I've tried some colored pencil in the past but my problem is I can't discern what colors to use as base layers. I've concentrated on graphite so long I don't naturally see the colors anymore. I have a hard time painting for that reason.

Again, fantastic work. I really enjoy looking at your work. There are some really good artists on here.
Today's 'entertainment'
Pastel on black velour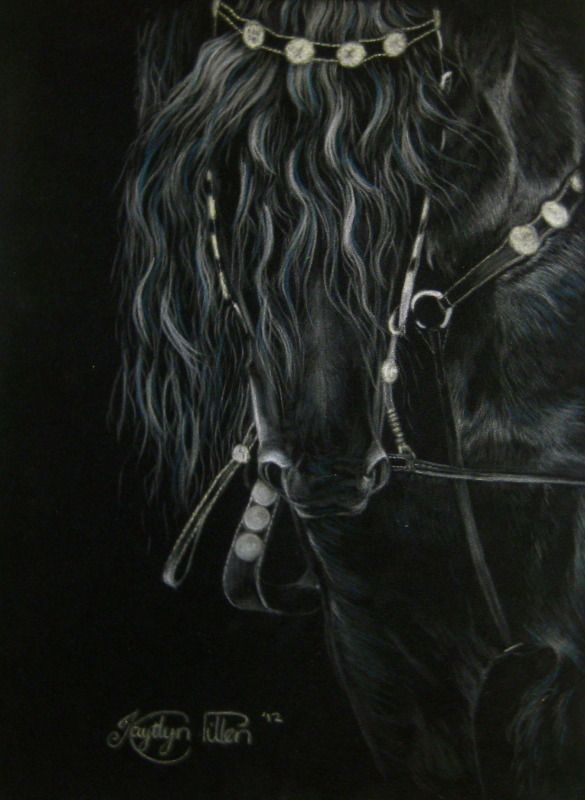 That is amazing!
---
Pocket - 8 yr old, 15.1hh Thoroughbred Mare
~You know you're a horse person when you say 'whoa' to your dog~
Love your work! Especially the tiger, and all the horses & dogs. Heck, I love all of them! ;)
You're so talented - I strive to be half as good as you! I couldn't use pastels if my life depended on it.. I always end up smudging it! I just stick with my pencils & watercolours. ;)
Posted via Mobile Device
A new commission of a palomino arabian warmblood stallion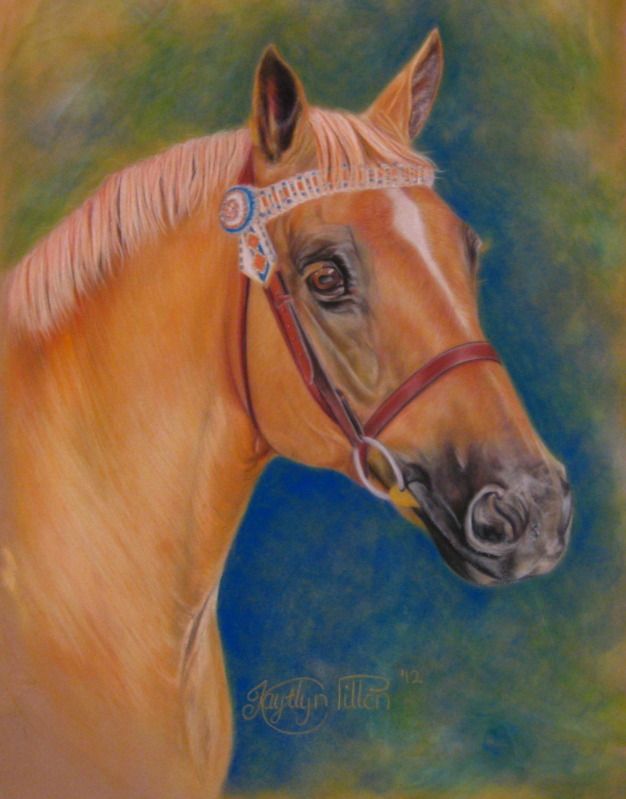 Blimey it's been a while! That's great