Well you know that you're always welcome to do just that online ;) Except the actually being there part!

I am thinking about joining the state's pastel society, just so that I can have a few more people looking over my shoulder and giving me tips. As I am primarily self taught, it'd be nice to have someone giving me some help to bring my work up to that next stage.
I have just purchased a wonderful book by a US animal pastel artist, and look forward to trying some of her exercises!
Wow wow wow wow!
Another 3 prints sold today, and two big commission enquiries!!!!!
Wohoo!
---
Pocket - 8 yr old, 15.1hh Thoroughbred Mare
~You know you're a horse person when you say 'whoa' to your dog~
Drawing the most beautiful old rottie at the moment, such a sweet looking dog who sadly passed away earlier this year. I'm having lots of fun with this one, will post a WIP over the weekend :)

Another commission just came through too. *wipes brow* busy busy! Time to give up my office job? I wish!!!
Another commission. 12"x16" head study, as usual pastel on velour :)
I love that soft green background color. Well done!
Lovely work Kayty. Looking forward to the next. :)
This one only took me a few hours this afternoon, I thought I'd have a little play with some colours and made it really quite simple. Put the photo on facebook - 5 minutes later I'd sold it!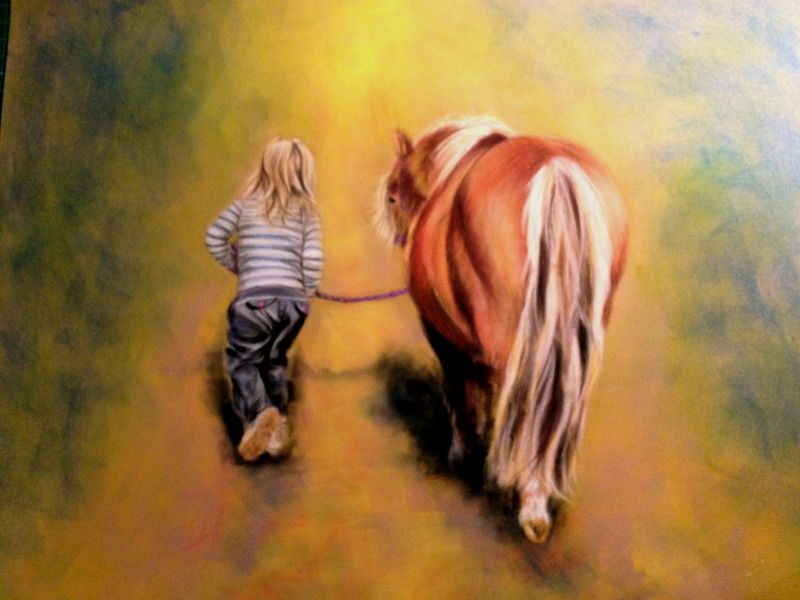 And a quick one of my horse, Spighi, done on black velour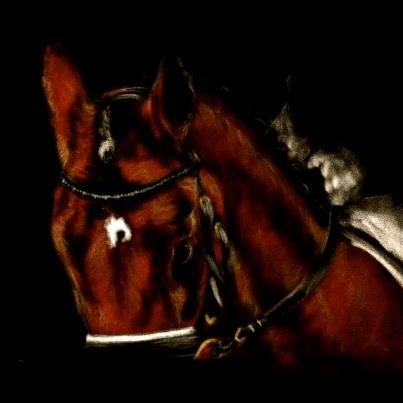 Kayty...your work is breathtaking! Thank you for sharing!
---