Busy busy busy! Trying to get time to draw between full time work and life. I finally got a chance to do something of my own, it took a while but finally got around to finishing. It has already sold!!
African Elephant
12"x16" pastel on velour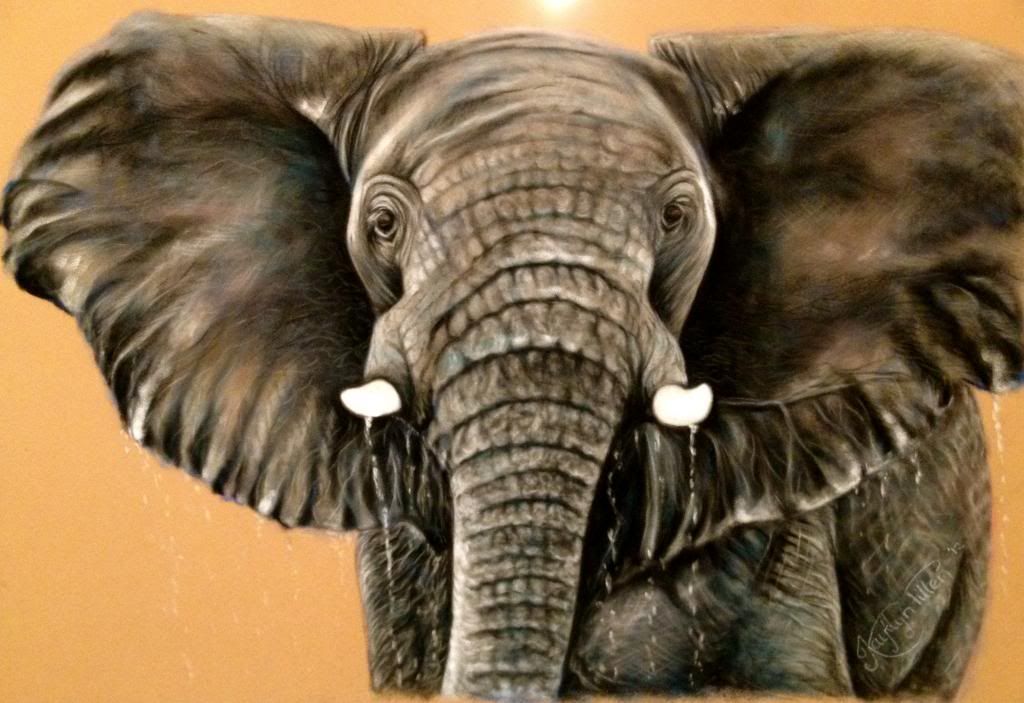 GOOD JOB! I'd have that all smudged up! LOL
That's amazing as usual Kayty!
Posted via Mobile Device
Quite a quick piece on black velour that I whipped up in just under 2 hours. Put a photo up on my website and it sold within 4 hours!
I'm waiting on a new shipment of velour for my Xmas commissions (and getting quite stressed waiting!!!!) and all I had left was black, so I thought I'd have a good play with some bright colours and loose work.
And a commission of a 'rather' unattractive little pooch, who is adored by his owners :)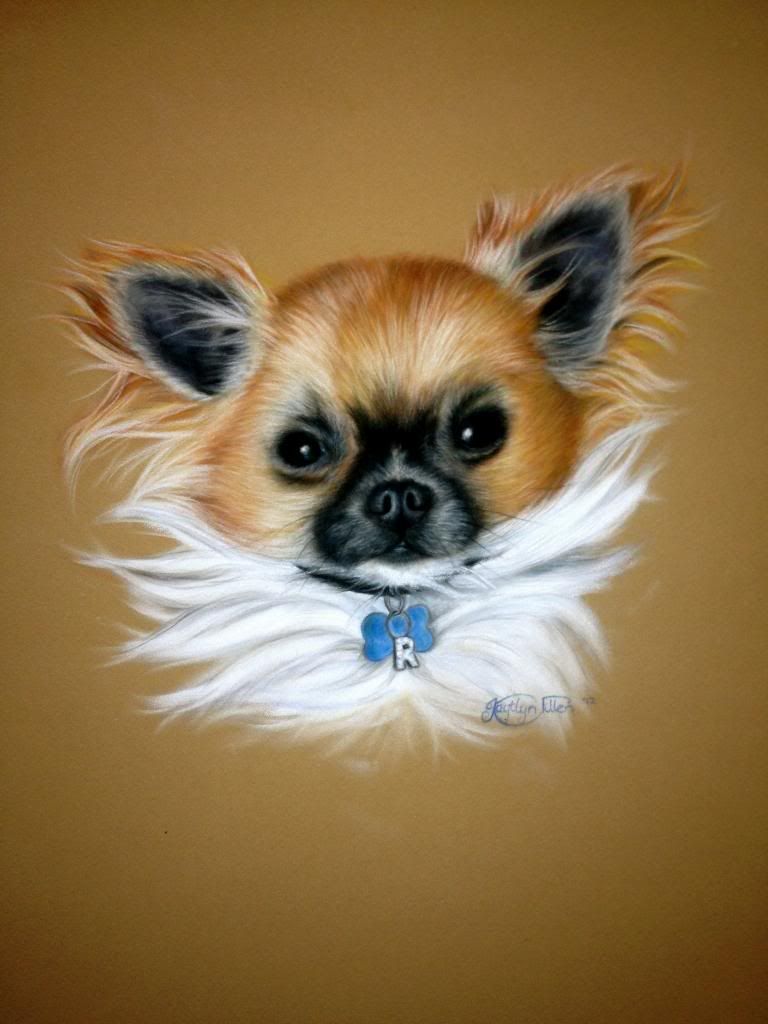 ---
Last edited by Kayty; 11-04-2012 at

01:28 AM

.
Awesome Kayty! Always nice to see some colour when all I see all day is black and white and lots of grey!!! Haha! Lovely work! xx
me too. I like them all. The horse is really exciting for it's movement and energy, both in the hrose's movement and how you portray it.

the dog looks so soft I could pet it!
Thanks folks :)
Another commission, an lovely old German Shepherd
Hmmm that photo is very fuzzy, better stop being lazy and get my camera out instead of my phone!