My drawing journal
---
Decided to make a better drawing journal.
For my digital art, I don't have a tablet, so bare with me lol.
Inside joke with my friend
One of my OC's
Two of my OC's
Another OC
Arabian horse
Again, an OC
Commission
Catfish (heh, get it?)
OC
Horses eye, done on my ipod
Eiger, done on my ipod
One of my few attempts at shading
Sucky colored pencil horse
Eh, enjoy whats here so far!
I'm on deviantart! My stock account is Stichy-Stock, my HARPG account is Stony-Creek-Stables, and my non HARPG/Photography account is Stichy-Arts
Havent drawn in a while..so ta-da! A drawing! A really real drawing!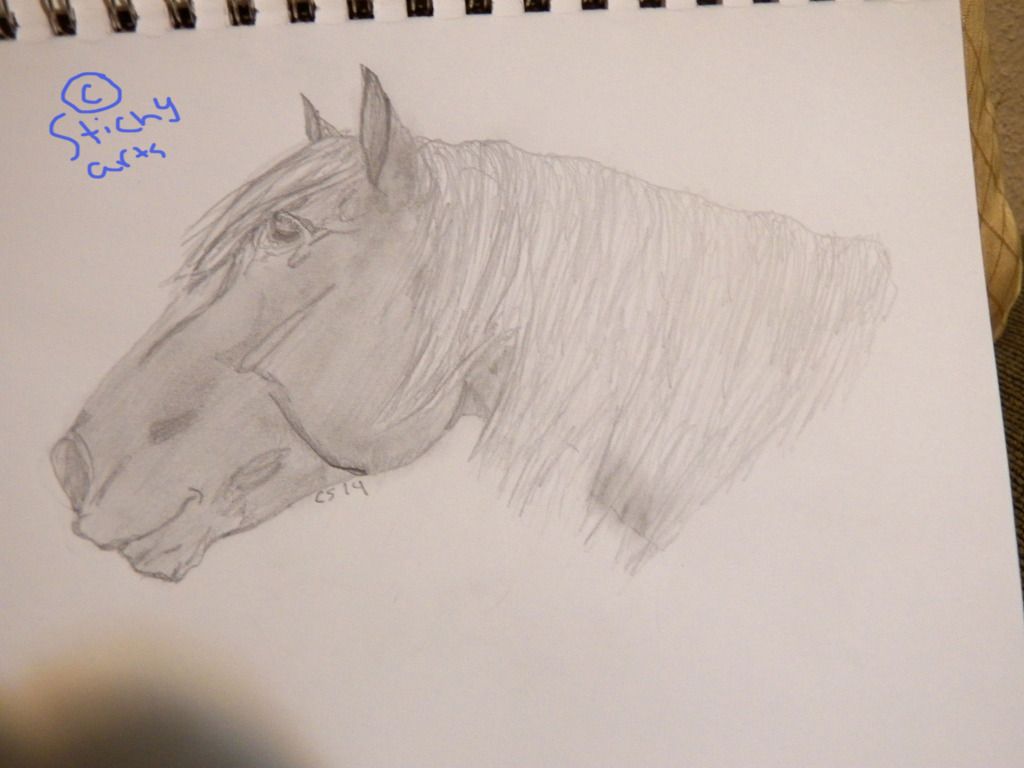 A members horse :) Gahhhh it sucks D: Why? Why can't I shade?!?