My horse drawings!!
---
Let me know what you think! Some of them aren't very good but I'm still learning and practicing. The scanner made them come out a bit lighter than they actually are. Sorry they're really big too. It won't let me make them smaller.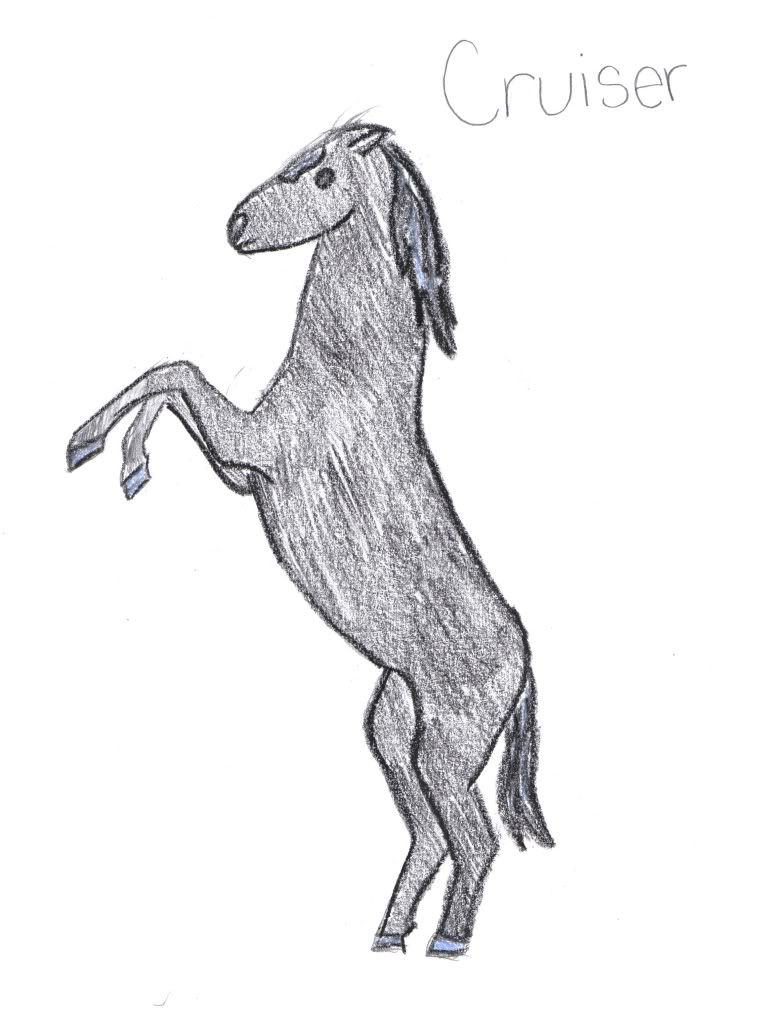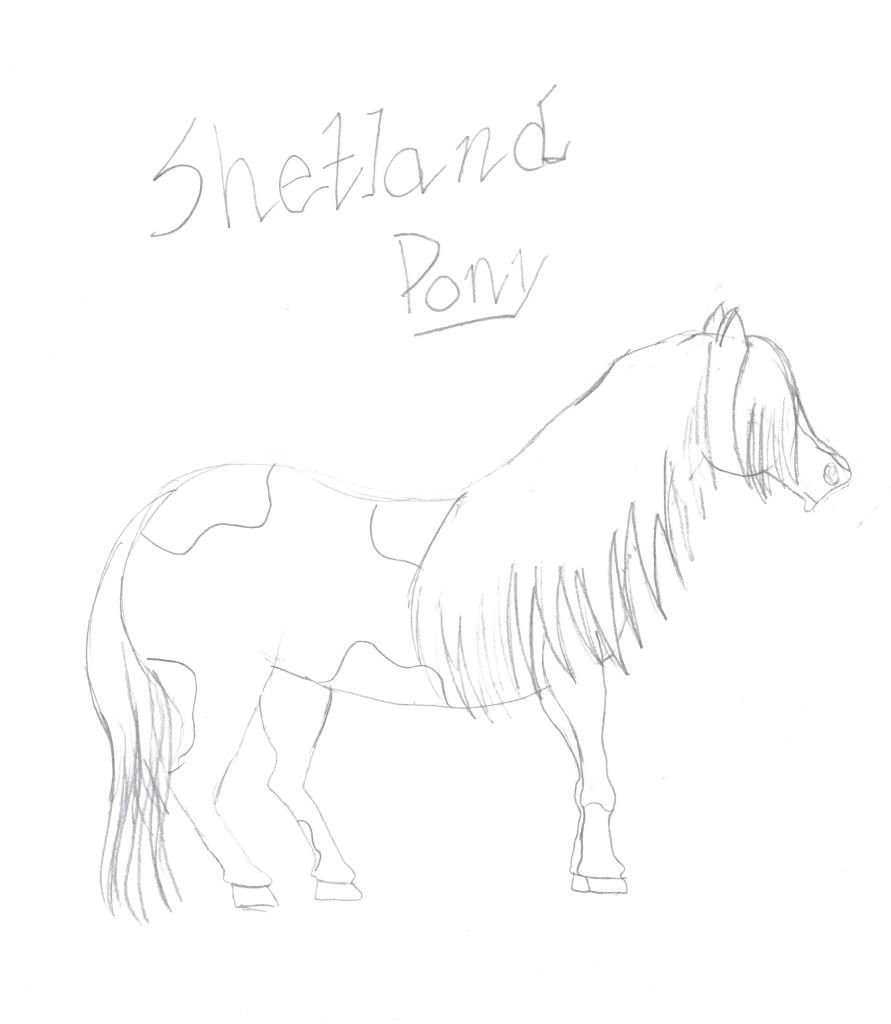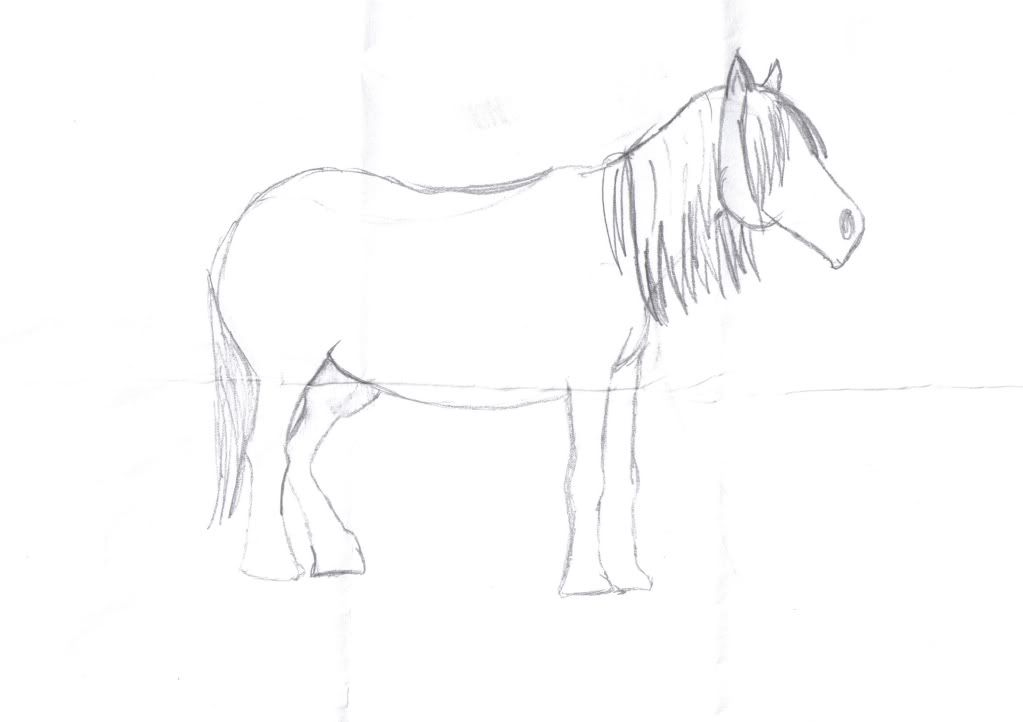 ---
To rope the wind,
You've got to believe ~Unknown
---
Last edited by iloverascal777; 10-23-2010 at

09:54 AM

.
Cute! I like the Lady one :)
Posted via Mobile Device
Thanks! :) I think that's my favorite too.
---
To rope the wind,
You've got to believe ~Unknown
Try doing the Lady head alone - I think you draw heads better than bodies (for some reason I do too!).

They are really good though!!
---
RIP Cocoa - 05.10.2010, RIP Magic - 30.04.2010, RIP Bess - August 2009, RIP Sherry 24.12.2008
practice makes perfect and you are well on your way... good job keep up the good work
your sense of porportion is very good and the rearing horse is balanced very well. He looks like he really is over his center of gravity and not likely to fall over. That can be tough to draw sometimes.
Try some shading. Also, really LOOK at a horse's hoof and pasturen, fetlock and such. Draw just what you see, not what you think it SHOULD look like. Throw away preconcieved notions and draw it exactly as you see it in real life.
Good luck and keep drawing!
LHS: Thank you! I really appreciate your comment (: I'm working very hard.

tinyliny: Thank you so much! I need to learn how to shade..because honestly, I've tried and I just can't seem to do it, so I'll keep working on that. I will definetly work on the legs/hooves more too because I can never seem to get them right. I just really need to observe a horse's legs and hooves. It would help a lot. : )
---
To rope the wind,
You've got to believe ~Unknown
Here's another one :) I didn't put nearly as much time into it as I should have. Again, the legs and hooves and whatnot are quite horrendous but I am working on it (: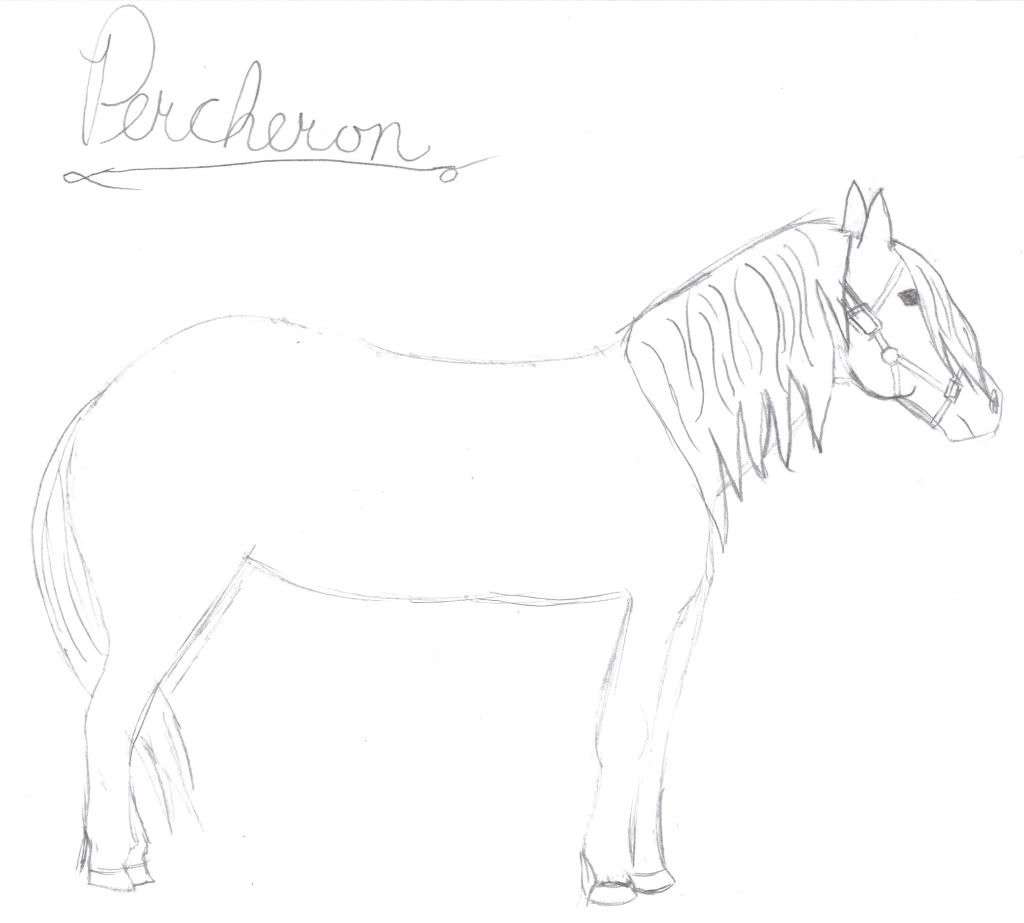 ---
To rope the wind,
You've got to believe ~Unknown
I'd like to add that if anyone wants a sketch of their horse I can do it! No charge! I need something to do, believe me. :) Just post a pic of your horse and I'll draw him or her. Please make it a side-view though! I'm not that skilled lol :)
---
To rope the wind,
You've got to believe ~Unknown
those are good! i like the percheron! i draw too! i use ink though xD