My Horse Drawings....Anyone want one?
---
Hello everyone. here are a few of my drawings. it goes from first to most recent. I may have time to do a couple of your peoples horses...well ill do as many as I can. they take a good hour-very long. Headshots will be done sooner than full body because they take longer and I dont have much practice. but if you would like a picture let me know, just make sure its clear. Thanks everyone! Critique also!
Jeffrey
Devyn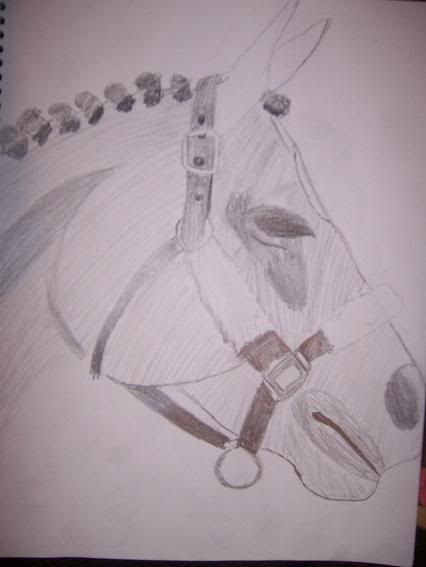 Brishta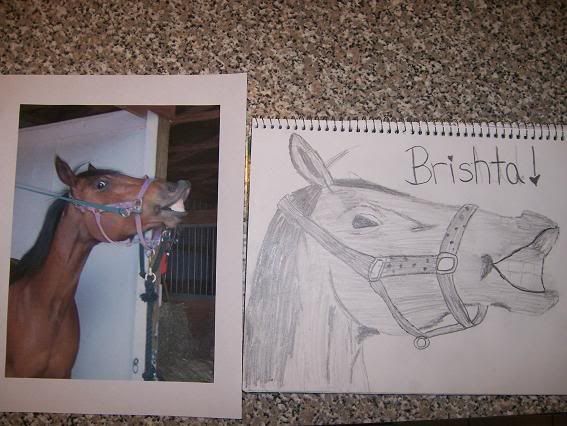 Random horse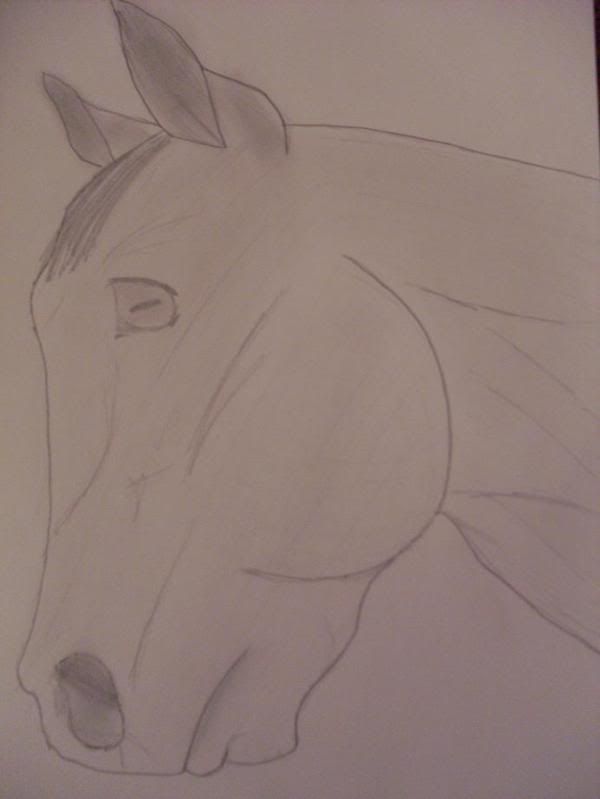 Tony Jr
Stormy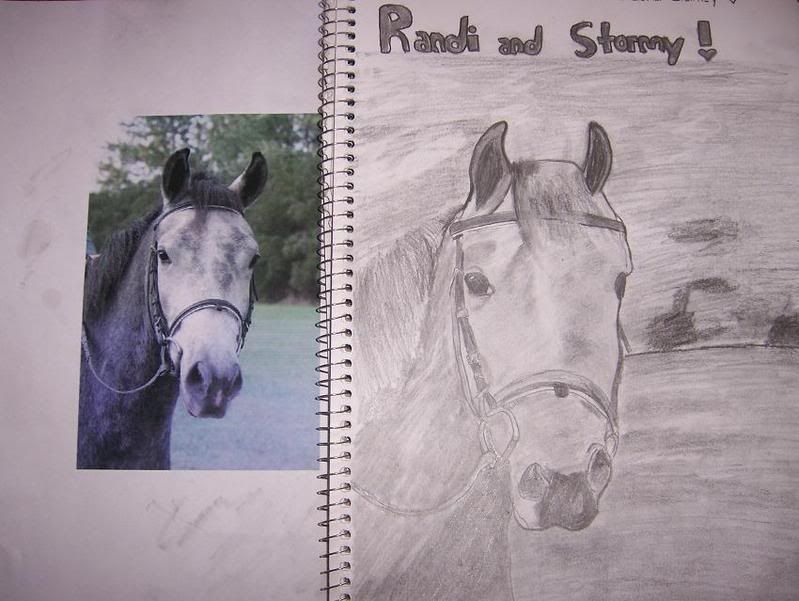 Karma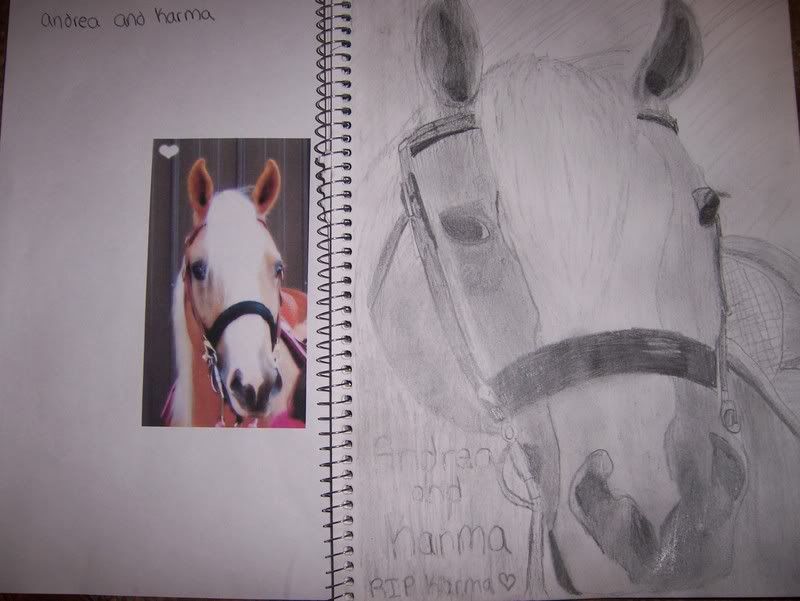 Jeffrey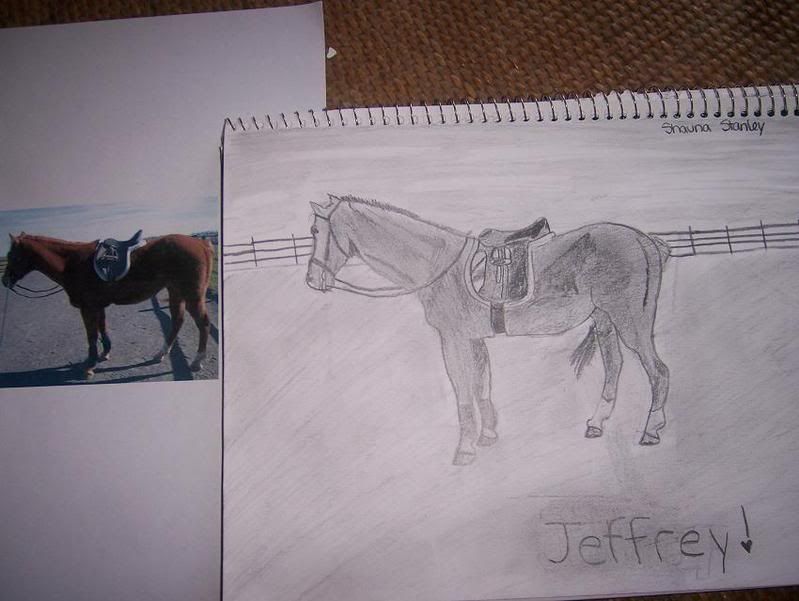 Jeffrey
The last one is really good!
---
Ever feel like the one place you are happy and whole is in the saddle?
Aw, these are so cute! Would you draw one of my horses? You can see them on their pages. My horse is Daisy. The rest are mine, but she's my main riding horse. But you can draw any of them. :]
Go ahead and draw myFigaro you can fined him also in his page.

That is him on the left.

Keep up the good work
I love the ones of Stormy and Jeffrey... to me they look like your most recent ones. Your shapes and your shading are so accurate in those two.
Nice job! :)