My Horses on MS Paint
---
I love to draw on MS Paint, and one day i just started to draw a horse i then did a head of another one and it looked really cool.
this one was the first one i drew. Just a basic horse.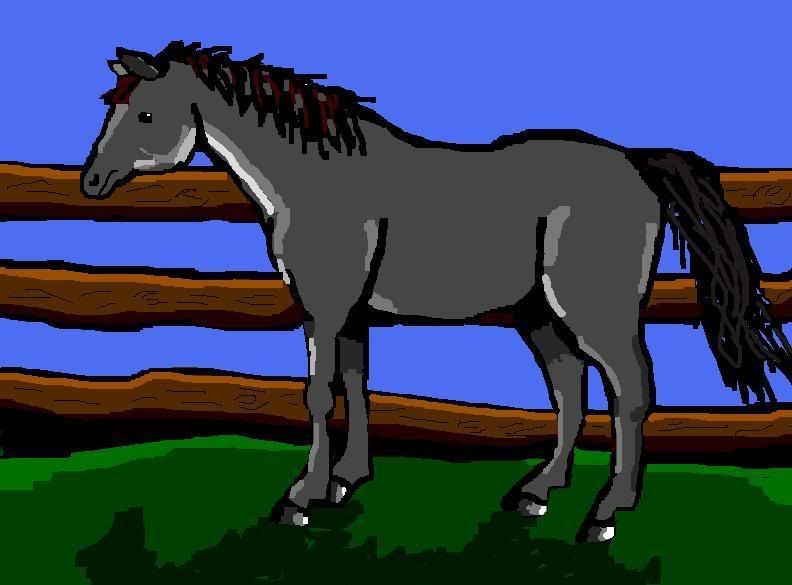 and then i felt like doing another with more detail and did this one.
what do you think?
Roziie
xx
They're fantastic! You must have a very steady hand, I find it really difficult using MS paint.
I love the bottom one.
wow I love the first one so much
Well i would do anything for horses
The bottom one is my wallpaper at the moment on my pc!!
I like drawing ts a dream, im going to draw a horse on paper lol.
I got a art set yesterday, brand new for just £5.00
I love it so much
luv y'all!
Roziie
xx
Oooh, the first one is soo nice!!
The 2nd one isn't too bad either- good job!
---
Ride more, worry less.
Thanks!