Quote:
Originally Posted by
girl_on_black_pony
View Post
Oh a challenge! I'll definately have to do this on my PC not my laptop and with my other program not Picnik. Its still a little confusing to me-- the program I mean-- but I'll see what I can do and make sure it turns out pretty good ;) I'll add you to the list! Thanks! E
thank you oh so much e! it looks awesome!
---
What do you mean by overlay?
---
"I will no longer be carrying photo I.D. Know why? People should know who I am."
Sue Sylvester
Quote:
Originally Posted by
ogledrillrider02
View Post
What do you mean by overlay?
Overlay is if you want the transparent words in the background.
PS: Everyone-- I forgot to post an example... but I can also put textures overtop of your pictures. Like crumpled paper, clouds, rusty metal, etc. I'll try and post an example in a minute; but its not a very good one ;)
Yes i would like the overlay to say blaze. Thank you =]
---
"I will no longer be carrying photo I.D. Know why? People should know who I am."
Sue Sylvester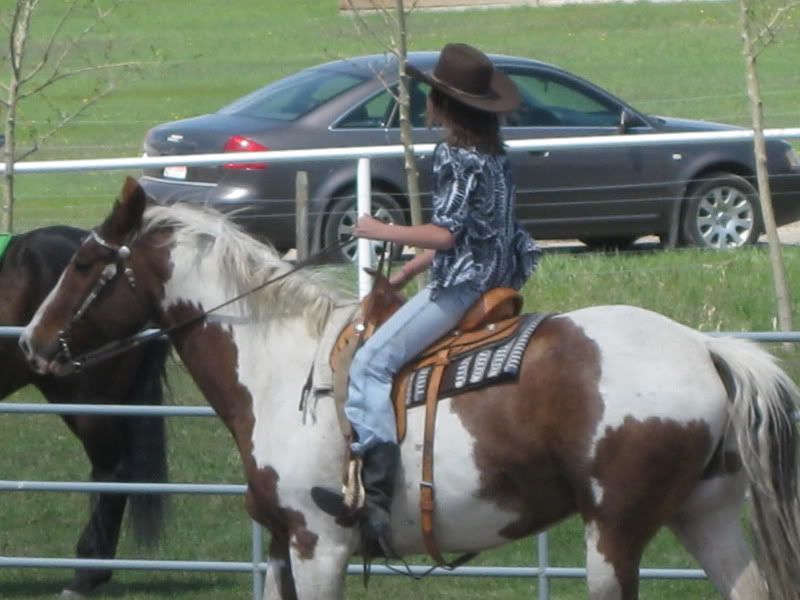 I absolutly Love this photo! Love how his mane looks, love how my hair is, love just how his head it set!
My name is Katie
His name is Digger.
thanks so much, ilove them x
---
i love misty moo :)
Banned
Join Date: Jul 2008
Location: Oklahoma where the wind comes sweeping down the plains...
Posts: 752
• Horses:
9
Wow you just do absolutely amazing work. If by some chance you are not too busy, could you possibly do a couple of pictures for me? My horses are my life and I would love something neat I can frame and put in my 2 yr old daughter's room as she LOVES her "ponies", lol. Thank you so very much!!
Can you do an overlay (I believe that is what it is called) with the words "Wild at heart" over and over with this picture?
Man I truly wish I had way better photos of "Halo" my new Perlino filly, I just got her last month, but I took pictures the first day I got her and my hubby had her in the front yard to surprise me. The background is hideous but maybe you would know of something to do to focus more on her. Maybe the overlay would work with her with her name over and over, "Halo".
Here is one of Scout and I, he is my absolute baby, so if you could just do whatever with this picture, just surprise me.
Also, ONLY if you don't mind doing another, lol, could you just surprise me with something great with this one, maybe even an overlay with his name "Scout". I have the originals of these 4 photos in my daughters room, but I think it would be way better to have them prettied up some.
Thank you so so so very much.
---
"Horses Lend Us The Wings We Lack"
Similar Threads
Thread
Thread Starter
Forum
Replies
Last Post
Edits please :)

JumpingJellyBean

Horse Artwork

4

08-29-2009

04:16 PM

Anyone want edits done? Free

Heather Sutherland

Horse Artwork

2

08-26-2009

04:03 PM

Edits! :)

equestrian_rider465

Horse Pictures

7

08-16-2009

12:16 AM

Well miss youuu.

Gingerrrrr

General Off Topic Discussion

1

12-11-2008

07:01 PM