Off topic: "Gentle Friend"
---
This little girl just got me, so here she is with the "Gentle Friend", which recently passed. I hope it touches you.
Wess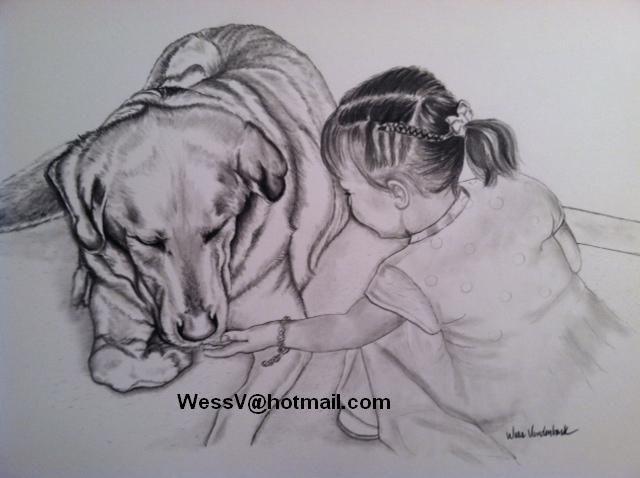 Wess, why is it I feel like I haven't seen anything from you in a coon's age?
It's a very soft, sentimental piece. It's a shame she lost her "gentle friend," and I hope this piece helps the family commemorate.

It's always such a touching thing when a pet & little one take to one another, isn't it?
---
"Adapt or perish, now as ever, is nature's inexorable imperative." (H.G. Wells)
| Missile Sweet Studio |
Hey girl thanks for the kind words! Life is SO busy these days but hopefully soon I can get out more and spend more time w the artwork.

Take care Wess
Posted via Mobile Device
wow, that is amazing, you are VERY talented. Beautiful.
College Bound
---
Thanks PurpleMonkeyWrench.
My wife's bday is coming up so this past weekend I locked myself away while she was out of town and got completely consumed on one of her favorite subjects, my son! This is the shot when we dropped him off at college and were about to leave. I sure hope she cries. LOL
I sure hope you like it too!!!!
Wess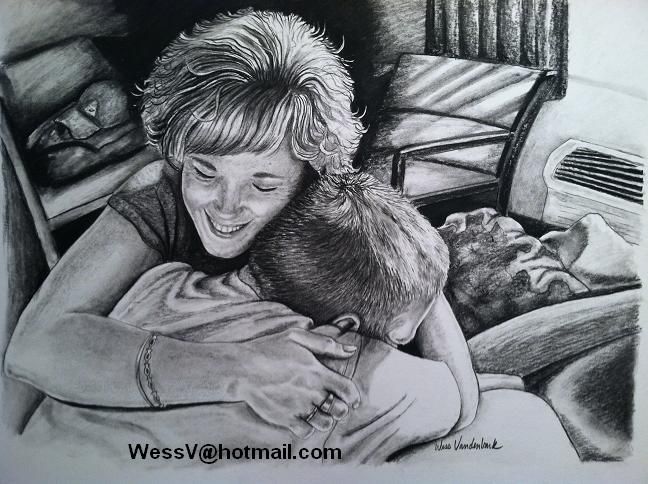 I'm pretty sure she will love it! The detail is amazing. Have you sold any of your pieces?
Thank you for the compliment. Yes I do sell some if my work and do commissions as I have time and usually do a few ourdoor scenes every year.

Have a great day!
Wess
Posted via Mobile Device
Wow! Both are stunning! Love all the detail in them both, I cant get over the amount of detail you get in both of them! Im sure your wife will love it!
So, so beautiful.
---
**I must not forget to thank the difficult horses, who made my life miserable, but who were better teachers than the well-behaved school horses who raised no problems.**

Thanks for the compliments.

Have a great day.
Wess
Posted via Mobile Device