I'm actually caking right now. There are some cakes on my blog,
cakeskidsandalens@blogspot.com
I have two quickies and a more challenging cake this weekend, one is horsey, I shall post them!
Yours look great! Cakes are hard work I tell ya, fun, tastey hard work.
Posted via Mobile Device
Cakemom! I am glad you found this thread. I rememered your masterpieces!
Awww thanks!! I'm a cake stalker! (and Stewie)
Posted via Mobile Device
I sure will check it out! After I got done with that one I didn't want a piece. But I tried it anyway. Glad I did.

Lol! There was so much powdered sugar floating in the air, i was high on it! My kitchen was a mess. I rolled out fondant and the power i used to keep it from sticking was all over the floor! There was green, purple and teal pedal dust all over to! When I mopped the water was green! Lol!

Do you make messes like that? If not whats your secret? Remember, I've only made three cakes so I'm not organized lol.
Oh yes I make messes. Airbrushing causes interesting sneezes for days!! I try to clean clean clean as I go, but I always lose it at the end.
Posted via Mobile Device
Ok, two eh cakes and one good cake this weekend. Here they are. All buttercream iced and the peacock one is hand painted. Elvis and his records are chocolate that I just piped out.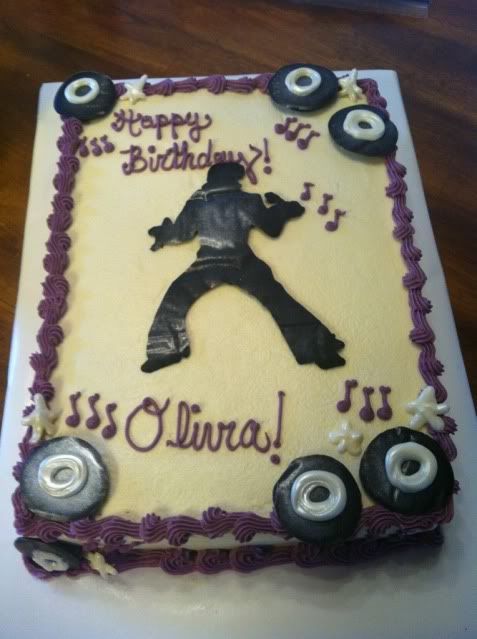 Posted via Mobile Device
Showing
Join Date: Jun 2011
Location: Cariboo, British Columbia
Posts: 11,775
• Horses:
3
That's some tasty looking artwork! "Caking"? Who knew? Not me.
Those are pretty, I wouldn't mind eating the zebra one.