Got the base layer down with some contour shading. I'm really not liking the eye right now, but it may soften up as I add the next layer.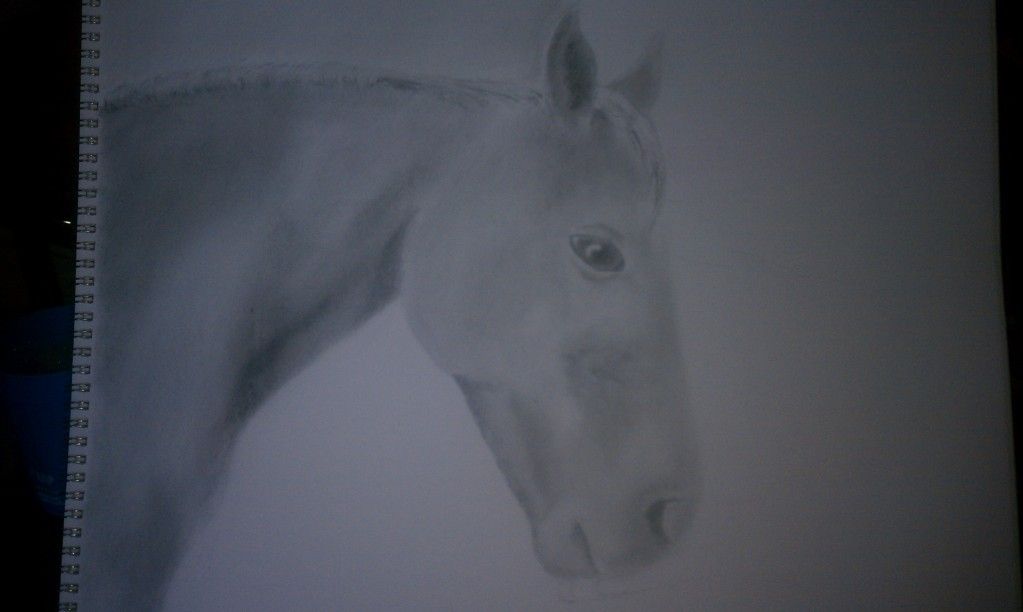 The eye softened up with the second layer. I'd like to go back and put in some coat detail and deepen the shadows a little more. Any thoughts?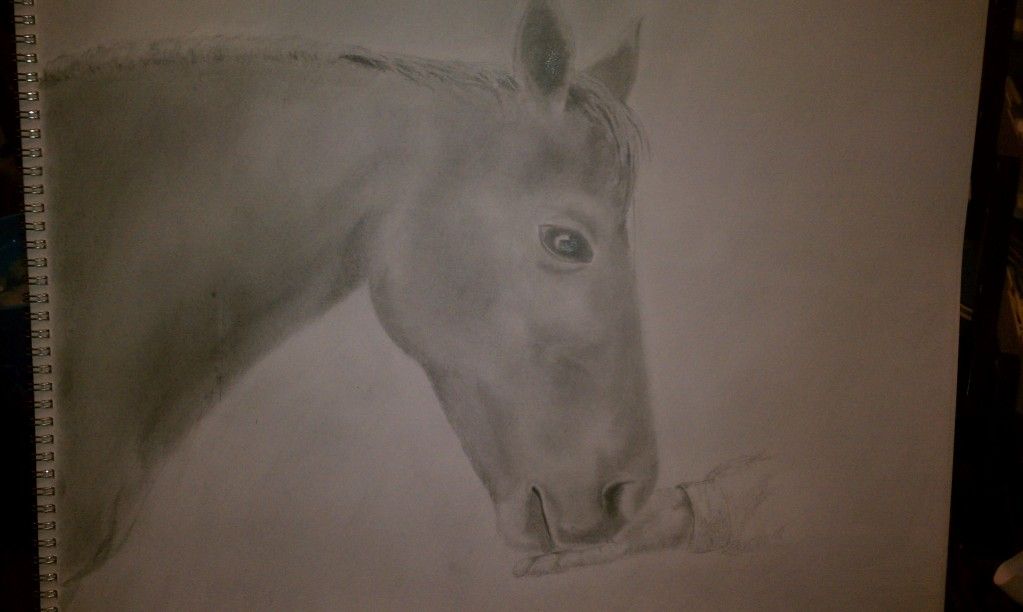 Very good start!
I'd like to see it once you have put in some deeper tones to add more detail. You need to bring out the cheek bone, running just below the eye, to add some more dimension to the face. Horses have a very prominant cheek bone, so that is an important part to add to a drawing.
You could also carry the line of the jaw up higher, nearly to the ear. At the moment, there is not enough definition between the jaw and the neck.
Above the eye, try adding the 'hollow' in the horse's skull. This will make the eye pop out a little more. Also, a little more detail around the eye will make it appear more realistic. The eyelid, some eyelashes etc. The corners of the eyes are often drawn down into vein lines a little further down the face and around the eye.

Hope this helps :)
Thank you very much, Kayty! That is a huge help - just the thing I needed. I'm out of town right now, but will work on it when I get home on Sunday. Thanks again.
Haven't gotten back to my horse yet. Hopefully will get some drawing time in tonight or tomorrow. In the meantime, here's one I did a couple of years ago: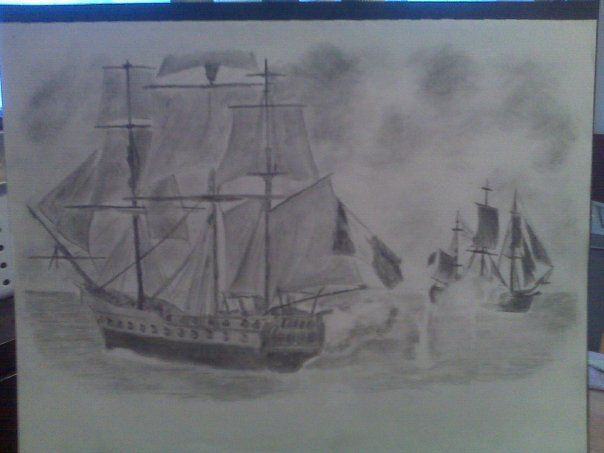 I love the boat! It looks awesome :)
---
Pocket - 8 yr old, 15.1hh Thoroughbred Mare
~You know you're a horse person when you say 'whoa' to your dog~