Old time mule pic
---
I stumbled across an old pic of an early Cincinnati grocer cart w/2 mules from what was prob the early 1900s. I thought it might be cool to try it in charcoal....what do you think?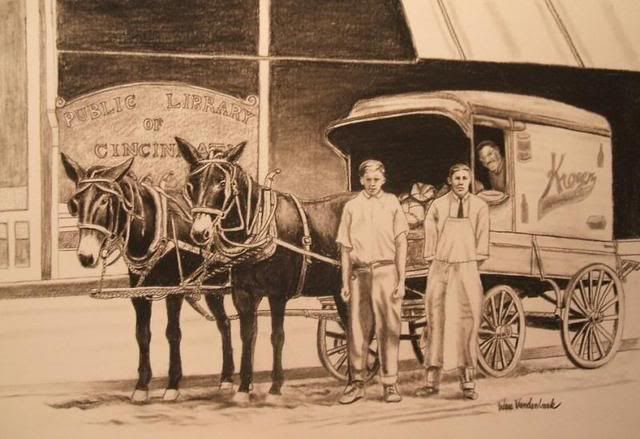 That is me in the cart smiling and YES you are lucky it is far away! :)
Wess
Weanling
Join Date: Jul 2009
Location: The great, white expanse of Maine...ugh!
Posts: 400
• Horses:
3
Very cool! Especially because you managed to get that much control and detail with charcoal - I certainly couldn't do that. Awesome! :)
---
And now, the men of the Second Armored Division with their famous close-order swanning about.