One horse image please??
---
hiya! just finished major study at uni and now i have nothing to do :(
if anyone would like to let me draw a picture of their horse that would be great. (bored of google's generic images)
looking for a horse in motion, like an outstreched gallop or any other gait, or jumping (baisically something of an interesting composition) and preferably no rider?
only need the one image for now as i have the whole of tomorow to do what i like
thank you very much, Abi xx
How about Susie?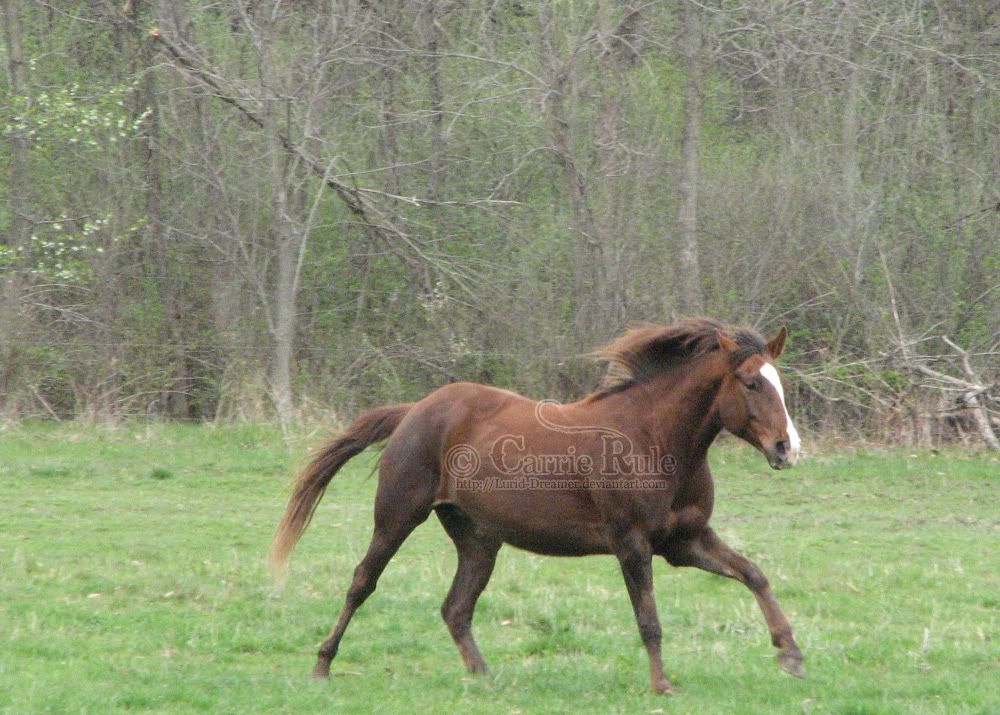 ---
"Adapt or perish, now as ever, is nature's inexorable imperative." (H.G. Wells)
| Missile Sweet Studio |
thanks
---
wooow she is beautiful! :) and exactly what i was looking for
il post up the image later on today. thank you!
I can't wait to see it!
---
Cowgirl: A better-looking cowboy with brains.

Life is short!! Hug your horse!!
me neither :)

tell me if you would like to do marlea!!
---
Live fast, have fun and be a bit mischievous! -Louis Tomlinson
ha.. what i just said made no sence lolz i think i was meant to say me too!!
---
Live fast, have fun and be a bit mischievous! -Louis Tomlinson
ok i havnt forgotton about this! so il post a rather rubbish version at the mo, bearing in mind this has very low detail, and i have just done this in 15 mins to show you im still going to do it for you :) haha

sorry, iv been weighed down with uni work :(

and appologies its taken on my phone, so its blurry and grainy...god knows what iv done to my scanner haha