The drawings are AMAZING!
Quote:
Cathy,

so good to see you on the forum! I will consider it. Blurry is not my fav. Are there other shots of her with her cutie pie? shooot me some.
Hey Tiny, I've been meaning to get in touch with you and then I saw this thread and thought the picture may work. I have more pics but I don't think I have any that will work in this thread so I won't post them here but I'll shoot you an email.
Those drawing are stunning and unbelievably realistic, as always tiny! Great work!
Quote:
Originally Posted by
Plains Drifter
View Post
I ran across this one tonight of my son and Lyric a year ago.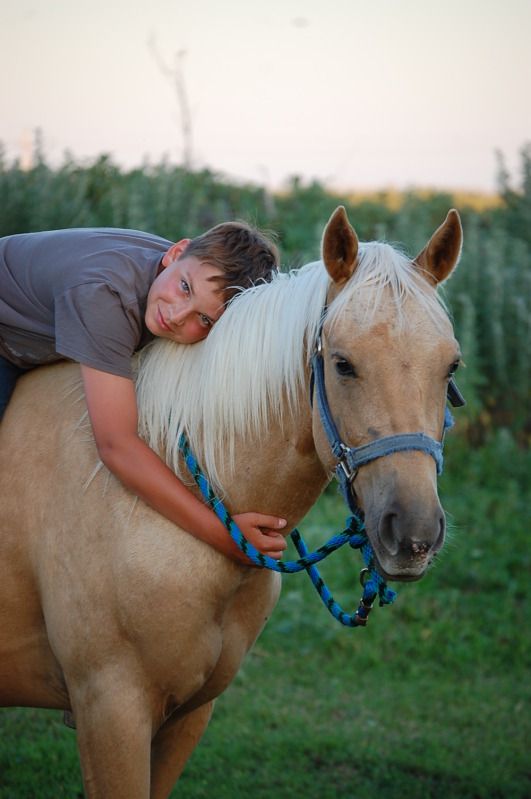 Your son will be in GQ in a few years . (Gentlemen's Quarterly). He is THAT handsome!
Started
Join Date: Aug 2009
Location: In the barn whenever possible.
Posts: 1,910
• Horses:
2
Thank you! You wouldn't recognize him now. He's changed a lot in the last year. He lives with his father for most of the year so I only see him a few weeks every year. That filly had only had a handful of rides and none bareback and before I knew it, he climbed on and was riding her around the farm. They are both my babies. :)
---
"Riding a horse is not a gentle hobby, to be picked up and laid down like a game of solitaire. It is a grand passion. It seizes a person whole and, once it has done so, he will have to accept that his life will be radically changed." -Ralph Waldo Emerson
Been waiting for ages for some work from you tiny!! I love the sketches. So lovely! Cant wait to see more!
Those sketches are amazing Tinyliny!
---
Pocket - 8 yr old, 15.1hh Thoroughbred Mare
~You know you're a horse person when you say 'whoa' to your dog~
This is a picture of my mare before she was mine .. her breeder sent this to me and I think it is absolutely precious and the very picture of Charm's personality. She is soooo precious.