Yearling
Join Date: Sep 2012
Location: Central Western NSW, Australia
Posts: 1,120
• Horses:
4
You have some serious talent, tinylily.

I prefer all the uncropped versions, and I can safely say that my favourite is the first one - it's so cheeky yet loving, and you've capture both of their facial expressions perfectly.
Here is one of Rodeo and my step daughter the weekend we moved him home. I sooo wish I had had my camera, and not my phone for this, as I think it could have been an incredible moment captured!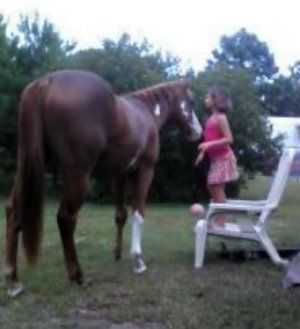 Tried making it bigger, just made everything blurry :(
yes, that would have been adorable, but I can't work from that. Sorry. you'll find something though . . .
tinylily, those drawings are magnificent! I'm sure you hear that all the time, but wow!! I'd love to get a drawing of Henry and I, and would love to pay you for it and send it to me if that's at all possible! This is my favorite picture of my goober and I that my boyfriend took a few months ago.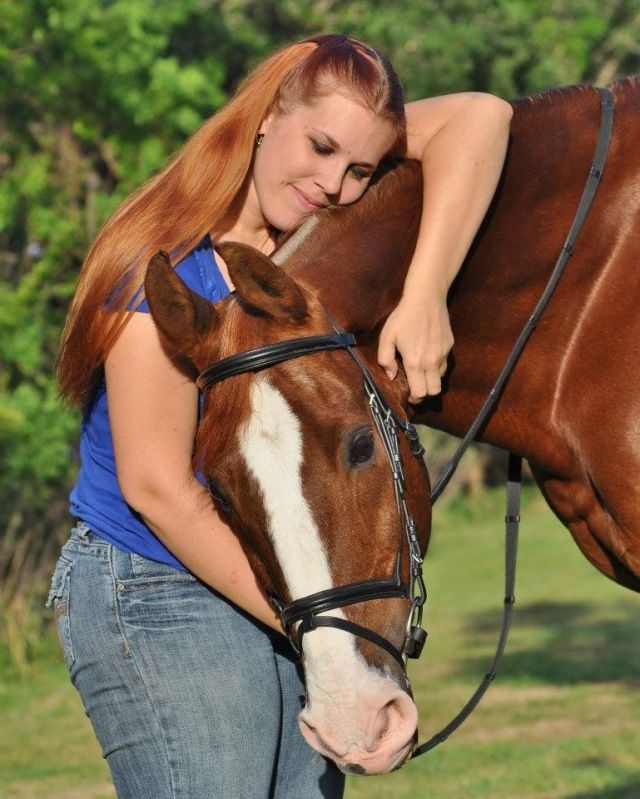 Underfire,

That's a nice one. Let me get back to you in a week or so.
Just LOVE Henry's expression! He looks so sweet.
finally finished Endiku! and pony.
---
IMG_3234.jpg
IMG_3232.jpg
I like this one, but it is bit overworked. I got the pony too dark, so in order to lighten it, I had to make the girl's hair even darker. And, the face is not a super great likeness, but I like the overall feel , and love the composition.
---
Last edited by tinyliny; 10-15-2012 at

12:20 PM

. Reason: corrected grammar
Teen Forum Moderator
Join Date: Dec 2010
Location: South East Texas
Posts: 7,157
• Horses:
2
This is beautiful Tiny! You did a beautiful job on Myss (the pony) and I'm relieved to see that my rediculous farmers tan was overlooked ;)
---
Everyone in your life is meant to
be in your journey, but not all of
them are meant to stay till the end.
Well, due to being overworked, I didn't quite get your face as light and soft as it is, but your eyelashes were so graceful in the photo, and your long , elegant arms (I think I got them perfect!) I even liked the slump of your back and the curve of you neck. I sound like a romantice here, or something. But I love "lines" and that is what attracts me to a photo; the lines . Or sometimes , it's the dark/light that is attractive.
I am gld you like this one. It's abotu 11 by 14 inches in real life and took about 5 hours (including the sketch) to complete.