Recent Painting
---
This is a portrait of my boyfriends stallion goldie.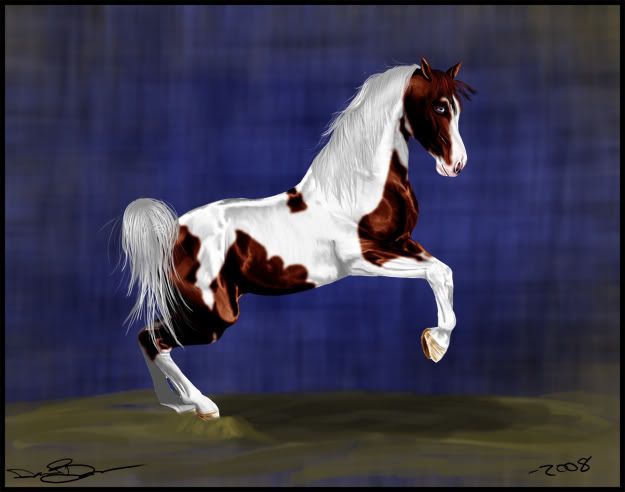 beautiful!
---
kickshaw
Justin (qh/tb)
Boo (asb)
very nice. you have some real talent!
---
On The 6th day god Created The Quarter Horse...One The 7th he Painted All The Good Ones---
*trisha<3
Wow, that's gorgeous- nice job!
---
Ride more, worry less.
Those are great! good for you, you're very good!
Thank You all very much, I really appriciate the nice comments.
wow!!! you're paintings are really good!
They're beautiful, what did you do them with?
---
Thank You very much!!
WildFeathers - I use a combination of Adobe Photoshop and Corel Painter.