Right Area for Ideas? Maybe :) Moderators please move if in wrong area
---
So my horse has an ugly, ugly number branded on his hindquarters. Looks like they used number 9 wire to hot brand him.
Anyone want to try to design a brand that I can brand over this or add to it to at least make it appealing. If it is not possible I will be leaving it but ....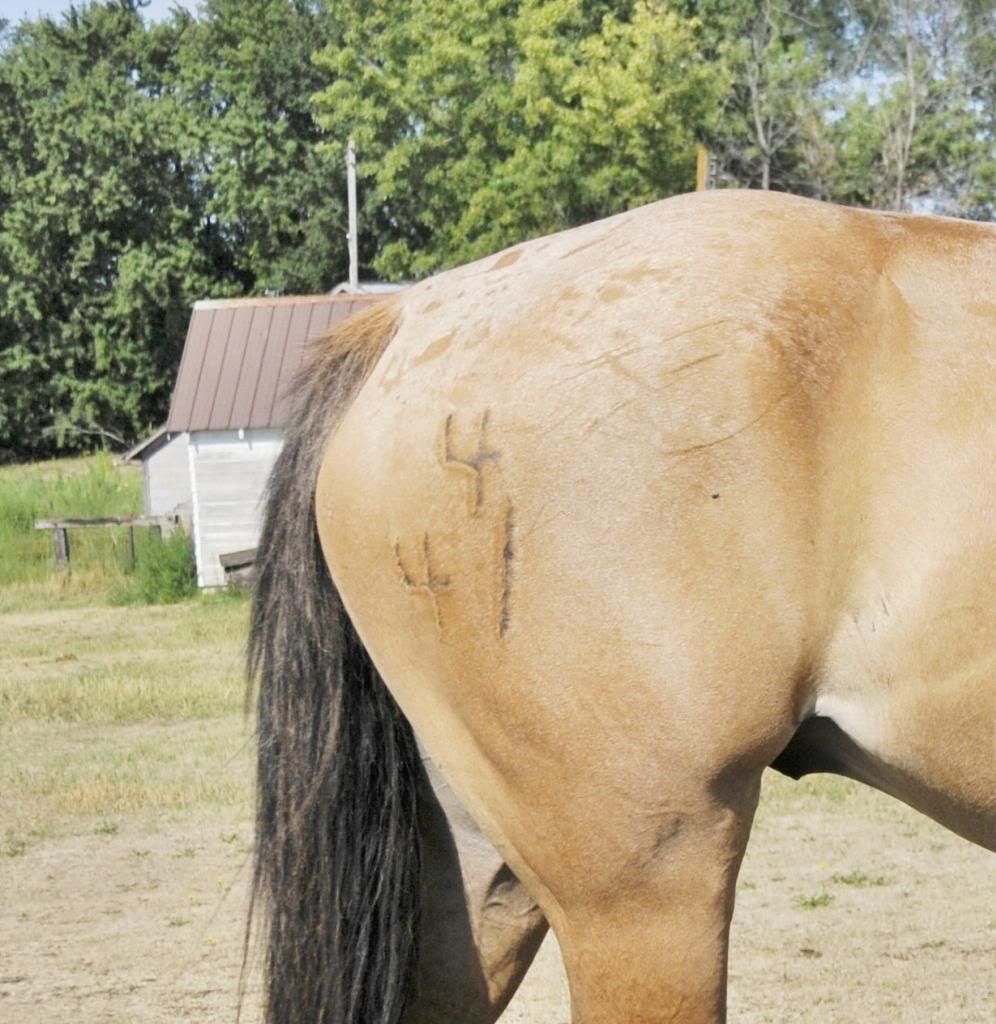 I think over branding would make it worse. There are wax pencils for covering up scratches in furniture, you might try that or some kind of wax makeup.

I don't think it looks that bad.
It may very well ... I will live with it if I have to and probably will. I just don't understand how you could ever think that was a good brand :(
I agree it is not a good brand, and I also see how you would like to minimise it, but I also don't think any brand is attractive.