On a roll!
---
Here's one that is still a work in progress. I still need to put the background in, but I'm so pleased with how its turning out that I wanted to share it before its finished...
This is just the temporary background until the owner lets me know for sure what she wants. ;) In my opinion I think this happens to be my most realistic painting yet, and it marks a new level in my abilities.
happy days!! Enjoy, and I would love to hear feedback!!!!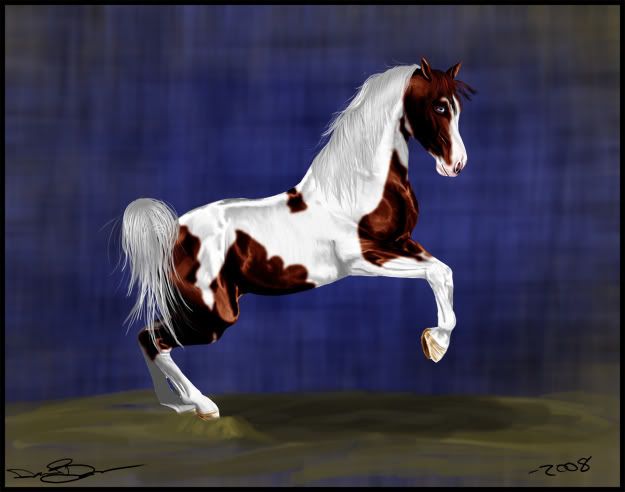 absolutely beautiful!

i should get something done of my old boy, passed in May but still feels like yesterday!
---
My Number 1 Rule When Owning A Horse:
"HANG OUT WITH THEM AND BE THEIR BUDDY, THEN THEY'RE YOURS FOR LIFE"
That sounds like a really good idea.. like a horse memorial painting
I love it!!
---
-Horse racing is my passion-
Athena:15y Palomino QH & Shirley's Brittney:8y Bay OTTB
wow its beautiful
its will look amazing when finished
Thank you all very much!!!
aww, I'm sorry to here about your boy.