these are two i have just painted..i didnt want to use mohair for the mane and tail so i created it with clay, and made a base for them...
Not finished yet, still have lots of shady bits to do, and realy poop quality photos haha (with my scrambled egg in one haha)


And I am LOVING your customs!! such a brilliant thread! keep updating, i keep checking back to see if there are any more :)
Aww thanks :) I really enjoy customising..but sadly have run out of models (apart from ones... i {really} dont want to finish xD)
I REALLY like your Indian pony and your pinto is amazingly preety (i LOVE the mane and tail paint job and sculpting!) Keep at it
Quote:
Well here he is :) His name is Once In'a Bloo Moon :)
Please dont judge him harshly >.< He is my FIRST ever blue roan :) He is a gelding.
Is now
for sale
for
$10
on ebay!
Here is his link - be sure to check out my other horses for sale!
Breyer Classic Custom Black Beauty Blue Roan | eBay
I have a collection of over 500 model horses and LOVE customizing! Here are some of my horses, pictures are small because they have been resized for showing in an on-line model horse club.
AMB World Class Bling, a Lady Phase I tweaked an ear back on & painted a bay tovero: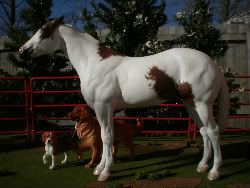 AMB Highland Splash, a Wintersong, straight repaint: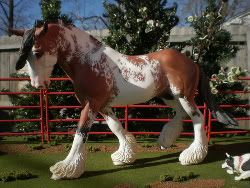 AMB Denver Bound, a Peter Stone Performance Horse 'etchie'- he started out s a solid buckski and had the paint gently scratched off with an exacto knife, exposing the white plastic under: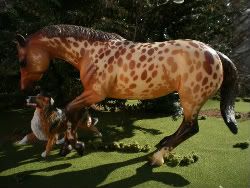 AMB Tsakatez Tstar, a Breyer Magnolia resin masde into a gelding & mae flipped to the left side, a portrait of my first horse, a half Arabian.With a portrait of my first Gordon Setter, Holly.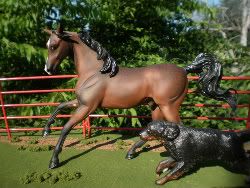 AMB Morning Frost, Indian Pony to leopard Appy mare: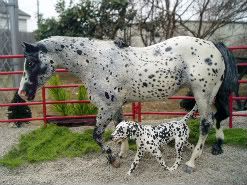 AMB Calico Knickers, Indian Pony to Pintaloosa mare:
AMB Eternal Phrophet, a Huckleberry Bey custom, with headshot: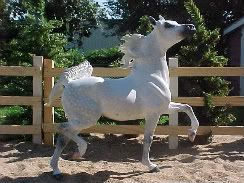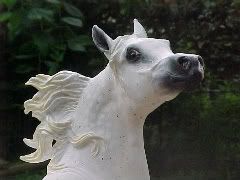 And my pride & joy, a Vicki Keeling resin, Sadeek, repainted by me, AMB Simone Sadeek, with headshot: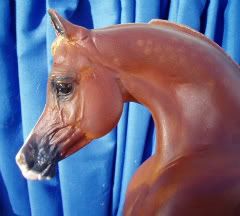 AMB Shai Beau, a Peter Stone Arab CM: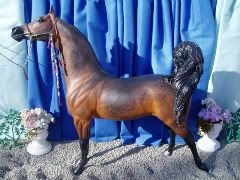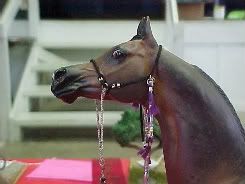 I have a TON more if you'd like to see them.
Pap Sett-
wow. Those are BEAUTIFUL! I am stunned :) But come on- You and I both know that has yo be a real picture of Morning Frost :p

Give me till tomorw and ill post customs. Battery on camera is charging for now ;)
---
~ When I Die, Remember Me By My Horses ~
* Because They Are Responsible *
.: For Letting Me Live :. (c) xJumperx
Wow! Love all your works of art. I never thought of painting models. Your results are stunningly beautiful. It makes me think how it would be nice to have a mini replicate of my own horses. Thanks for sharing.
Thankyou xJumperx! Yeah, Morning Frost is real, alright... a real custom Breyer!
Here are a few more of my customes:
AMB Yankee Doodle Dandy, classic QH stallion to POA: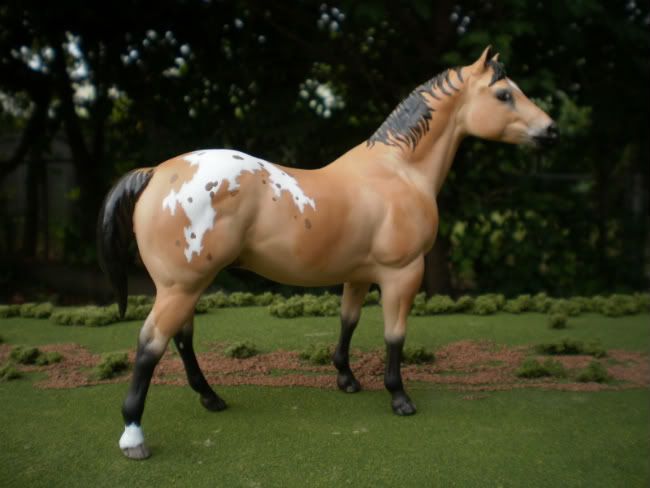 AMB Gold N Impression Adios repaint only: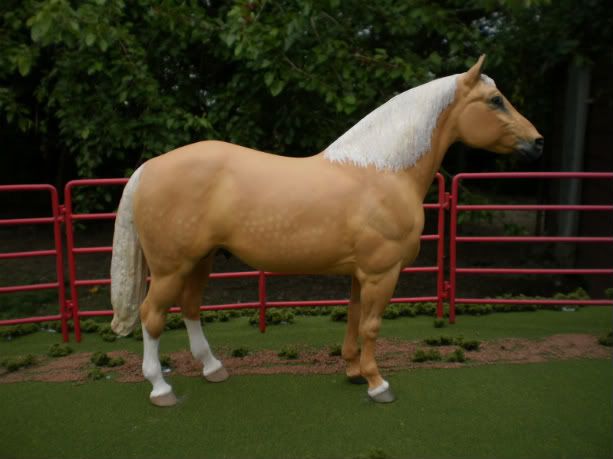 AMB Neon Moon, repaint on Smarty Jones: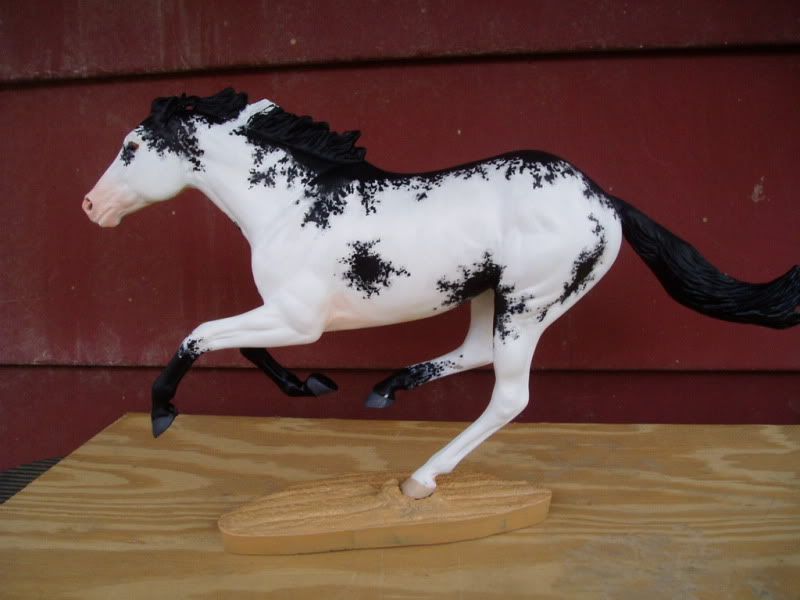 AMB Galaxy Quest Lady Phase made into a gelding & new tail added: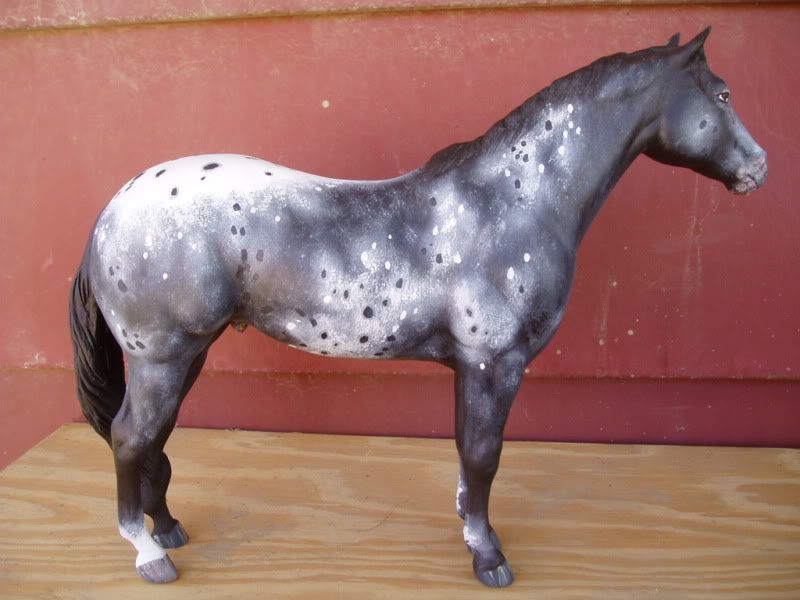 AMB Bad to the Bone, repaint Nakota: