Soft Pastels Question
---
For X-mas my sister gave me a set of soft pastels - they are the sticks.

I have now realised that I only have a month left before I am back at uni and have started playing with all of my X-mas gifts - the pastels are feeling left out.

BUT my question is, should I just give them a whirl, or do I need to get the pencils as well to produce some detail without making myself incredibly frustrated???
I adore soft pastels, they are my medium of choice. I work primarily in pastel sticks, and will occasionally use pencils for very fine details such as whiskers, eyelashes and some detail within the eye if working small scale. I will also add some pencil strokes into the fur if I feel the need.
Pencils are just a bonus, not a necessity.
The only 'requirement' is that you work on a toothed or 'rough' paper - normal 'printing' paper won't hold the pigment and the drawing will fall off the paper. I used to work on Canson Mi-Tientes paper, which is similar to sand paper I guess, and have moved into using velour lately - which I would not recommend until you get very comfortable with soft pastels, as velour is extremely unforgiving.
The following portraits are the first I ever did in soft pastel, and were completed entirely with sticks, no pencils at all.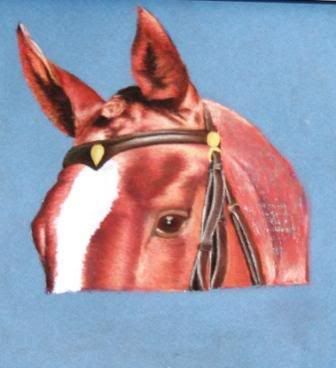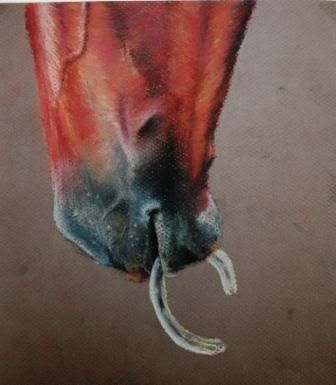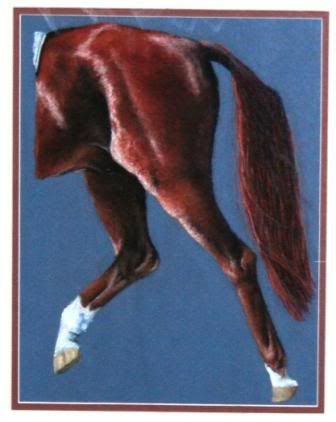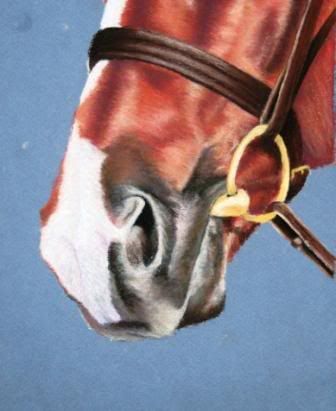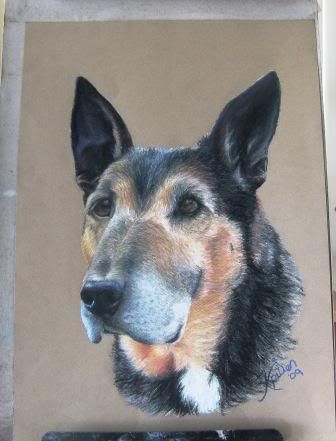 Kayty, soft pastels are oil based?
Nope Caroline, they are very different to oil pastels. Oil pastels resemble crayons (I can't stand using them!!), where as the soft pastels are more of a chalk. The hard pastels pigment is very tightly bound together making them more chalk-like than the soft pastels, which are more loosely bound.
Back_again you definitely have the right artist giving you pointers on pastels. That's kayty's area of expertise!
I unfortunately don't know anything about them. Charcoal, yes. Colored pastels? Not a clue!
---
The aim of art is to represent not the outward appearance of things, but their inward significance. ~Aristotle
www.brandisue.jimdo.com
Kayty - they look great!!! especially if they are some of the early ones
Thanks for popping by the thread.
I went out and got some pastel paper and have started working on something (I found the perfect picture, just hope I can do it justice) but then got sidetracked by another drawing for a family friends birthday present.
Another question - do you blend the layers of the drawing to get smooth transitions between colour. What I did was to lay down some base layers first and then started introducing the actual colours (i.e. red base - brown coat colour) and the only way I could get something that showed kinda what I wanted was to blend the two together a little with those paper pencil thingos?? Do you do that or do you have a different method?
Yep you're doing it how I do! I never use straight browns, blacks etc. Its always blues/purples and sometimes reds for a base, and gradually build the colours up until they are the tones that I want.
I don't blend with stumps though, all my blending is done only with the pastels. I don't tend to 'blend' as such anyway, its more a matter of layering until I find the right colour combination.