Stall plate project with my girl
---
Mini me daughter and I made Mr Red a stall plate for her upcoming 4H show Tuesday. Dashing Big was NOT gonna fit so we went with DB Red. She designed and stenciled and I burned it, something about blonde 13 years old and woodburner don't go together. Then she stained it. Tomorrow we will add a hook and maybe a plate with her name and contact info because I like to have our number on his stall at shows.
Thanks for letting me share!!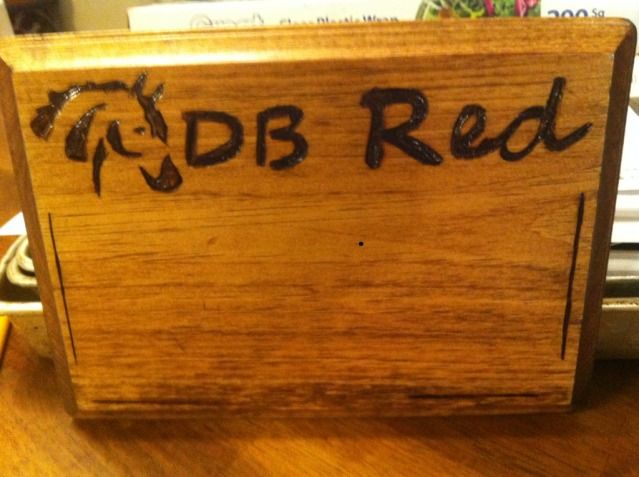 Posted via Mobile Device
Wow that looks like it was professionally done! I like the horse head - tell your daughter good luck at her show!!
---
They say money doesn't buy happiness -- well happiness doesn't buy horses!
Thanks! Now I've been informed the mare needs one as well.
It was pretty easy too! Thanks for the luck! This is her first 4h show, it's a bit different than her normal jumpers and dressage.
Posted via Mobile Device
Completed project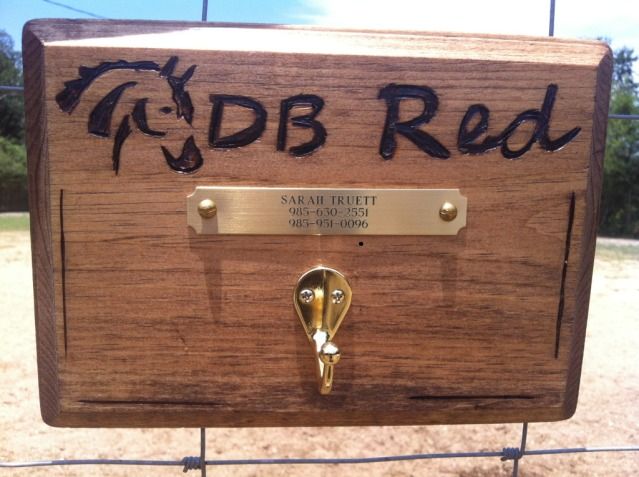 Posted via Mobile Device
Thanks!! Here's hoping for the best at the show today!!
Posted via Mobile Device
That's awesome! Was it easy to wood burn?

Hope she enjoys the show she's in :) And good luck to her as well!
---
"Strength is the ability to use a muscle without tension"

It wasn't too hard, just have to be careful.
She did well at the show. It's a frustrating show 4h here, bc we are English riders in a western pleasure world.
Posted via Mobile Device