Trying out horse sculpture
---
Now that college is finally over I've finally gotten more free to work on some art projects. Lately, I've gotten into sculpting after a friend game me some clay. So far I've made a 6" clay horse, a 4" inch wax horse, and a finally a traditional scale horse out of super sculpey.
Here are some pictures of the sculpey horse that I'm working on; he's very much a work in progress so I could really use some critique. There's something about his neck and overall height/length ratio that I think might be off so I'd really appreciate any suggestions. I'll be posting some pictures of the other two soon, and hopefully some more in-progress pictures of this one as he progresses. :)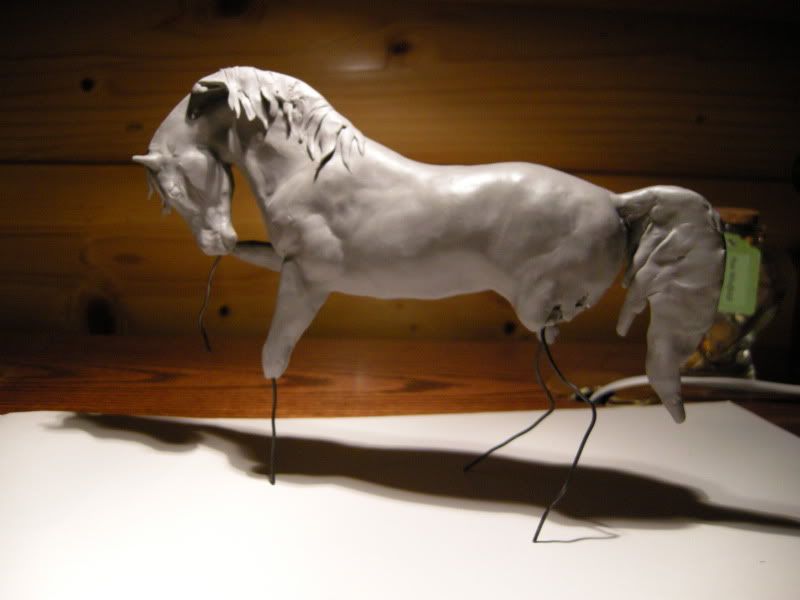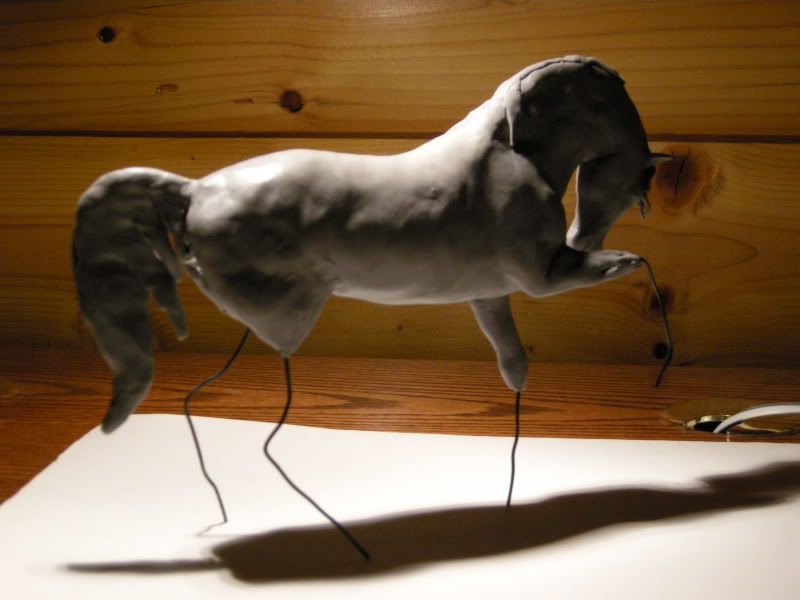 ---
Last edited by Akuinnen24; 06-04-2011 at

01:27 AM

. Reason: re-wording and fixing typos
The proportions seem pretty reasonable and lifelike, actually. Very nice.
Wow, very nice :)

I'd have to agree, I don't see anything wrong with the proportion, but I'm the first to admit I don't have the best eye.

looking forward to updates, i think it's great so far. x
---
~The most important lesson my horse ever taught me is how much I have left to learn~

Green Broke
Join Date: Dec 2010
Location: At The End Of That Rainbow To Yer Left
Posts: 3,171
• Horses:
4
Sweet! I admire you people with the ability to do such thing.
I guess breyer is selling kits for stuff like this. I might try it to see how it goes
---
If you want a stable friendship, get a horse.
Great job! It will be gorgeous! Clay work is the one thing i never got the hang of lol though i really really love the look of it
---
"If a horse fails to do something that is because he was not trained to do it. If a horse fails to do something properly that is because he was not trained properly."
www.wildestheartart.com
Thanks everyone, I'm completely new to clay so it's definitely been a learning experience. :) I'm not even working from a specific reference picture so I hope I can find one to look at for muscles sometime soon. Well, I'm planning on working on it all day tomorrow so I can hopefully post some more updates in the next couple days.
Your new to clay? Woww, this is really really good! Better than anything I could do with years of practice!
Posted via Mobile Device
Here are a few more pictures of horse sculptures I've been working on. The medium is actually wax from cheese packaging, but it's pretty easy to work with, and it's free!
This was my first try at making a horse, he's about the size of a Breyer stablemate.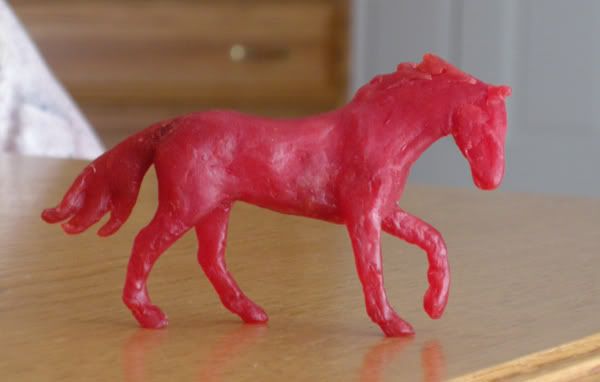 After taking some pictures, I decided to completely resculpt him into an Arabian. I wish I could have kept both but I'm much happier with the second try. I will be keeping this one the way it is, but I hope to make more eventually!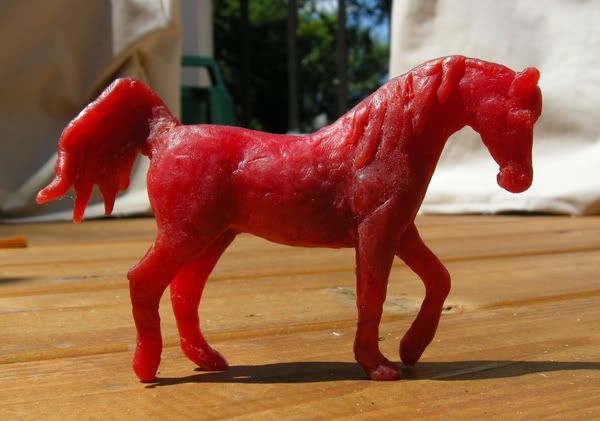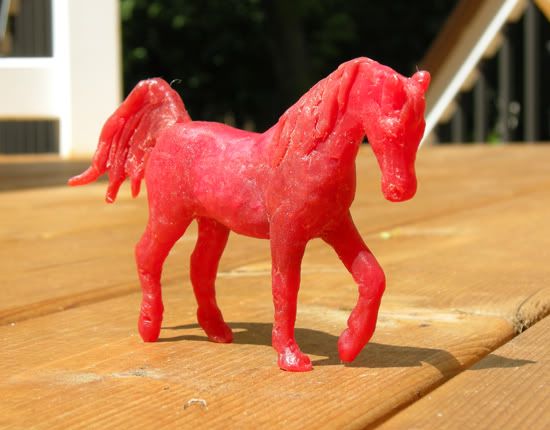 So cute.! Hope he doesn't melt in the sun! Cheese wax, like from those little ones called Bonney Bells or something like that?
Great work! Keep it up. I love seeing sculptures in progress.