Trying Something New... WORK IN PROGRESS
---
This is NOT finished...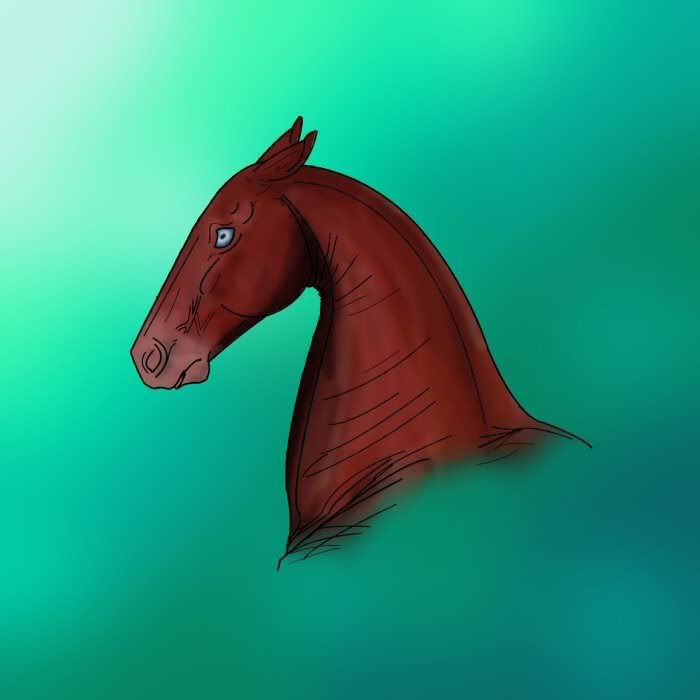 Let me know what YOU think of it so far. I personally don't like it anymore... but I WILL finish it... :roll:
I haven't ever made this kind of thing before... so I think I did OK for my first time...
EDIT: It's also COMPLETELY my work. I used no reference for the pose, color, or anything. I sketched it on paper to begin with, then uploaded it, and made it a line-art (ruining the quality if you ask me), then colored it. I still have to do the mane.
Yearling
Join Date: Jul 2008
Location: between florida and maryland, usa.
Posts: 759
• Horses:
1
I like it. I think it looks cool!