Subbing so I remember to go get some new pictures of me and my girl.. (:
---
Falling Maples Homestead
www.fallingmaples.wix.com
Just sharing this one. My aunt fell in love with it and did a pencil portrait. It is an awesome photo :)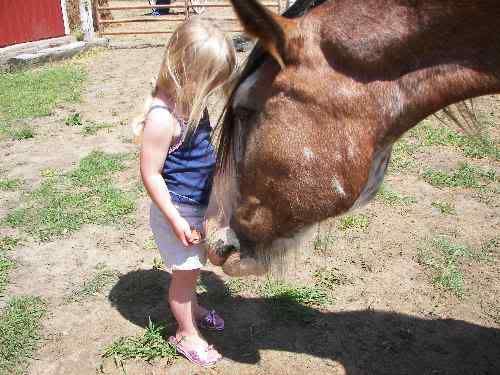 Quote:
Does the start mean wait until then to post the pics, or..? Lol
Posted via Mobile Device
As seen by now, you can start posting the photos (: On December 08 (the "start"), I will start drawing the "winning" images.
---
"Adapt or perish, now as ever, is nature's inexorable imperative." (H.G. Wells)
| Missile Sweet Studio |
Ahh, awesome.(: I'll post mine when I get home from work tonight or tomorrow morning then.(:
Posted via Mobile Device
Gent is the paint, Romeo is the seal brown :) ill have some cool shots after the show is over, if you want me to shoot something in-particular.
---
Horses are angels without wings!
never mind, gents picture didnt load
---
Horses are angels without wings!
UPDATE
I'm
already
having such a hard time deciding... So I'm turning it over to the contestants. (:
On December 05, "like" your favorite photo(s)... Voting ends December 07, and the 3 winners (with the most "likes") will be announced on the page. You can all also follow progress of your drawings there!
Click here
to view the Facebook page.
---
"Adapt or perish, now as ever, is nature's inexorable imperative." (H.G. Wells)
| Missile Sweet Studio |