whats your opinion on my paintings?
---
Here are a few of my attempts at painting horses in acrylic and one in pastel. I know there are some flaws but forgive me im only 15 and still learning :P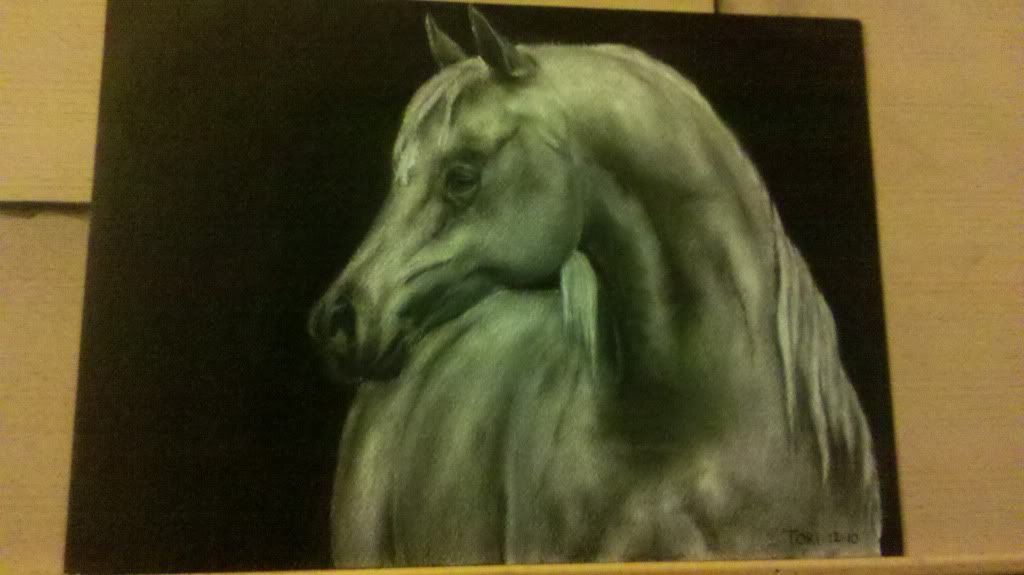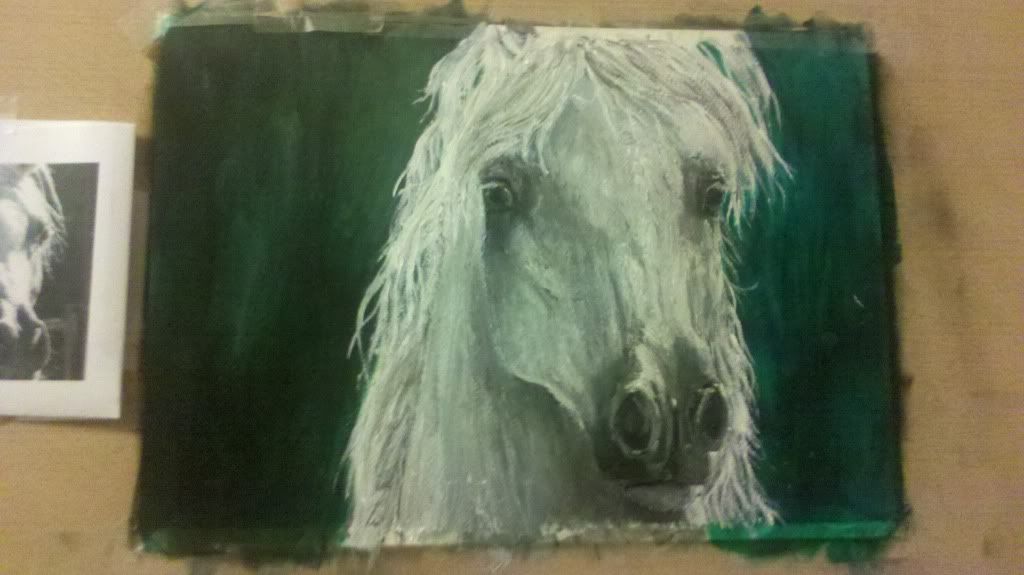 Sorry the one pic is sideways :/ oh and if the edges on the white horse painting look funny to you its because I taped it to my art board thingie when I painted it.
Those are amazing! I'm looking into having my horses professionally painted, is that something you would consider?
WOWZA!!!! what do you mean flaws!!! gees ur amazing! awesome!!! keep it up!!!!
---
the hardest part of riding is the ground... yup sounds about right
talented teen
---
Dunalino.

You don't have to worry, you definitely have talent! the paintings are very nice. I like the white face on one best. I did one like that it's on my "Equines in ink" thread. I did it from a photo, too.

One thing that I think you are ready to try is to use a tiny bit more color. What I meant to say is that where you are doing shading, if you like, you can experiment with using the opposing color on the color wheel to make "shade". So, let's say your horse is a reddish/brown. The opposite color of red on the color wheel is green. So, if you want to make a part of the red appear to be in the shade , you add green to it (blend it into the red) .

We're talking in very small amounts. A lot of folks will use only black to make shading. It is ok, but using the opposing color is more like how your eye sees it.
Yellow ---Purple
Red ----green
Blue ----orange

anything else, mixtures of the above.
Very nice work. You can be proud!