Willing to Draw
---
I am willing to draw from photos or other animated horses if you would like, but if they turn out well I would like permission to frame the original and enter it in the state fair.
E-mail me if you would like one done, or post here. I check every so often during the week. Please appreciate the fact an artist needs time to try and perfect the work as best as possible and do not rush!
Thanks!
---
Memory for Stormy. You were my brother and will forever be in my heart little painted foal of the sky.
Trained
Join Date: Sep 2007
Location: Hatton Vale, QLD, Australia
Posts: 5,227
• Horses:
7
do you do them from photos? if so, i have one i would like drawn :)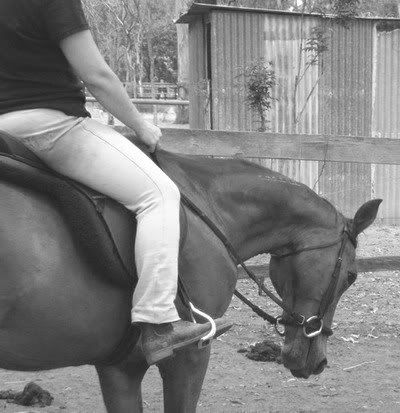 if you could try and make my butt a little smaller that would be good lol
thanks :)
---
"I whisper but my horse doesnt listen...So I yell!!...He still doesnt listen"
Can we see some examples?! :-D
Would you mind drawing these for me?
On this one could you sketch the name - - -Bluboi Magic
And on this one could you sketch the words - - -Christmas Kisses
THANKS SO MUCH!!! I would really appreciate it...
---
WHATS REALITY?
can you do this pic for me?
and this one...
thanks so much
---
The lovely images above provided by CVLC Photography cvlphotography.com
I would love it if you could make a drawing out of these photos...
A horse I used to lease named Charlie
Then this one of my horse Brickens
Also here is one of Remmie a horse I used to ride