*Greying haired pregnant mare Owner!**update! it's a boy!**
---
I bred my sweet mare Sable last May, the opportunity arose to breed her to a wonderful flatshod walking horse that my mother in law brought up from Tennessee. I know there are many people who don't care for walking horses – but what we do up here in Canada with ours is simply celebrate their natural movement. My mare has never worn anything heavier than a regular keg shoe for protection in the summer, she has won championships under saddle as well as championships in Model and Halter. She has earned the right to be a mama and this little stud (although not proven) has also won many classes both in the USA and up here in Canada this past summer…again flatshod in a keg shoe. We now have 4 naturally talented mares bred to the little stud (who is no gelded) and my girl seems to be the first one to start showing signs of foaling being imminent. EEEK nervous –first foal!!
She hit her 320 day mark on April 11th, sure enough April 12th she was positioning the foal, biting her sites, getting loose in the rear and although she was in the safe zone technically. I felt it was early to be having a foal (that weekend we got 10cm of snow).
I have been sleeping in my trailer in the arena for the last 13 days (my fiance loves me dearly as he is right there beside me lol) and she has been teasing me every single day with little signs. She waxes up, then it goes away and she tightens up. The foal is in position (has anyone else had a foal go into position 3 weeks before they deliver?) she's biting her sides, she's extremely hormonal, rubs her bum on things, kicks at her belly etc etc. Yesterday she started waxing up in one nipple and there were some drips on her legs too, but only one nipple. Then last night before bed I checked her and she was waxing from both, and they were still there this morning and still dripping!! She did this last weekend but it was a clear yellowy wax where as this wax is more creamy and whitish… I know that doesn't mean she will for sure be foaling in the next day or two, but I sure hope so! I laid down in the pen after putting fresh bedding in and it was very sweet to see her maternal instincts kick in., she started trying to clean me up, nudging me and being very motherly … all the while looking at me like I was a weird looking foal lol. She has been really touchy about her flanks being rubbed so I have been working with her everyday to make sure she tolerates the sensations there and she is coming around now to the point where she mostly just gives me a grouchy look or sometimes moves away –this is not so bad as I can always put a halter on her if we need to so the foal can feed.
Anyways before this turns into a book I will post some pictures of my girl and keep posting them until the baby comes!
Before: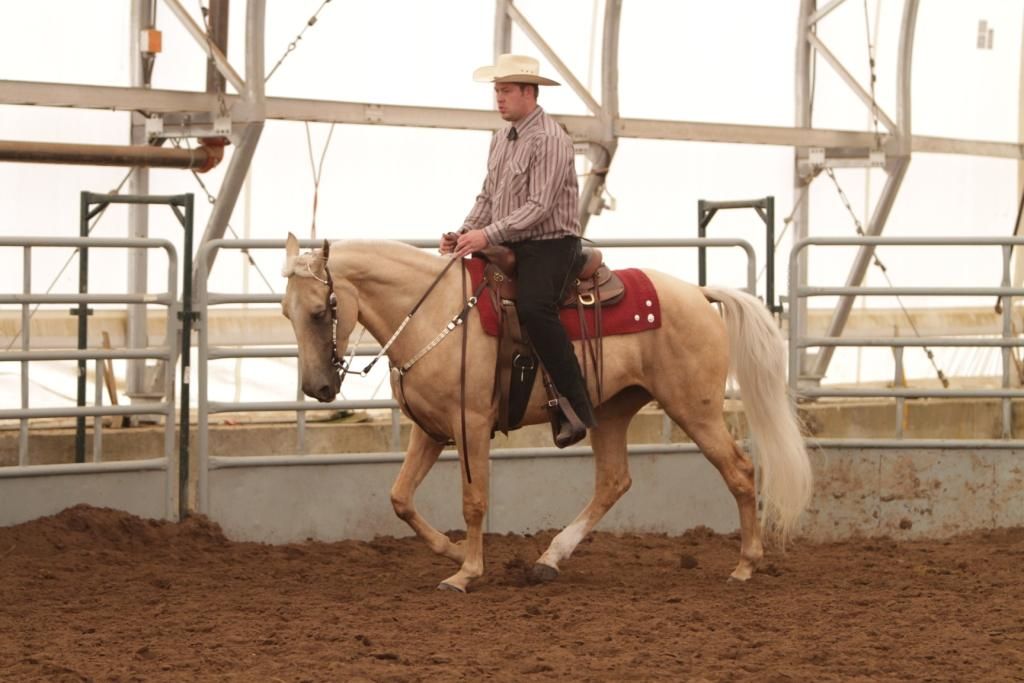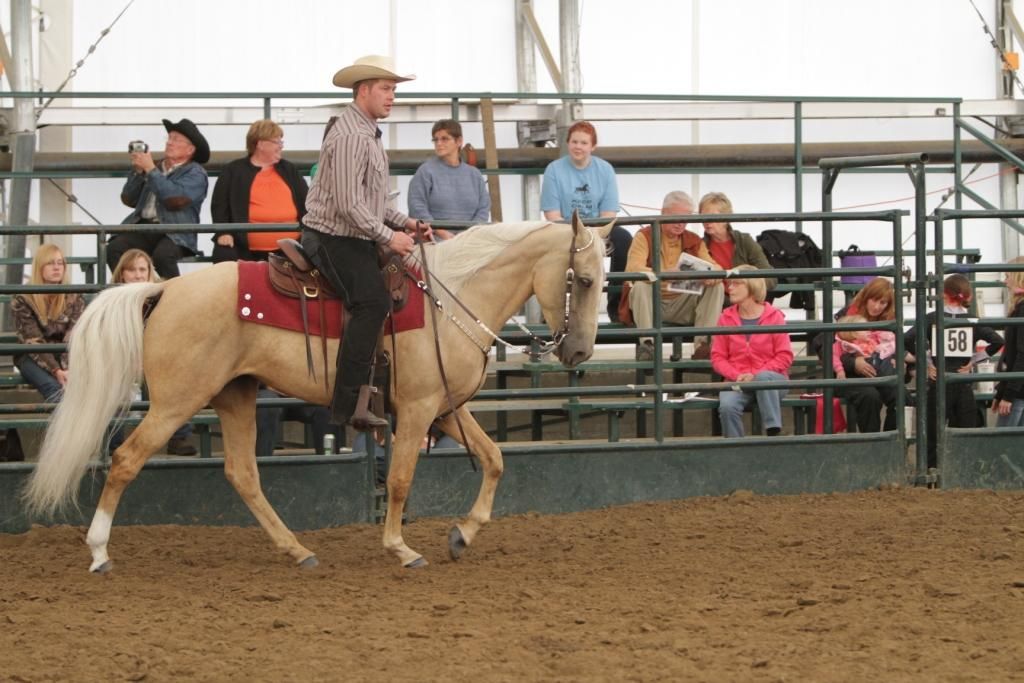 Yesterday: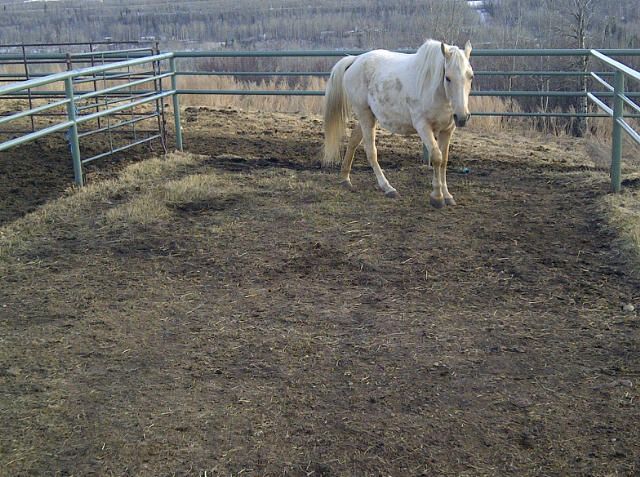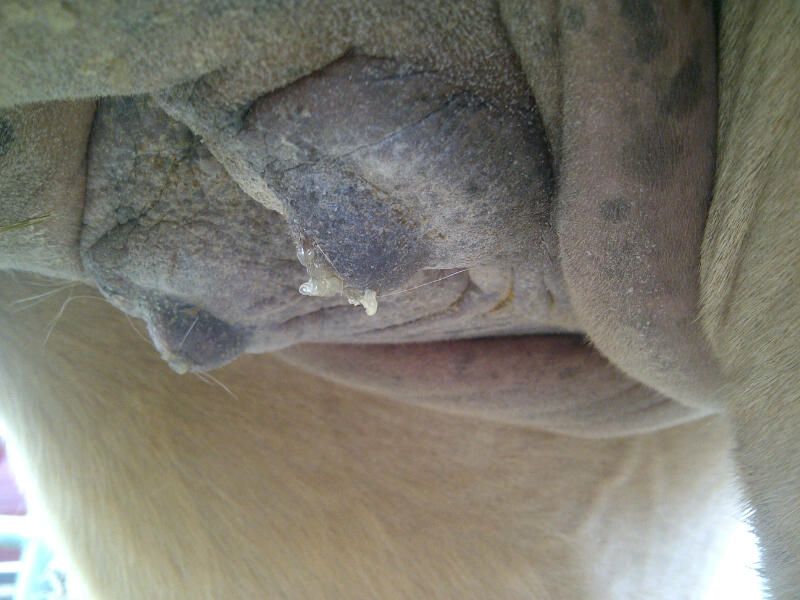 Subbing! :)
Posted via Mobile Device
She is beautiful!
---
I am Second
Born Once, Die Twice. Born Twice, Die Once.
She is lovely!!! Hope she foals soon and can't wait to see the pictures of the little one.
Thank-you! She has me on edge -when I first thought she was going to foal I was running around the house to 'pack' (I live right across the field from her pen so really shouldnt have been an issue) and all I ended up with in my bag was a bag of crispers to snack on, and a pair of sockls lol. I got her as a 2 year old just halter broke and have done all of the training myself (with some guiding of course) and she means a lot to me. Couldnt pass up the chance for her to foal as I strongly believe she would better the breed by reproducing, but I sure will miss riding her this summer!!
She's a beauty! Looking forward to seeing foal pictures. And maybe the sire,too?
certainly! Here is 5 year old Name This Tune. He has not been genetic tested so I have no idea if he has the red gene or not. Its a bit of a game trying to guess what colour it will be!
Also, Sable is 15.3hh and he is about 14.2hh so I am hoping for a nice compact horse at about 15hh (I am 5'11) ... but he comes from some tall bloodlines so really who knows!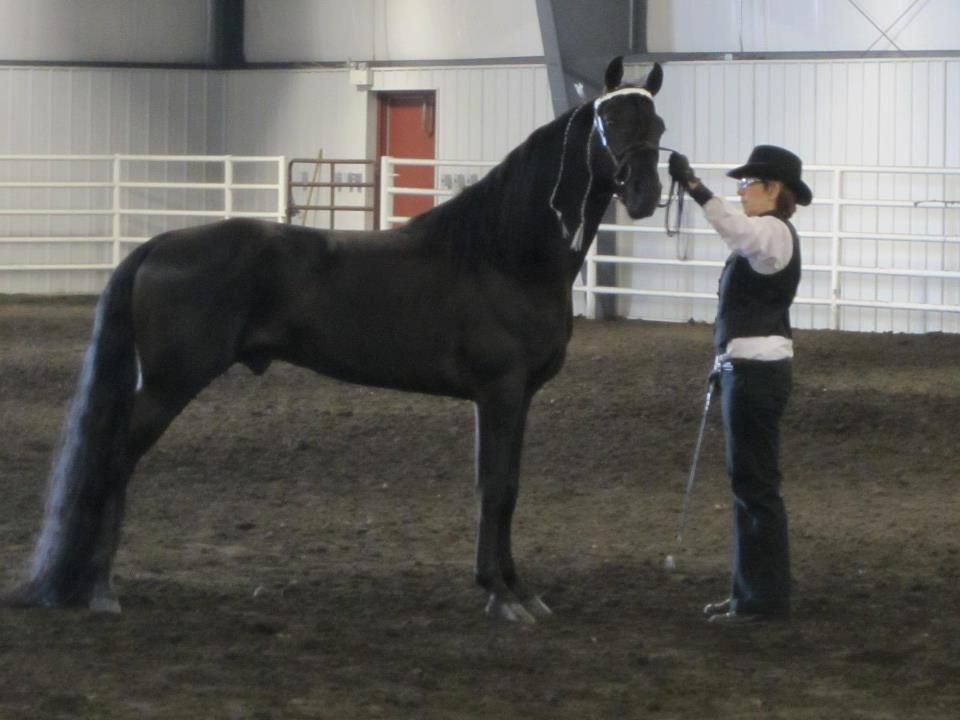 ---
Last edited by Lockwood; 04-25-2013 at

10:27 PM

.
Good luck, hopefully you won't have to wait too much longer. I do, however, worry about the fencing, there seem to be many areas in the fence that don't have anything below your mare's belly level which would be a big problem for a little baby.
Not too worry there, I just turned her out in that pen for a couple hours while I hung out and had a coffee. She comes inside and night and stays in the pen I have set up for her inside the arena, she is also inside during the day depending on the weather (it has been snowing on and off here for the last couple weeks) , or if she is turned out my mother in law who lives at the farm and has been breeding for a long time and knows the signs keeps an eye on her throughout the day while i work. Now that it is starting to warm up and stay warm I will set her up in the foaling pen outside which is separate from other horses and lower rails. :)