What a little stinker! so adorable! looking forwards to seeing his growing photos!
Finally got a chance to upload some more pictures of Forbes! He is just about a month and a half old now and coming along great. His legs have straightened up and he's a solid boy. I have had to start working with him quite early as he is a bit of a handful because he is so brave, but he is learning to lead, give to pressure and stand still..oh and 'personal space' lol. He is great on his own with me as he is an extremely independent colt -I am more than pleased with him and very grateful for my Mother in Laws help in handling him.
Here are a few shots of Forbes:
Mom walks along the fence line across from us with us as we go...umm...once we go lol. We did sort this little melt down out while the 3 yearlins snickered from their pen.
walking like a grown up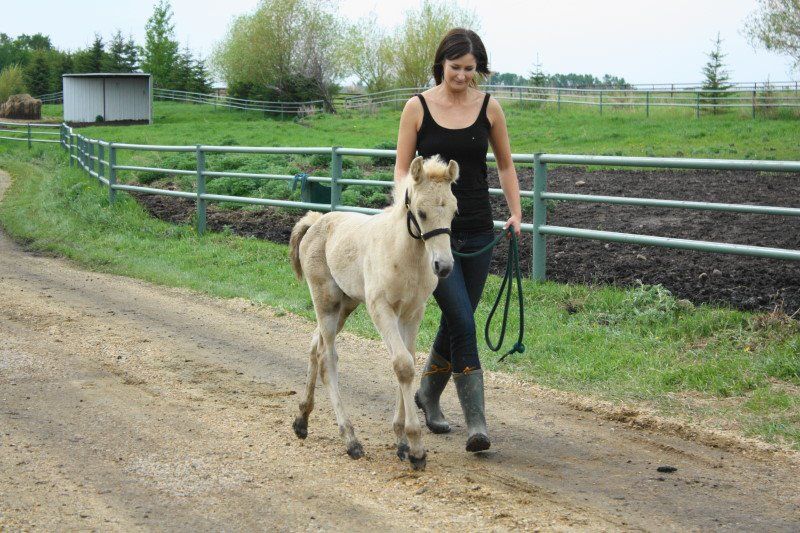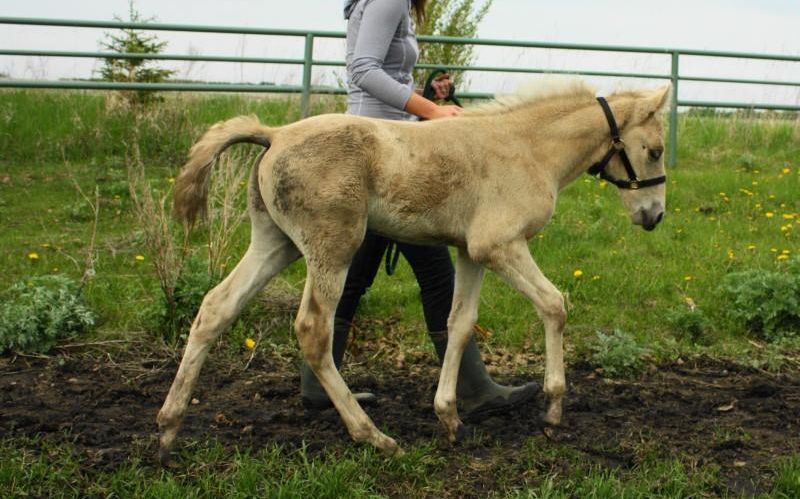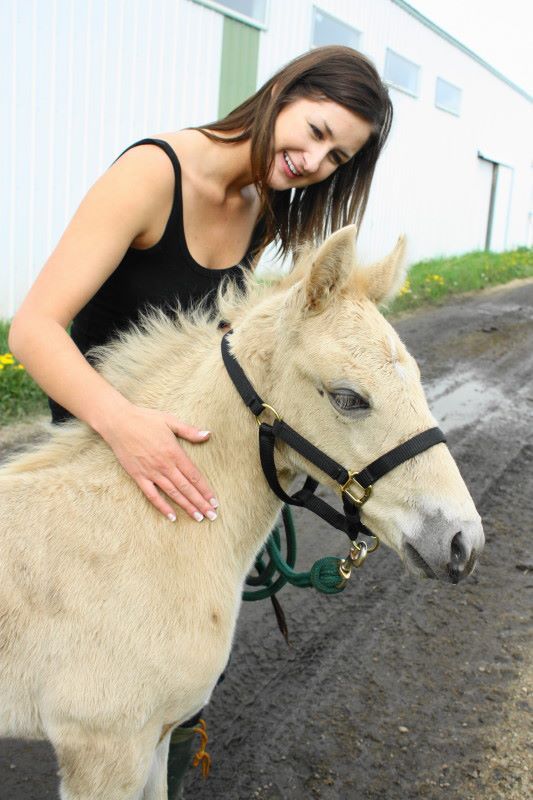 3 quarter sister? The dam's are half sisters and both foals have the same sire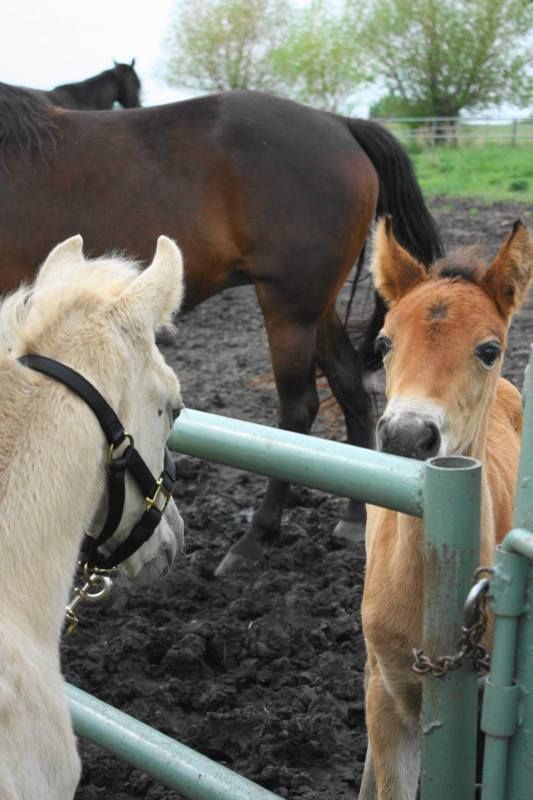 I love the shot of the two foals checking each other out. Great looking horses all around (who is that big handsome guy in the yearling pen? He's huge!!)
Yah, they're best buddies those two. play play play.

The giant yearling is a borders horse 'Habebe' -he is an Akhal Teke. He's already 15 hh :-0 lol

The other 2 are twh.
Update on Forbes: I am probably going to ramble on forever because I am so happy with this little guy, he is now rounding on 3 months old now and I couldnt ask for a colt I enjoy more. He is no Sable, but that is a bond that I dont ever see being replaced :).
Everything I ask him to do he does and he remembers it
. He will stand on a lead line without moving for 10 minutes, walk beside me -or follow behind me if I ask. I started to teach him to park out, and after 3 mini training sessions he is on the fast track to getting it. As he is so mature I was trying to think off things that I can do with him to create responsibility -so I taught him to walk in a circle around me. I don't use the word
lunge
because that really is not what I am doing, I know any young horse most especially foals should not be going round and around in circles as it is bad for their joints. All I am asking him to do is have the responsibilty of walking slowly in a circle around me and stoping to face me when I ask. After he does this 1 or 2 times we switch sides, and are done. He is a brave intelligent colt and one who needs to have his mind engaged. From all of this work Forbes has turned into a really gentle soul, he is the bottom of the herd with the mares and the babies but brave as can be. He is starting to shed out and I am really not sure what exadtly is going on. Sable was tested for the silver gene and was negative although the sire has a grandparent who is a dapple grey 'silver design' his legs are turning a darker silvery chocolate and where he has been biten by another mare the hair growing back is a pale silvery wheat colour...I know he will be sooty as the Dam was but he is much much sootier even than her as his legs have a lot of black hairs in them but his other hair is not really coming in golden more silvery. Another thing, when he was born he had dark blue eyes, typical for a palomino -they then turned a rich brown, again typical. Now they are turning hazel...has anyone seen this before?
Anyways before I go on too long, here are some pictures from yesterday.
Good looking boy right there!
---
I am her eyes, she is my wings. I am her voice, she is my spirit. I am her human, she is my horse.


Teen Forum Moderator
Join Date: Dec 2010
Location: South East Texas
Posts: 7,157
• Horses:
2
That is one handsome colt!
---
Everyone in your life is meant to
be in your journey, but not all of
them are meant to stay till the end.
Handsome guy! And smart too it sounds like. You got quite the package :)