Thanks! It's really great -we bred 4 very different mares but all natural talent with show records and got 4 awesome babies. They all walk and its the cutest thing to see the herd of foals shaking those heads and burning in lol.
We will have a family portriat up soon :)
Posted via Mobile Device
He's gorgeous!!
---
Being horseless is the pits!!
Oh my gosh! what a darling! I demand some more new photos!
He could be turning into a champagne colord horse. here are some examples
and they can have green or hazel eyes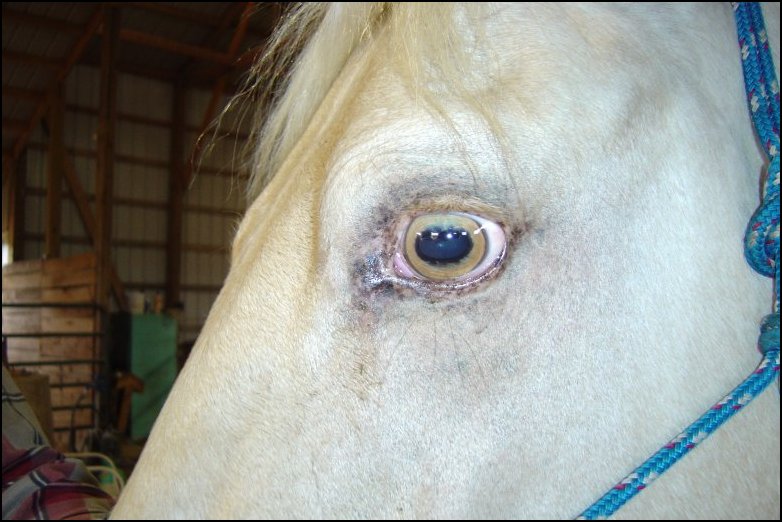 To get a champagne a sire or dam (or both) has to have the champagne gene. It doesn't skip generations. As I recall, neither sire nor dam are champagne.
No, neither parent has any champagne in them or their lineage. The sire's grandparent was a silver dapple, what does a silver palomino look like as a foal -any chance he would be that? I dont really care what he ends up, my main goal was a healthy, sane, sound foal -and I got that. But it is interesting.

One of the other colts born, the dam was black and they got a chesnut...he appears to be turning into a liver chesnut. From my research, that can have something to do with the silver gene? Perhaps that has something to do with it. Also, his eyes are a dark hazel, not really light, just not brown.
---
Last edited by bellagris; 07-19-2013 at

01:12 PM

.
Silver doesn't show on red based horses, which a palomino is.
That was what I thoiught, but from researching their is a chocolate palomino (which is obviously not a true palomino) which some reference as a Silver.. Again it wouldnt make sense as he was pink when born. You can see in the picture where he is parked out faxing the camera how his legs are going a silvery grey type colour. its bizarre
I have already registered him Palomino anyways, he will be gelded as I am not looking to keep a stallion. So really it is moot :) I have to DNA test him, so perhaps I will have his colour te4sted when I send his hair in and see what turns up.

Thanks!