1 month and 3 days - Starting to count down!
---
Well Lexie is due on May 25th, which is in 1 month and 3 days. Obviously she could foal any time around that date, but that's her official due date.
Lexie is an Irish Sporthorse mare, 13 this year, and has competed through the three-star level of eventing. It was only due to an unfortunate injury that she could not go to a four star. She was bred last June to Sinatra Song, of High Point Hanoverians in Maryland (
High Point's Hanoverian Stallions
). Lexie is a fabulous jumper and has wonderful movement (when she wants to) so we're really hoping for a stunning little foal out of the pair of them! Definitely can't wait to see what we end up with!
Here are a few pictures of her out in the field today.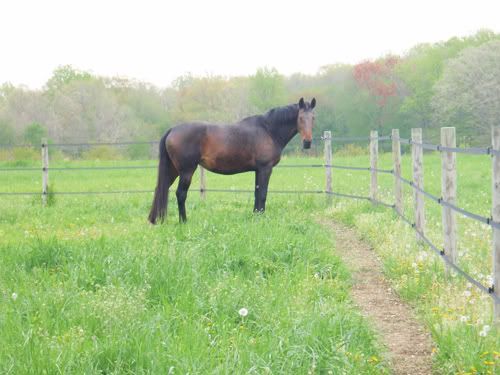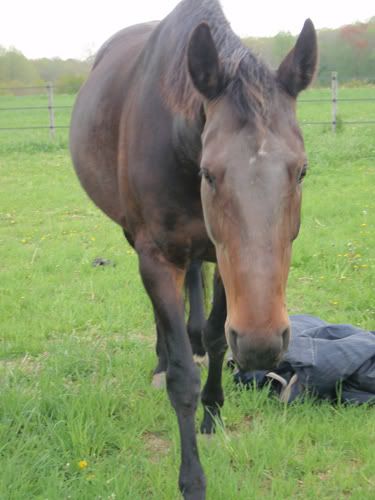 ---
"Always be yourself. Unless you can be a unicorn. Then, always be a unicorn."

She's very pretty! Good luck with everything!

I hope for the sake of your sanity that she pops around her due date - we're currently 7 weeks past ours and still waiting. :)