2009 Foals. How are they?
---
I thought it would be a good idea to make a post for those '09 foals. I've seen threads in past where everyone just gave updates and pictures.
Here's Tucker. He's a few days shy of 20 months now. He'll be 2 on June 23. He's currently at a trainer's because I came very close to giving him to the fisrt person who could get on a trailer. He's been there one week now and seems to be doing great. He needed a 101 course on manners. He's been pushy, crowding and bitting. And wont load on a trailer. The trainer is doing great with him! She got him loading and unloading on her 3 slant with a ramp. We went and saw him Saturday and took our trailer which is a 2 straight step up, and got in and out of it!!! He got to the point where he wanted IN it more than OUT!!!
Anyways here's a recap of pics.
First day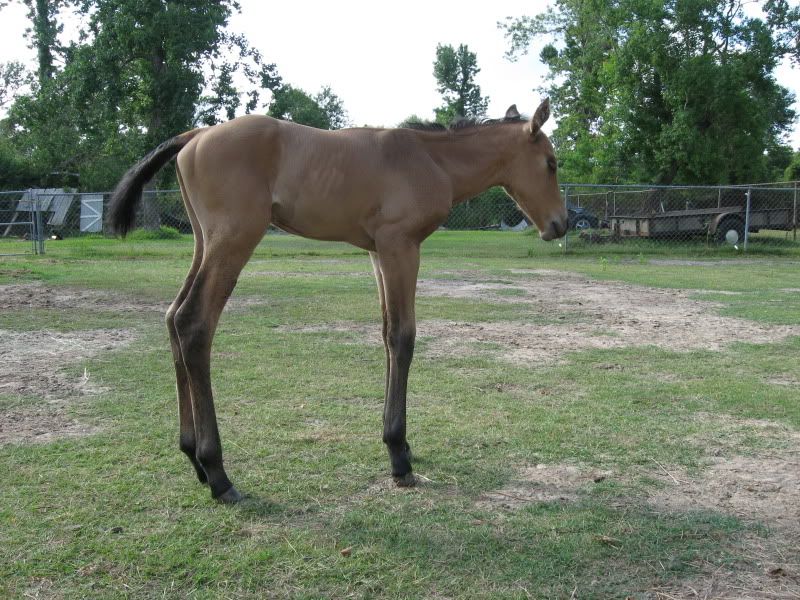 2 days
3 months
1 year!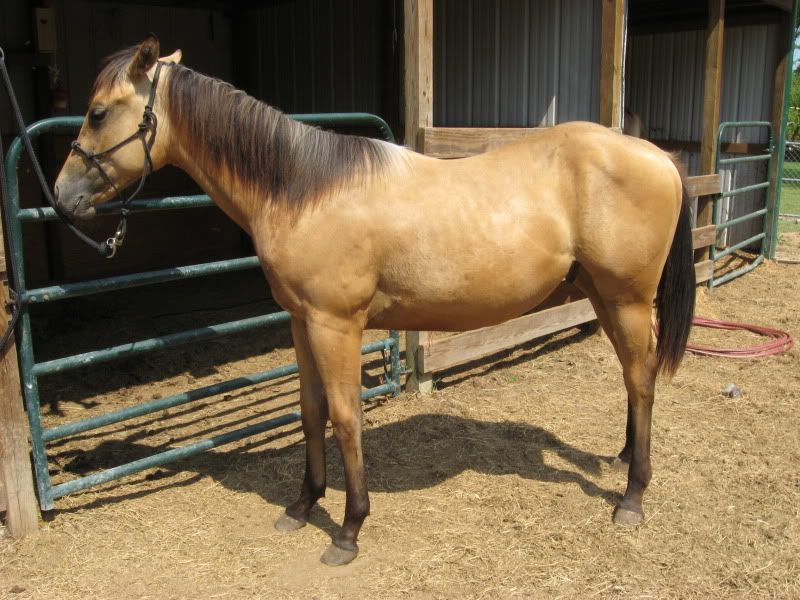 Me and him at the trainers. 20 Months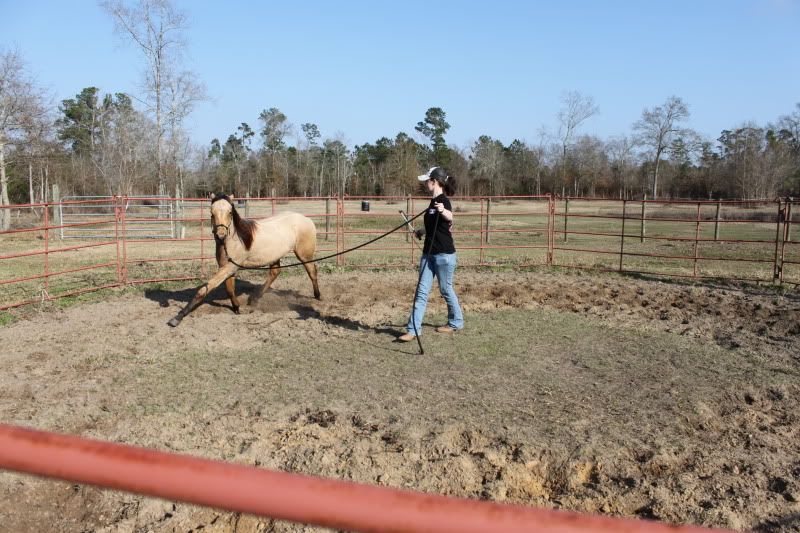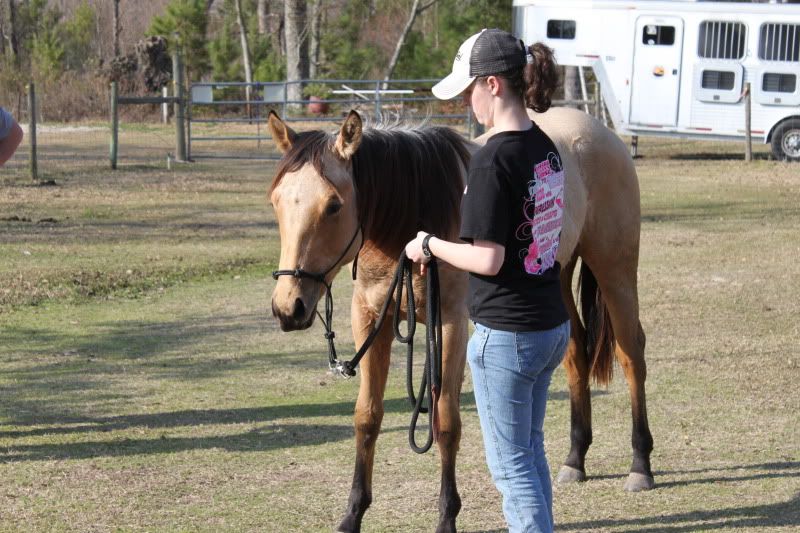 Going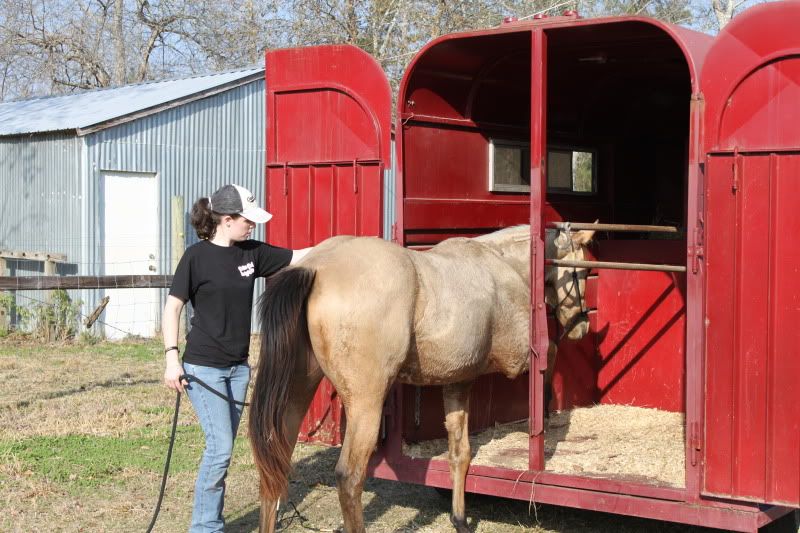 Gone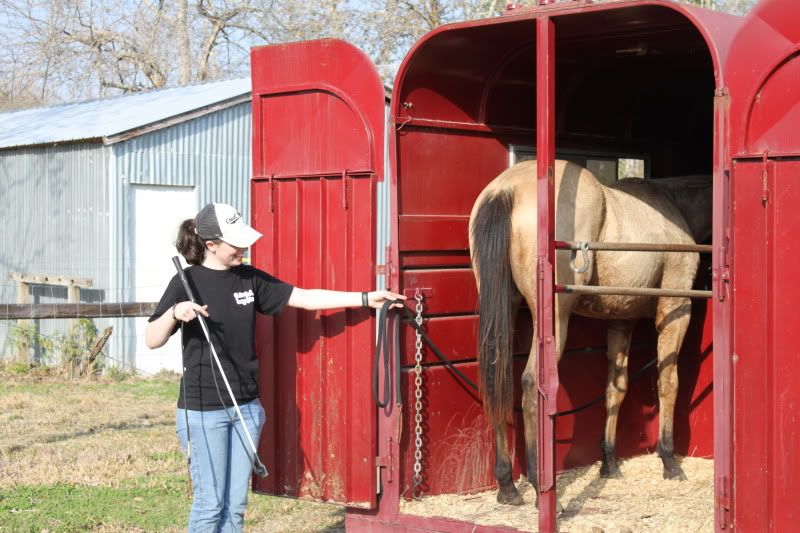 Good boy
[IMG]http://i26.photobucket.com/albums/c109/Horsegal0102/IMG_1981.jpg[/IMG
---
Awesome Miss Take- Storm- 15 yr APHA PHBA Mare
SS Catalena Doll- Claire- 2010 AQHA Filly
Wow!! Tucker has grown up so beautifully.
Rafe will be 2 on July 16th. He is currently pushing 16 hands and weighs close to (or probably over) 1000. I am fortunate that he has a mellow disposition because the worst thing I have to deal with from him is him chewing on the lead rope when he's tied
. I am so looking forward to backing him a bit this fall and riding him next summer.
Oh, and just in case not too many people see this thread, here is another one similar to this so that you can see the other babies that are the same age as ours.
Tracking Babies Growth #2 A New Year!!!