Updated picture of Juno, born march 28th.
---
There is something about riding down the street on a prancing horse that makes you feel like something, even when you ain't a thing. ~ Will Rogers
Well I'm a bit late for this party... we had two fillys this year. Our first foal was born Feb 16 we named her My Inspiration HP, Myah for short (Nickerson X Marquisse). I missed her foaling, but I kinda figured I would as her mom was a madian.
I think this is about 3 or 4 days old..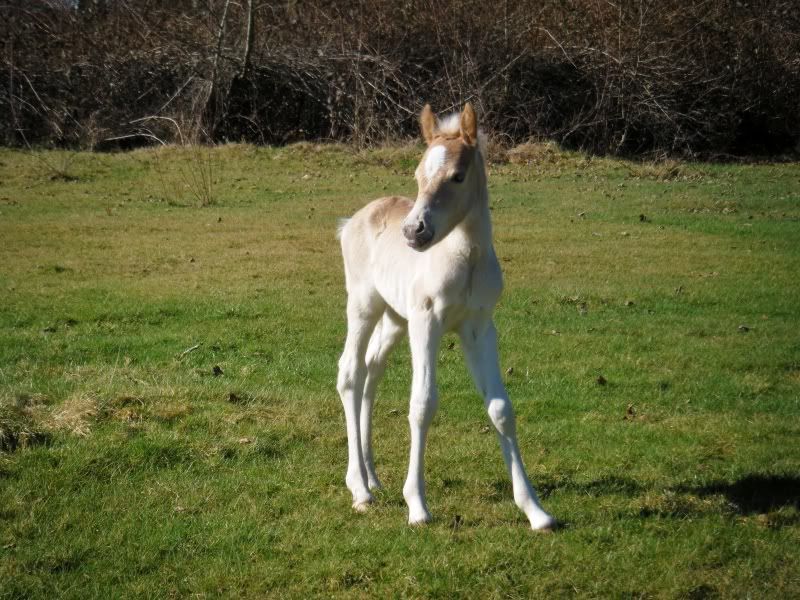 On 4/22/11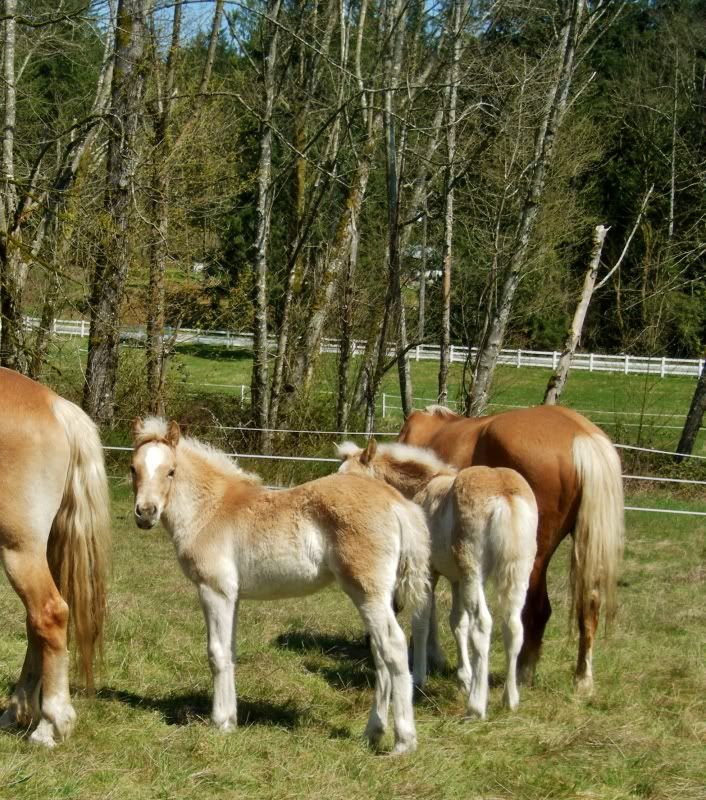 Our second foal of the year... Miami born Feb 23 (Alfa X Mckayla)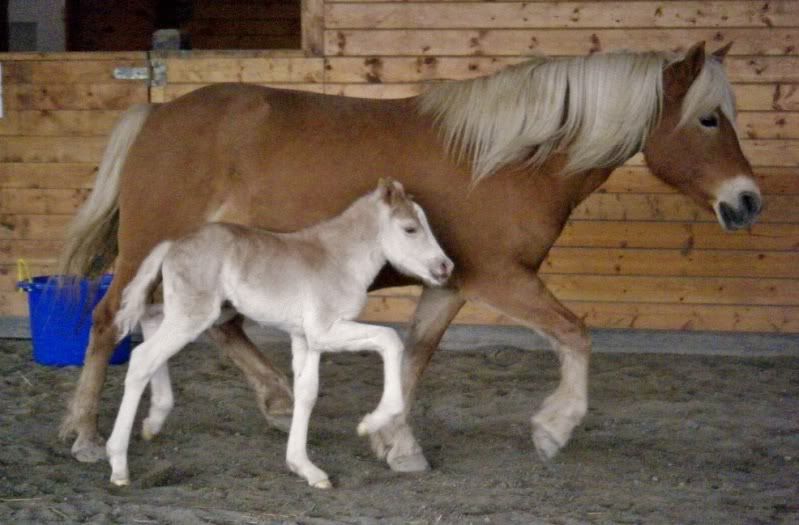 Miami on 4/22/11
Fun!
---
Last Saturday I bought a Warmblood filly, she was born on December 22nd 2011, I thought I would share a few pictures here
. I have previously intorduced Aspen to this forum, here:
Introducing Aspen!!
Here is Aspen!
Aspen as a foal (sent to me by her breeder)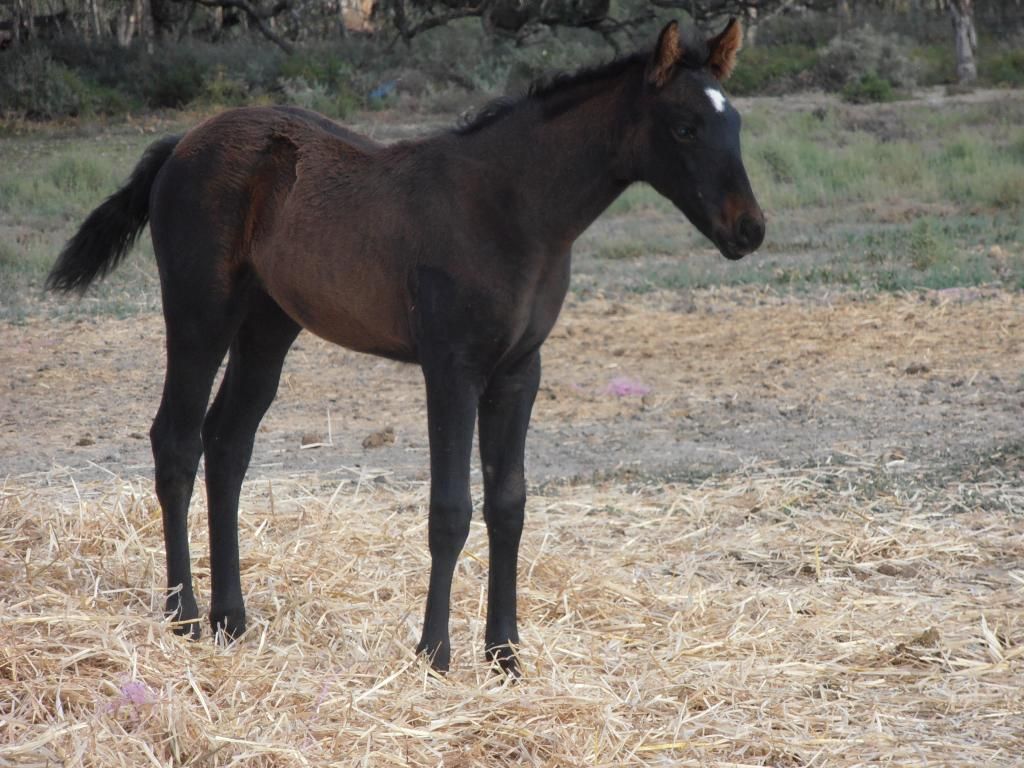 And some pictures taken this week)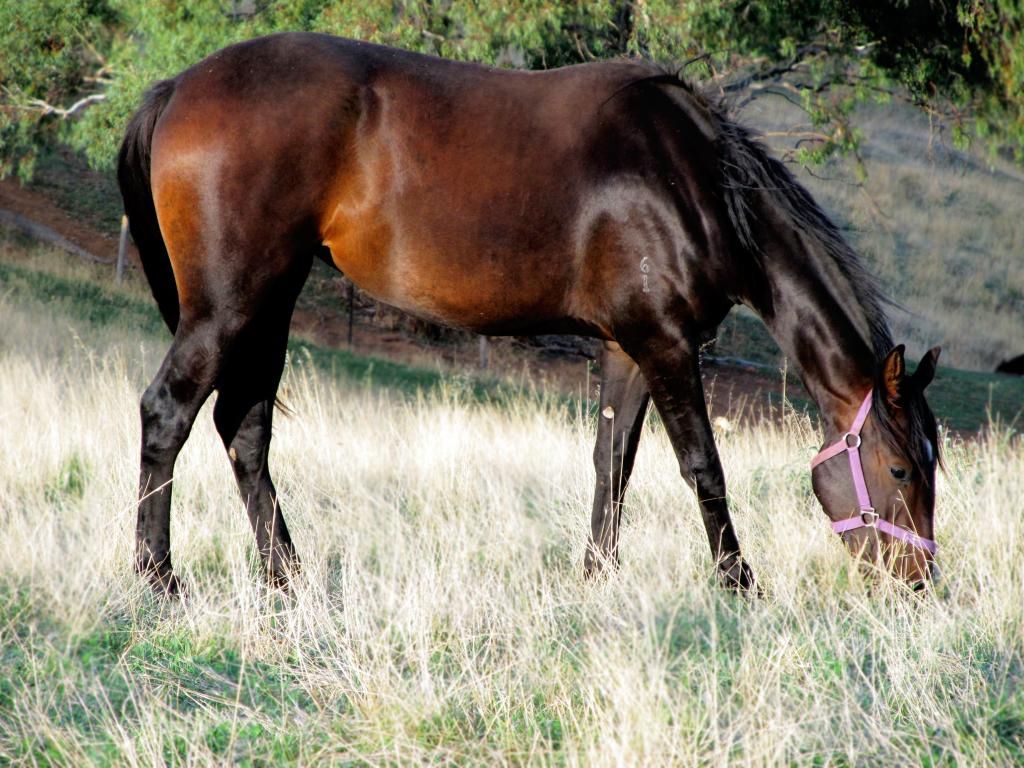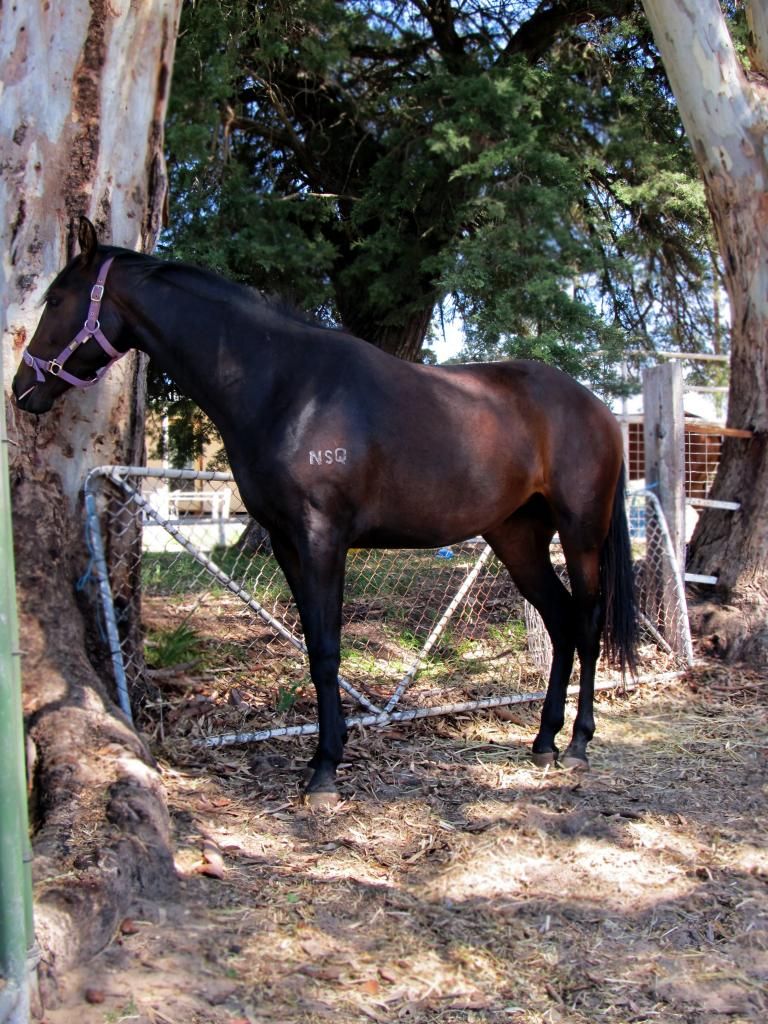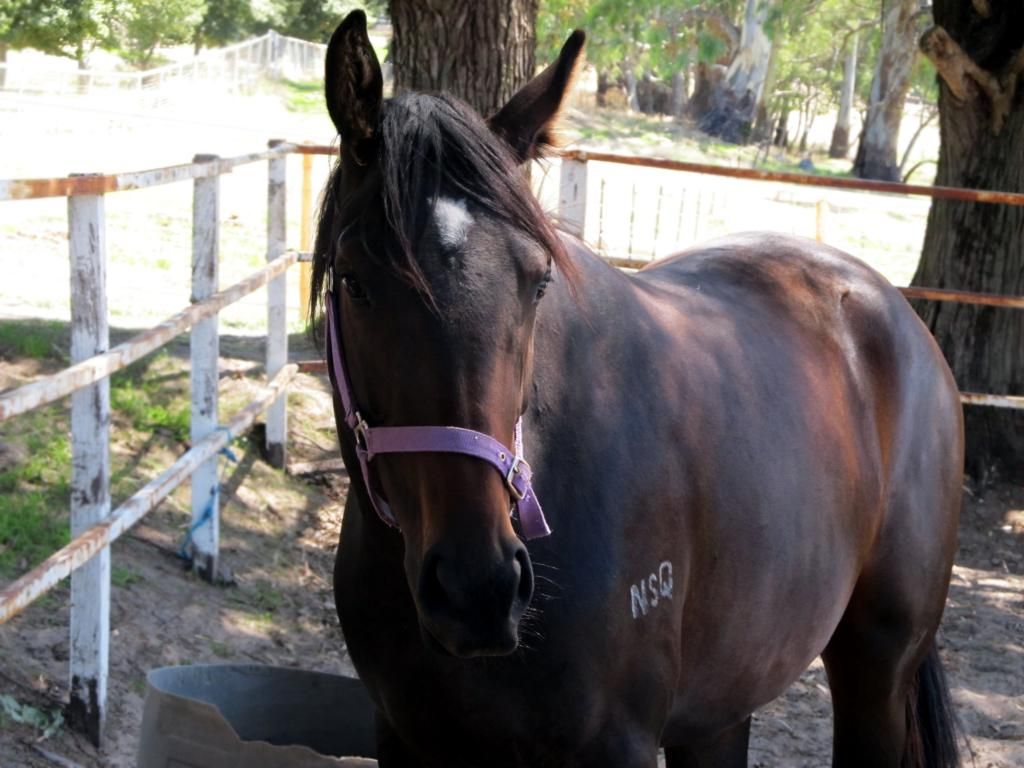 My aims for Aspen is to do some dressage, a bit of jumping (once she is mature and her knee caps have closed) and generally an allrounder.
Her sire, Meridian Prestige: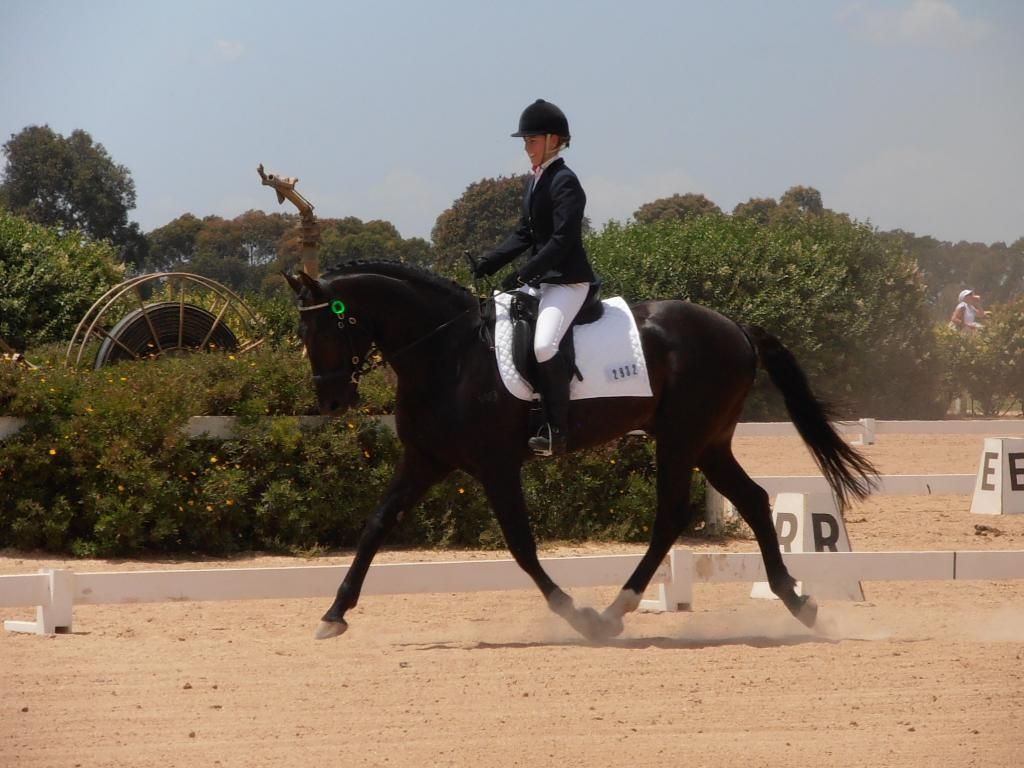 Her dam, Allinga Park Flame/Alinga Park Flame:
Both her Dam and Sire look just delightful - I absolutely love her Dam though :)
Quote:
Both her Dam and Sire look just delightful - I absolutely love her Dam though :)
Thank you - that is the only picture I have of her dam, however will try and get some more from the breeder. She is apparently back in foal this year, not sure if back to Aspen's sire, but would be great to see a sibling on the ground later this year!
Bringing this thread back to life!
Here are a few pictures of Aspen from yesterday/today
IMG_2175.jpg
IMG_2168.jpg
IMG_2212.jpg
Playing with a tarp for the first ever time! From not wanting to be near the tarp to wearing it at a walk and trot(it fell off, over her bum, at the trot and she didnt spook or leave her lunge circle, just slightly quicked her pace but stayed calm) not caring if I flapped it near her or dragged it around
Love this filly.
180520142398.jpg
180520142396.jpg
She's a bit bum-high atm
Ahwell, she'll have a growth spurt soon...
IMG_2271.jpg
It was a 'snaffle bit' of a big day for Aspen today..
First we worked in the round yard at lunging around the tarp on one side of the circle, on her worst side of the yard, which she did reasonably well considering she had to learn to ignore another horse in the yard next to her which was having a bit of fun. Then we lunged her over the tarp, just moving the tarp closer and closer to the wall of the round yard until she had to go over it, and in the end she went over it a few times without rushing etc. She was very good, considering the last time she would not step on it at first, to putting one hoof on it, to then walking over it. Ended it there since she did well, something we will work on for another few times until she is 100% confident as if it weren't there at all, then will mix it up a bit to challenge her again once she doesn't mind this.
She also wore her first ever bit today (Second time wearing her bridle) lots of chewing at first, I then turned her out in (the yard the other horse was in when we were in the lunge-yard) whilst Jacinta and Bella were working in the round yard, and after about 20mins Aspen didn't care at all about the bit in her mouth - just went on her merry way walking around and watching Bella (with a bit of a snort and prance here and there).
Practice, practice and you've guessed it - more practice!! Hope Aspen was paying close attention to Bella (my friend/instructor's Freisian WB x Andy mare)today - she's got big shoes to fill!
Pictures (of course!!)
250520142416.jpg
250520142415.jpg
IMG_2590.jpg
IMG_2581.jpg
IMG_2568.jpg
IMG_2548.jpg