Juno is super cute. Love that stride.
Thank you!
---
There is something about riding down the street on a prancing horse that makes you feel like something, even when you ain't a thing. ~ Will Rogers
Happy birthday, pretty Rosie! She is adorable.
Midas came home from kansas a few weeks ago!
I've been working on ironing out my plans for roman these past few days. My overall goal for him is to be my go too horse. I have show horses and cow horses but he's the guy I wanna use and trust for everything that isn't breed shows. For now my thoughts are to still take the time with him. I'm gonna start doing a lot more hauling and a bunch of slow basic stuff with him. I'd like to show him once or twice in green classes at locals this fall as well as letting him ride along to all my drill practices. Everything I do next year (shows, practices etc,) I want to bring him along and maybe stroll round with him when he shows he is ready. Then in 2016 I'm going to start him as my official drill horse when he is 5 years.
Needless to say he isn't too thrilled with me in this picture LOL
And this was after he got him haircut. He looks homely with a long mane
A few recent pictures of Aspen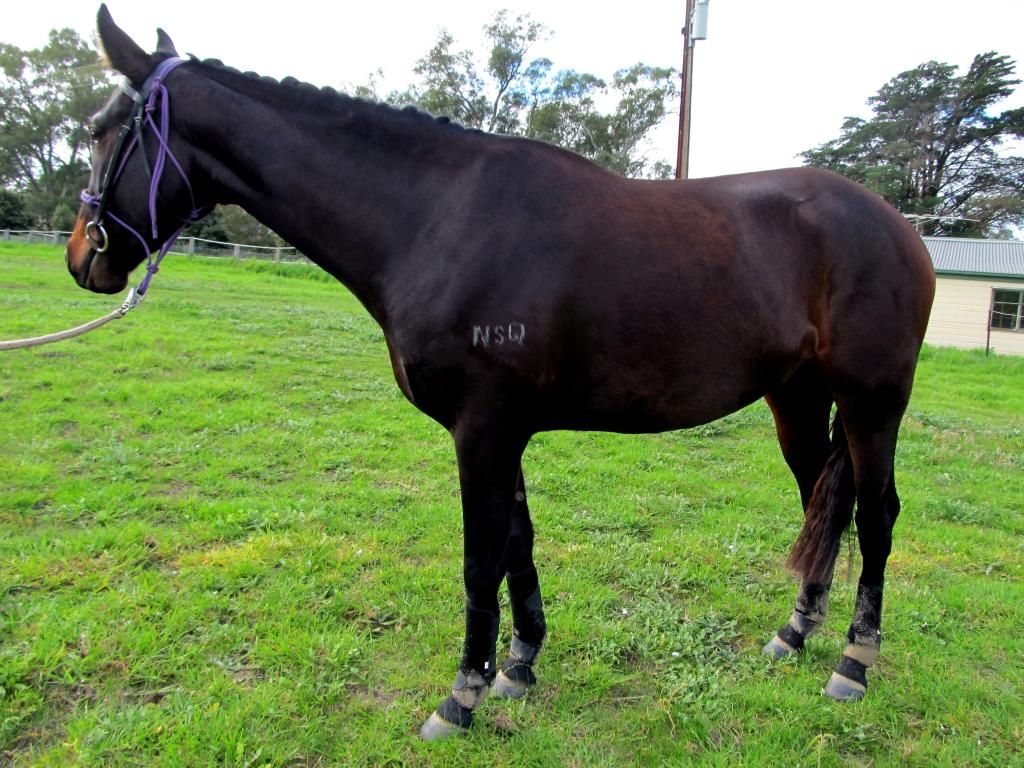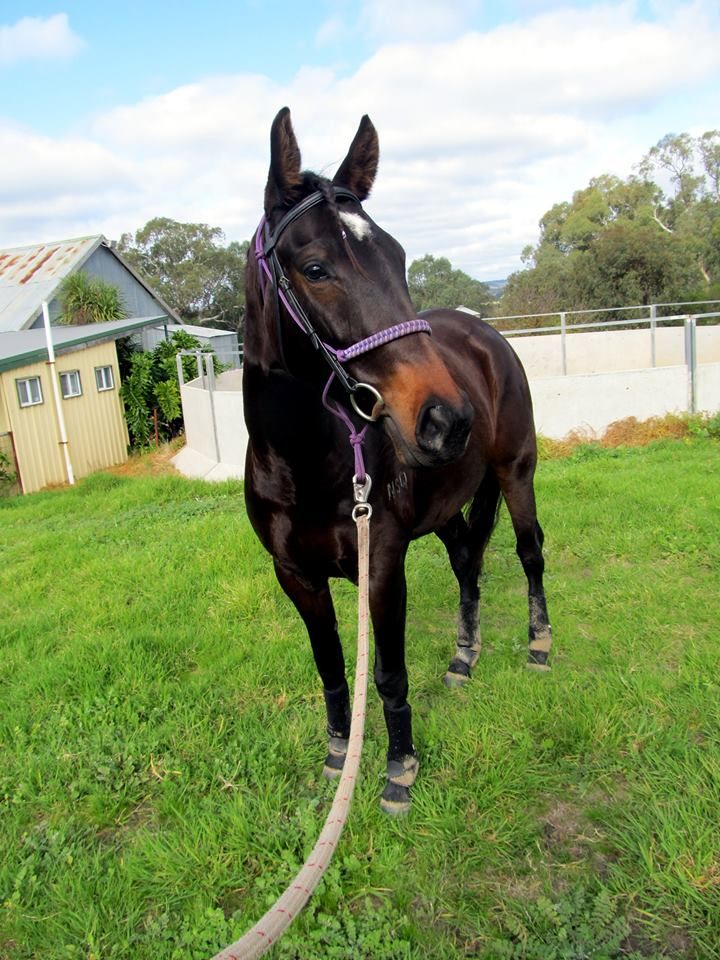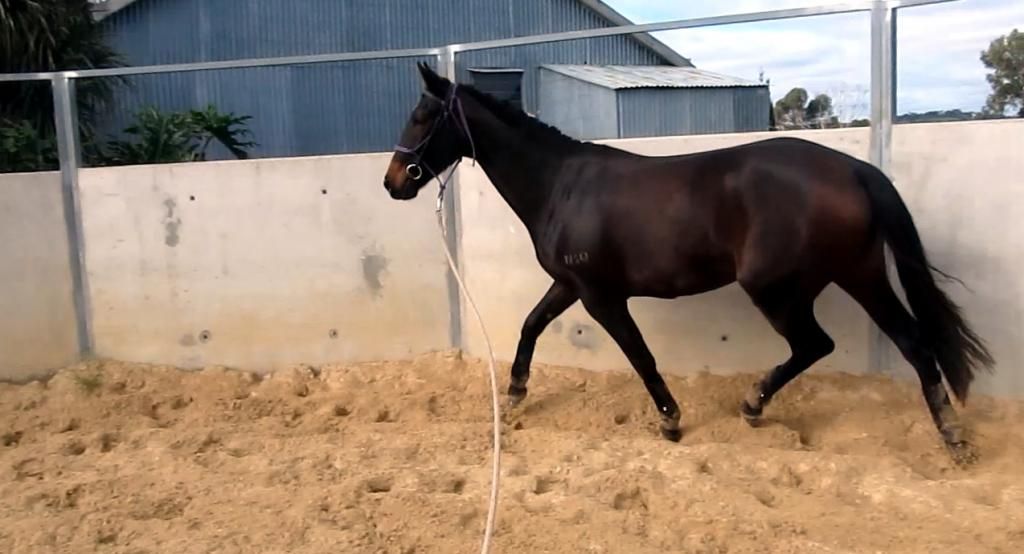 and from today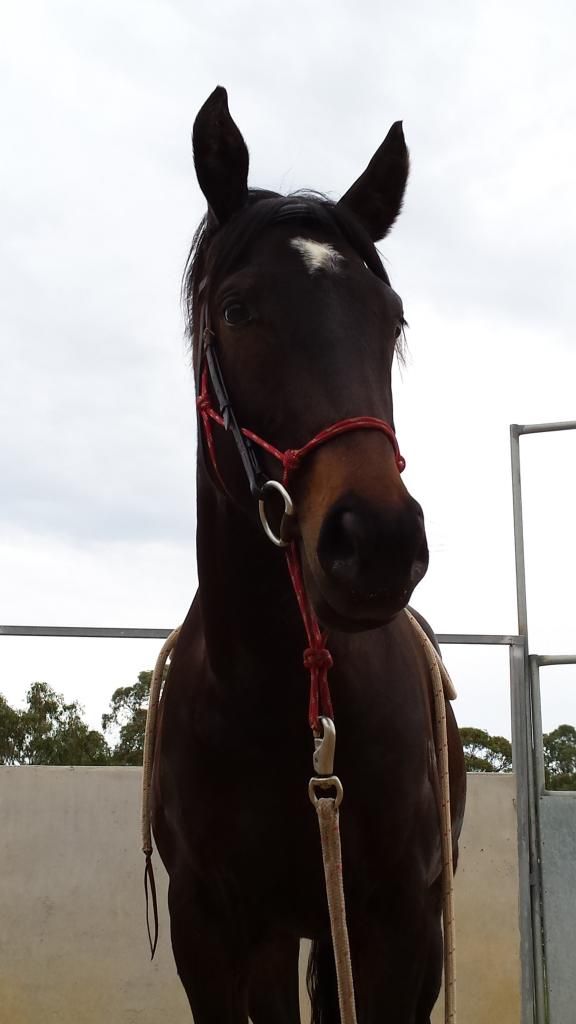 Suddenly realised today she is officially 2.5yo! It'll be interesting to see how she matures - she's pretty bum high atm (15.1hh at withers and 15.3hh at rump), is meant to mature 16hh+ - her sire is 17hh+ and still growing, and her dam is 16.2hh. Hoping for 16.1hh/16.2hh but the taller the better! Either way I will keep her no matter what height she matures. Will be interesting to see what height she does mature though, but we wont know until she is 6/8yo by the time she stops growing.
---
Superfine Aspen
2011 Warmblood Filly
Ya'lls 3 year olds are looking fabulous and so mature looking. Cinder still looks kinda immature and gawky looking, everytime she starts to level out her butt end shoots up another couple inches. she string tested at 14'2, and she's currently standing at a whooping 13'3 lol, I sure hope she grows more :)