A friend brought her two girls to the barn to meet Cash and learn about horses this weekend. Cash LOVED being brushed, pet, braided, hugged and brushed some more. He was slow and careful around them, and walked with his head down at their level when they led him around - even backed, pivoted and walked over ground poles with them. So proud of my sweet boy.
My new favorite pics of Cinder with my 3 year old daughter, I just love this little filly. I keep telling my daughter that's mommy's horse, she just looks at me with the "yeah right mom" look on her face, and proceeds to tell me that Cinder is HER pony, and I have to get a new one lol.
Awesome day with Aspen today
Brang her in from her paddock and gave a good grooming, then took her for a walk around a bit, then worked her in the arena on the lunge-line (walk, trot, whoa, stop, stand drop tied etc - was very well behaved went through her paces ignored others/cars) then took her for a walk along the trails alone to have a bit of a wander and soak in the beauty of the country we live in. She was so good on the trail walk, ignoring the shooting in the nearby distance (probably for pigeons?), crossed over little creaky bits where water had over flowed, went through the gross sucking muddy bits and walked right up to the Caterpillar (yellow machinery). Yep, shes awesome
A Superfine day in deed!
Brave girl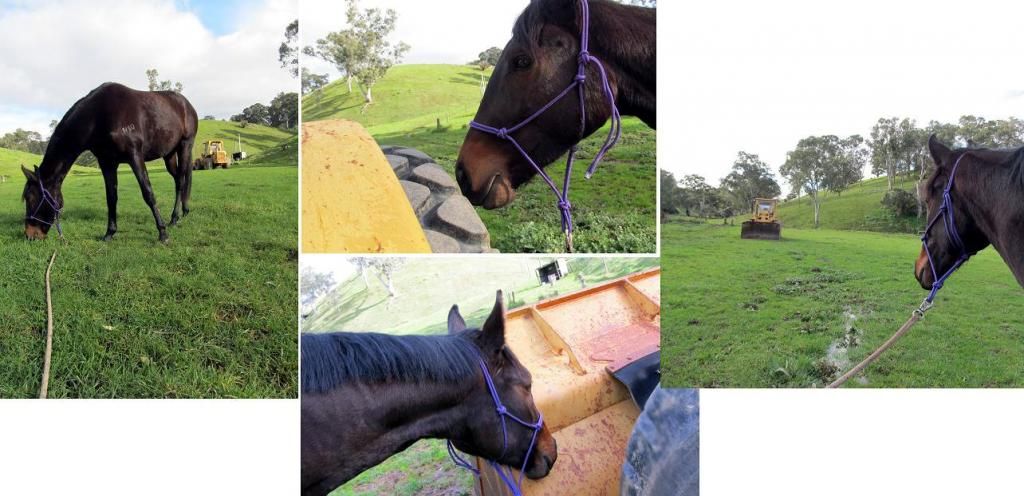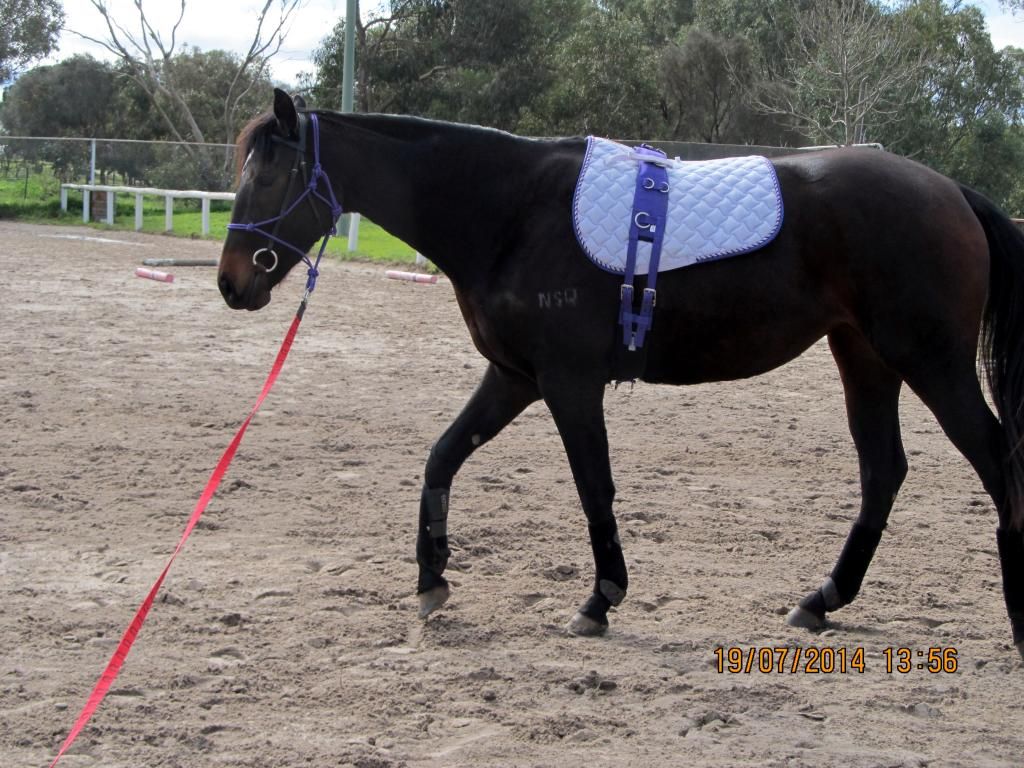 (Please note I never hard tie - I tied her up in a quick relsease knot to take this)
And of course, the best saved for last - she sure knows how to pose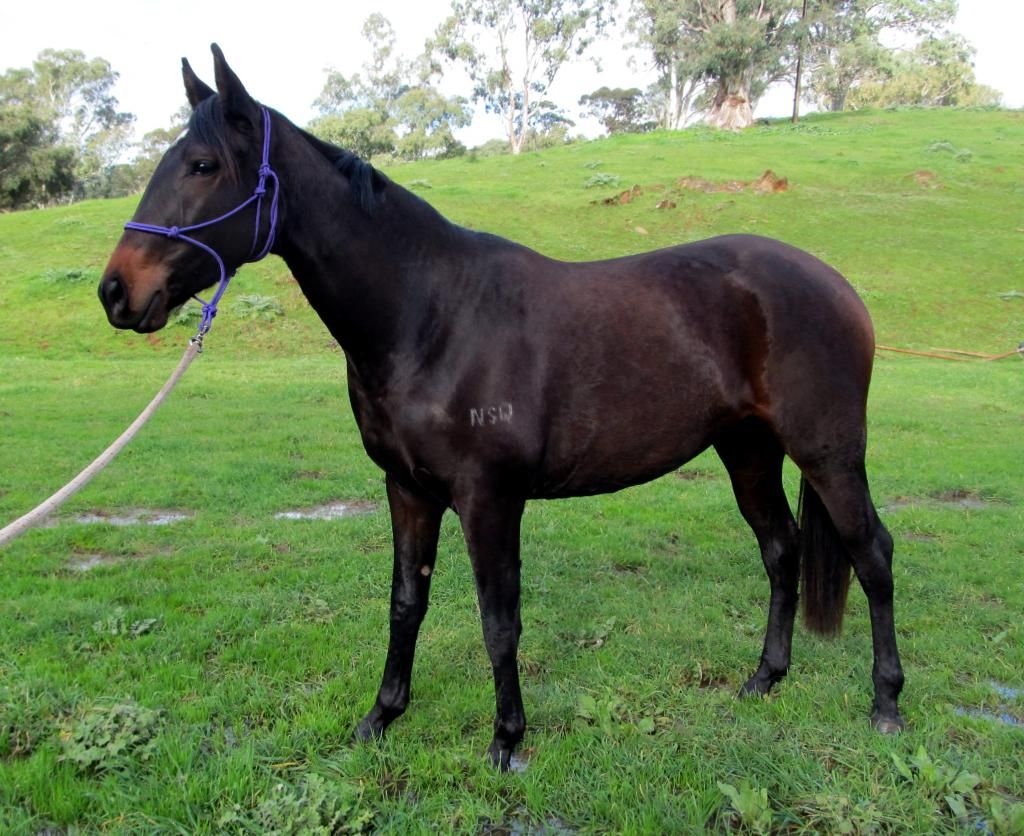 ---
Superfine Aspen
2011 Warmblood Filly
Well my Girl Rose i've been riding much of summer
She does W/T /C is really learning here body control moving her hips & shoulders around on cue , becoming nice & supple,has a lower natural headset,sidepasses, will do 360 pivot. Still have work to do on her canter but its coming
. Had mostly just been riding her in ring or arena but recently took her out solo on the trails on our property. We have had our issues along the way but she is finally maturing more mentally
Some of that was my fault creating a monster
See Rose was an orphan,lost her mother days after foaling,then she herself was sickly & hospitalized so had a rough start
but I bucket fed her & one of my mares took her on be surrogate mom she could hang out with
.
Rose baby pics to most recent
Thought I'd share a few pictures of Aspen today. She is *very* bum high atm.... Has anyone had a horse this bum-high at this age, and had them turn out 'normal'??? She's a slow maturing breed (3/4 WB 1/4 TB) so wont be mature till about 6/8yo, but wondering if she will be bumhigh? I know it is part of growing, but she seems very bumhigh.
---
Superfine Aspen
2011 Warmblood Filly
I wouldn't worry about Aspen, she still has time to level out.
Quote:
I wouldn't worry about Aspen, she still has time to level out.
Thanks, silly paranoid horse mums!!
---
Superfine Aspen
2011 Warmblood Filly
My--Aside from being butt high, she is lovely! Luckily enough, I'm sure she'll even out (:
---
The sensitivity of the internet baffles me.