4 weeks old
---
Pictures of Lexie at 4 weeks old. Not bad for a surprise baby!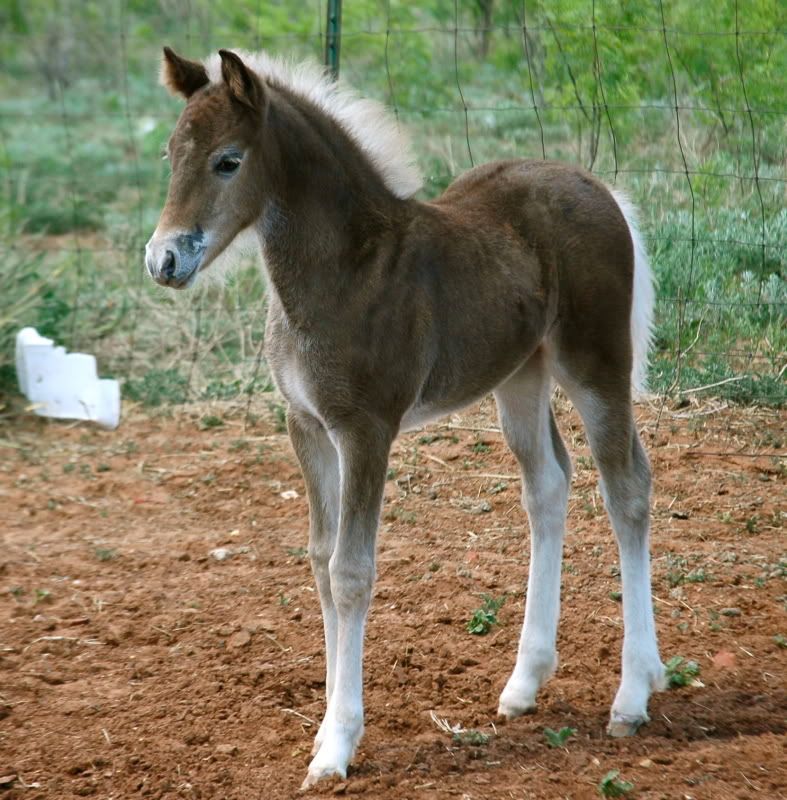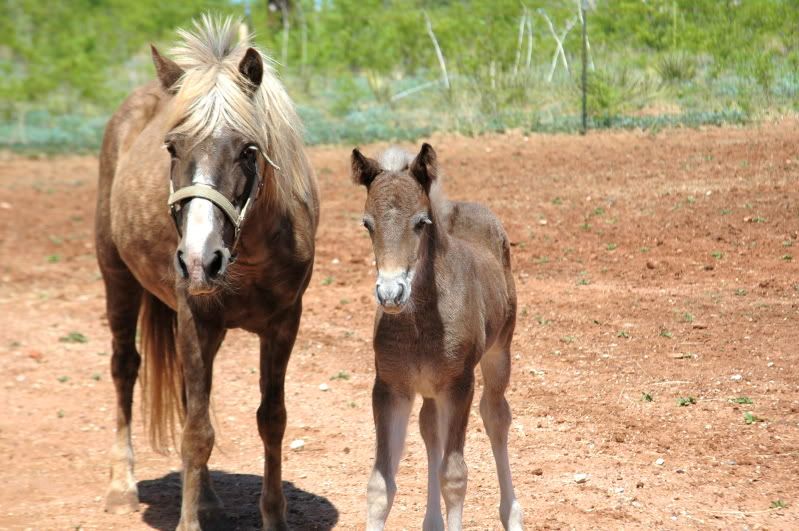 *grabby hands* I want her, she's a cutie!
Oh my goodness! So so so cute! Babies keep popping up everywhere. Im jealous. Mines finally getting close. He's getting so big!
---
God forbid I go to any heaven in which there are no horses.
Proud owner of 2008 Barrel Racing Champion, 2008 Halter Champ, 2007 Res. Barrel Racing Champion.
she is so adorable!!!...still waiting on my surprise baby ugh!! lol
---
Courage is being scared to death but saddling up anyway~~John Wayne
Let me know when she's weaned. I'll be over with the trailer!
I want the Mama!!!!!! I just love her color and her facial markings! Give her a big ol' hug from me for doing such a good job raising that awesome little guy!
I wouldn't mind that kind of suprise, that first picture nearly stopped my heart!
Such a cutie! Is mom a mini?
Mama is about 11-12hh. I have no idea what kind of pony she is. I bought her for my boys to ride...so much for that!