Anglo Arab and Others - Due 2014!! * Update 5-23-14 Baby is here *
---
I can't wait any longer!!! As some of you know, my Arabian mare is in foal to a thoroughbred stallion for a 2014 (sooo excited, can you tell???
) and my BO has three mares in foal to him as well, all due april-june.
First, the Stallion, Luxembourg
Luxembourg Horse Pedigree
He is 16hh, gorgeous, and a total sweetheart to handle. His first foal was a stunning filly with four white stockings and a blaze, so we're quite excited
. He raced successfully, but ended up having a sessamoid fracture that cut his career short. He thankfully recovered from that(and complications) and is now pretty happy guy. I really love a lot of things about this guy, and I feel him and my mare complement each other well.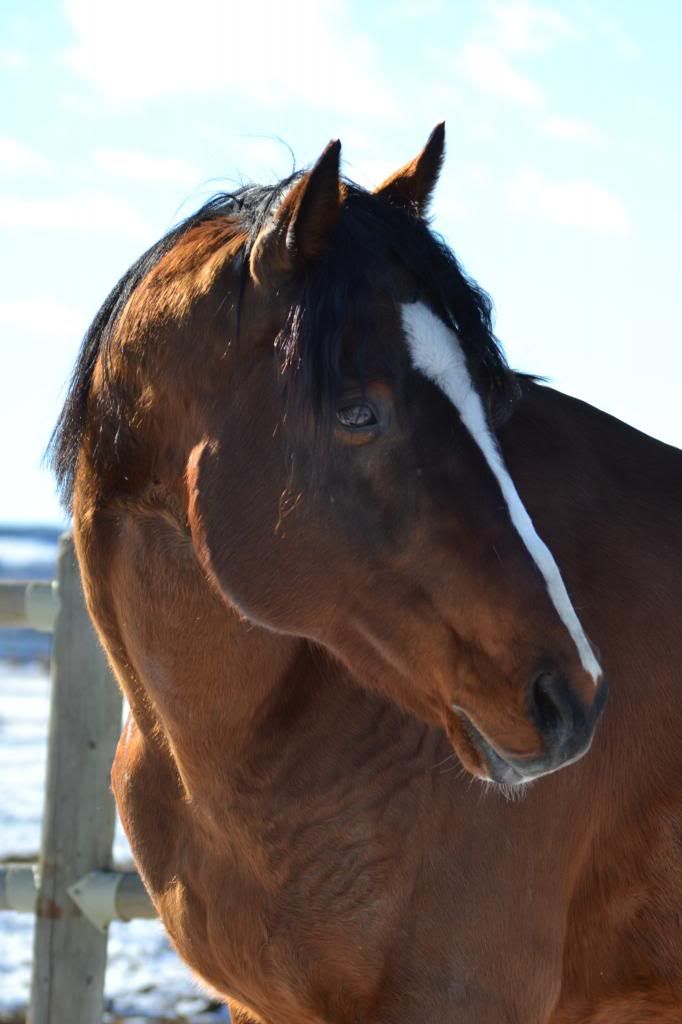 This is my mare, Pretzl, registered "Regal Ladybird". A+ temperament, best saddle horse I've ever owned, sound, sound, sound, and feet to die for. Only things I don't like are, I wish she was a bit bigger, in width and height, I like a longer neck and a more laid back shoulder, I feel hers is too upright, which makes her a rough ride and limits her extension at the trot. The stallion is quite opposite in those departments, with a longer neck, sloped shoulder, more width and height, so hopefully the foal gets the best of both worlds. Wanting a filly(I tell her that every time I'm out there, hopefully its sinking in...)
she was bred late may and again late june, has been ultra sounded. due end of may.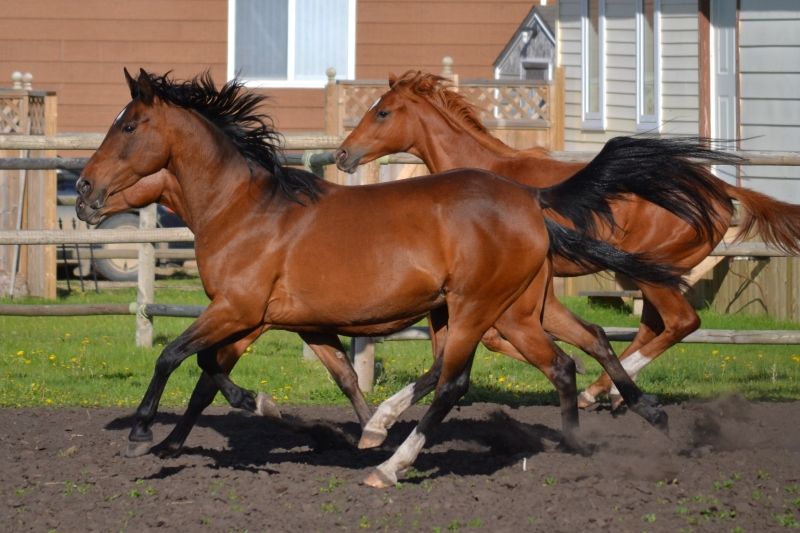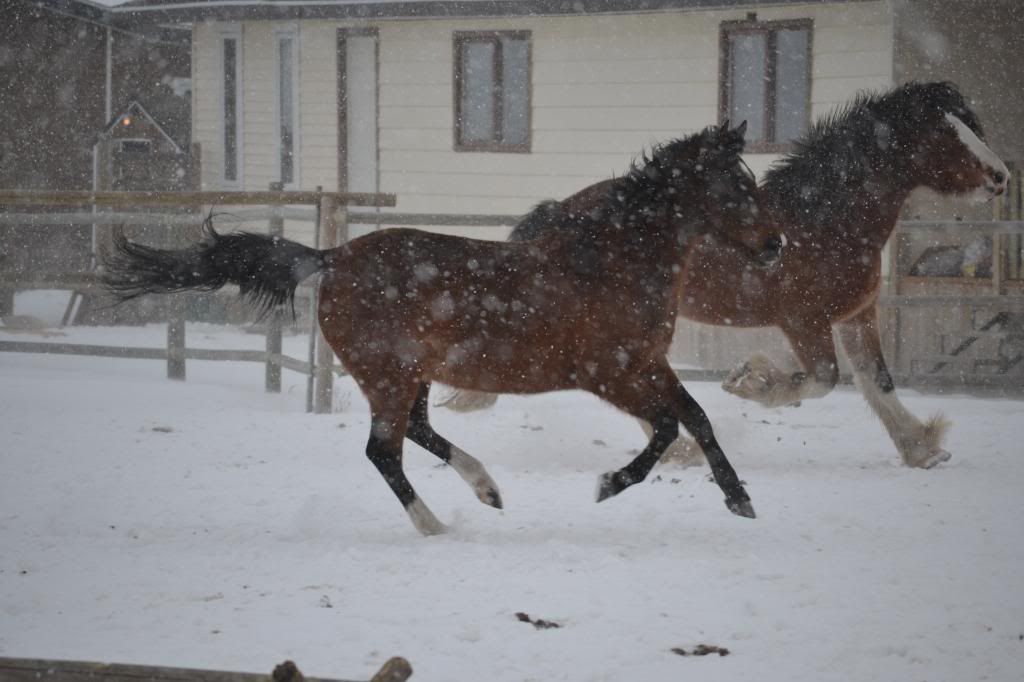 ---
Last edited by BlueSpark; 12-19-2013 at

04:03 PM

.
next mare,
Stormy Linda Horse Pedigree
Stormy is an absolutely fantastic mare, in every way. Great to handle, an incredible saddle horse, well bred and fast. due end of may. There is a lot of interest in her foal already, from several race horse owners and breeders. she is 3 months along in the picture.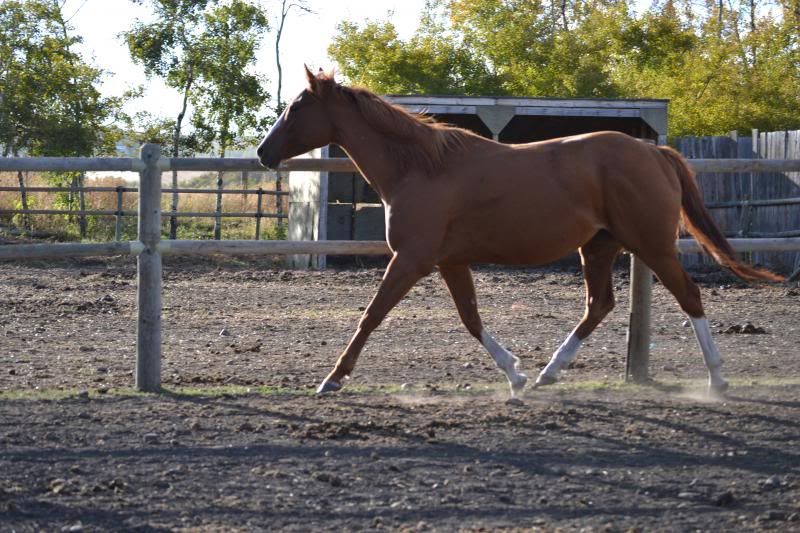 and the last two.
Victory N Contempt Horse Pedigree
16hh, absolutely gorgeous, near perfect confo, and very fast. Injury ended her track career before it really even got started. This foal will likely be my BO's next saddle horse. 3 months along in this photo, due late april.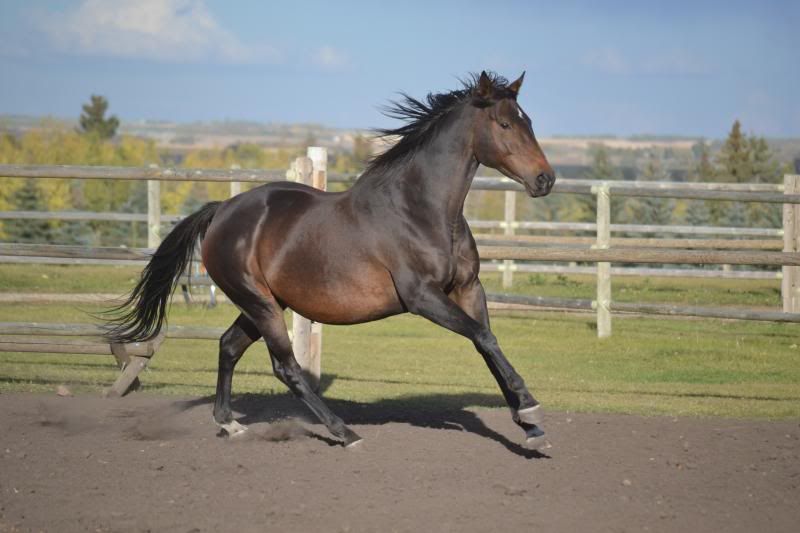 And lastly, Candi. Kid safe, dead broke paint mare. She was worked too hard(by a previous owner) and needed some time off. Thankfully she gets a second chance. she has an incredible personality, and is great to be around in every way. Her owner has special plans for the foal, as a mountain and CTR horse. Hoping for a paint foal, due in Late June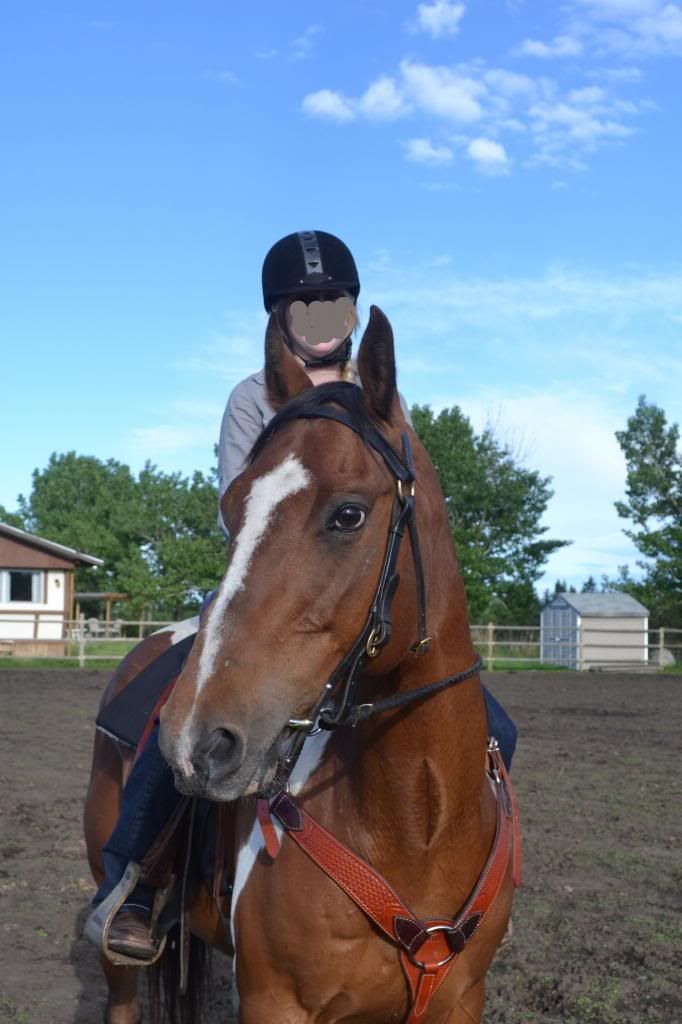 Wow, all gorgeous horses, however, I have a weakness for Arabs, so of course that is my favorite mare out of the three.! I'll definitely be following this thread and I hope everything goes well.
How exciting!! Ill be watching her! I've been thinking about breeding for an Anglo Arab ith my tb mare in the future
omg, candi is huge!!! LoL.

The brown mare is absolutely stunning. She looks very much like a Warmblood (summer picture) or a QH (winter picture) But dang, for a TB, she looks darn good!
Posted via Mobile Device
Poor Candi, by the time she is ready to foal she is going to be as big as a house 😳😳😳
Posted via Mobile Device