Quote:
Originally Posted by
Southern Grace
View Post
oh that is one adorable little guy!
Thanks. He is the first foal out of all the rescued mares to survive. I think there are only two remaining mares that are still due. I'm not sure how many foals did not survive.
Posted via Mobile Device
Omigoodness, he is too cute for words. Thanks for posting the pics. I look forward to hearing how he progresses!
:( so sad! I hate it when people don't care for their animals the way their supposed to and it results in the loss of life.
---
There is no sport like barrel racing. It requires more speed than a sprinter, more balance than a gymnast, more grace than a dancer, and a stronger team than football.
Went out for another feeding. He stayed standing for quite a while and did get to nurse. More progress!
Posted via Mobile Device
Another good feeding! And I could get pics of him standing. Woohoo!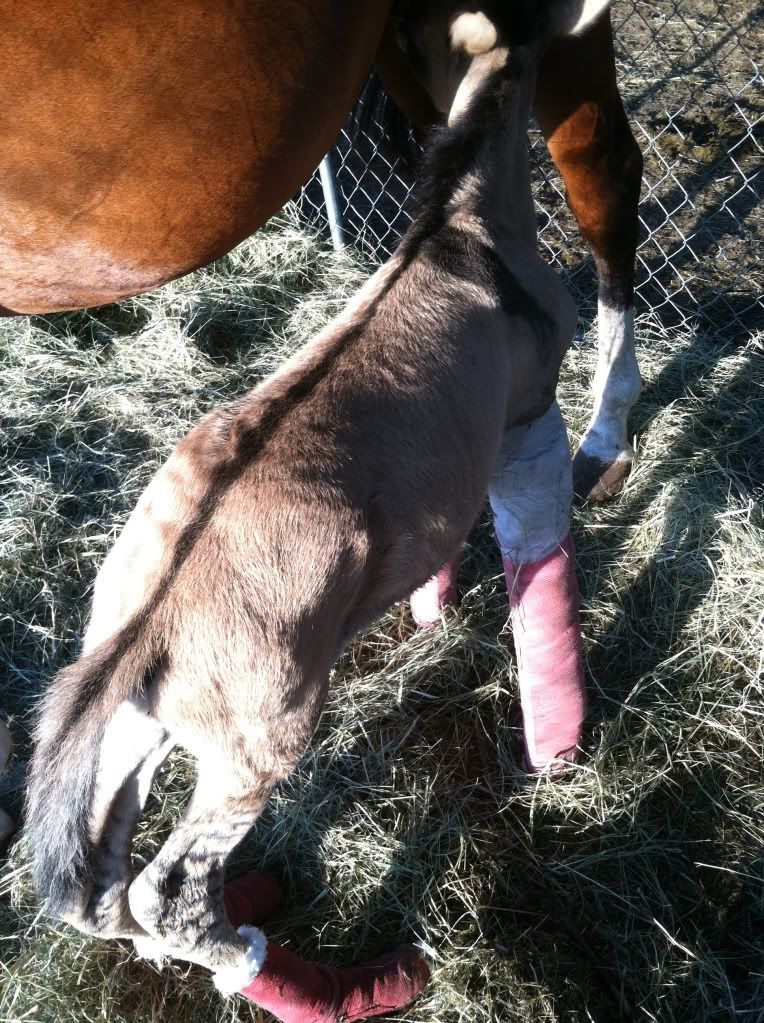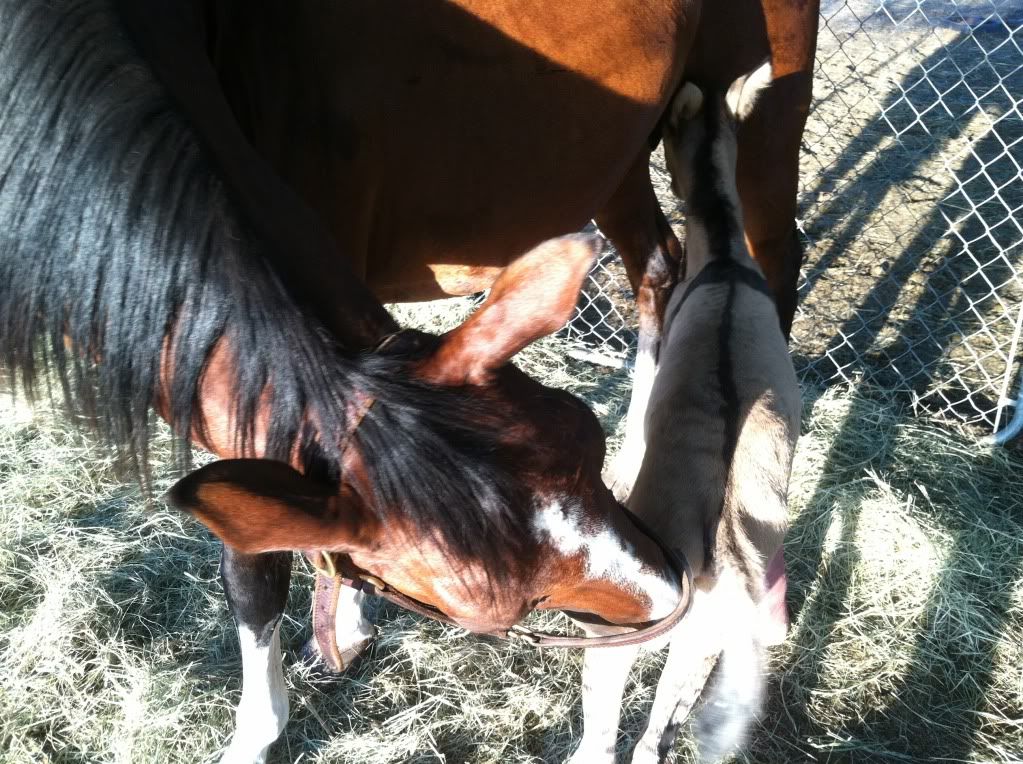 Posted via Mobile Device
awwwhh he is cute:). I hope his leg issues get figured out..
---
http://www.horseforum.com/member-journals/sunnys-thread-160521/ << read about Sunny and I. Our journey
thank you so much for what you're doing! I hope he keeps gettin stronger and stronger :)
He is just so farging cute!!!!
Posted via Mobile Device
I just read the post zorse not possible and took that as you couldn't cross a horse and a zebra. I wasn't familiar with the rescue or story behind them. Zorse is possible but in this case yes not for this horse specifically. Cute, cute baby. Hope all goes well for him.
Cutie! I hope he continues to be determined and nurses well. He will get better just to get the pink off!

I will tell you that my now 23 yo draftX had such bad legs when he was foaled that the vet recommended putting him down. The breeder casted him, similar to what you are doing, only I think she used PVC pipe from what I remember......and he grew up sounds and more that a great horse. Never a lame step until arthritis a couple of years ago. So I am really rooting for this little guy!
---
Signature undergoing edits. Please standby.......