April (Sweet April Cider) is 4 mo
---
I mesured her the other day and she is close to 13 hands. I think she is going to be a big girl. She stands for her halter and leads well. I even got to cut her bridle path. I can tie her and pick her feet even rasp them. She hates baths but getting used to the water. I love her but then she is very special to me and I told her mamma she has a forever home with me.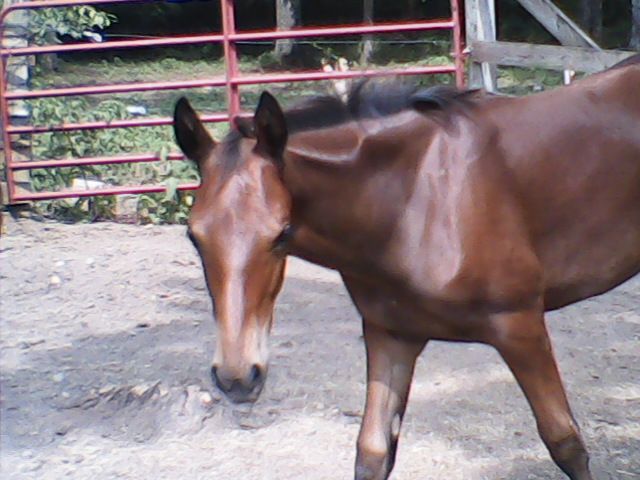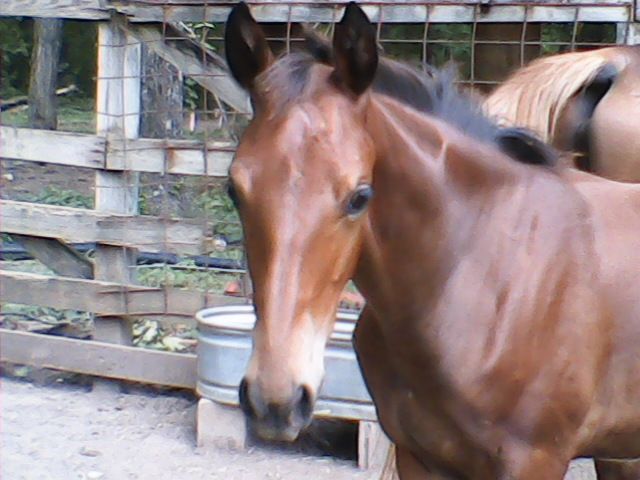 Yearling
Join Date: Aug 2011
Location: Central Texas, easily mistaken for a big bowl of dust!!
Posts: 1,427
• Horses:
1
I love her face :)
Posted via Mobile Device
She is adorable..and love her name!!
---
Horsepower: the extraordinary capacity of a horse to elevate the human spirit!

My castle is my barn ;)
She's a nice lookin' filly