Quote:
Originally Posted by
GhostwindAppaloosa
View Post
Excellent pedigree..Alladdinn- prolific sire of national champions, Bask, Silver Drift, Ganges, Morific; Egyptian, Domestic, a little Polish and some Crabbet..
---
For those who don't like me-- it's mind over matter; I don't mind - - and you don't matter.
www.obsidianarabians.com
Seems to have a fairly solid pedigree. Little bit of line breeding, but both Aladdinn and Nazeer (like Fadjur and Aurab) line bred very well.
She's got some Eygptian racing and halter lines and some great Polish performance lines through Aladdinn.
I tend to steer from the Eygptian lines just because I find most of them bred strictly for halter and thus end up with little dainty legs and not much depth to their body, but Aladdinn was a great producer of not only broodmares, but substance as well.
Going for a combination of this pedigree she might be one of them tank Arabians, but she should be a very athletic Arabian with a great mind, but might be one that needs to stay occupied.
Would love to see photo's. :)
Thank both of you so much for taking the time. Owner is working on new photos for me. She was a bit younger in these ones. She seems to have a solid body not the dainty halter body.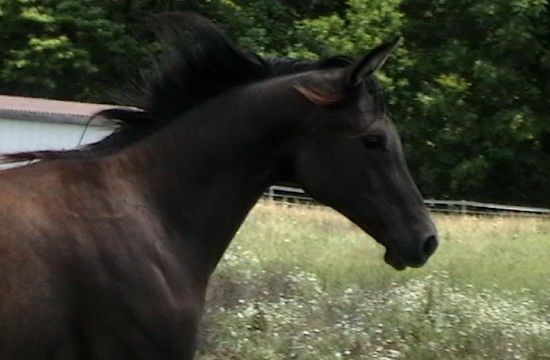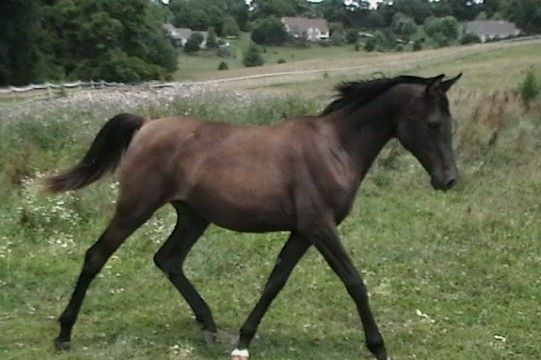 I might go see her this weekend as she is within an hour.
always wanted an Arabian for what ? Your expected use and your riding style, size, etc makes a lot of difference in suitability. For me Id say that horse is a dainty show pony with skinny legs. might be just really young though. How old in the pics ? Take some good pictures this weekend would love to see them and measure cannon bone circumference. I am just learning the ins and outs of Arabians myself.
mostly trail riding though I have done distance in the past and would like to get back into it. She currently stands about 15 hands possibly a bit more so that's a pretty big arab!

We'll see what she looks like. Those photos I think she was only a yearling.
15hh with a bit of substance is just perfect for an Arab, well it is to me, I'll be interested to see teh up to date pics when you get them.
Here we go, the dainty legs again......sorry, couldn't help it, Joe...
She is most likely a yearling in the pics, not much body there yet. Nice expression, she looks very sweet.
Lets wait for what she looks like now
measure the cannon bone circumference, you want a good 7.5 " For a HW rider like me I wouldnt consider a horse with less than 8". And yes many Egyptian arabians have dainty legs that dont hold up in serious endurance. For casual trail or non competitive endurance probably be fine.
Alright, the "d"- word
Fine bones occur in Arabians, no doubt. Mainly bloodlines who are being bred for halter shows only. Much like halter QH, over muscled on fine bones and tiny feet. Not, contrary to what some believe, in certain types of Arabians, I.e Egyptians or the Bey Shah's. It runs in breeding farms, where nobody is interested in good bone and only pretty head and neck counts. My SE gelding had 8 1/2" cannon bone and was a solid 15.2hh with a built like a stock horse.
See what I mean? Can't generalize. Another thing to consider, Arabians have greater bone density than other breeds, so circumference is not all that matters.
---
Last edited by deserthorsewoman; 01-18-2013 at

03:45 PM

.