Baby Arrived!!!
---
And he couldn't possibly be any cuter!! Double blue eyed little (or not so little) stud colt! He's black/white but the stud was grey/white and from the looks of him i'd say he'll probably change to that too. The adorable little guy met me at the barn door this morning!!! Momma wasn't showing any signs last night so what a surprise for me this morning! Momma and baby are doing great, baby is already bouncing and playing, so cute! So here are the pictures!!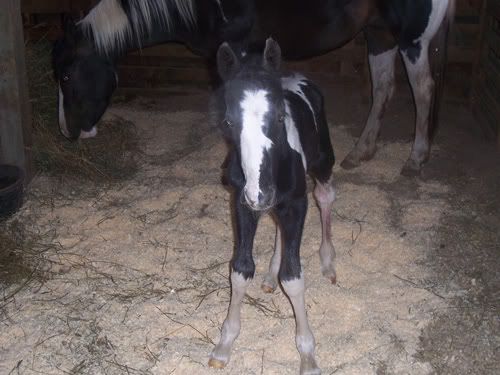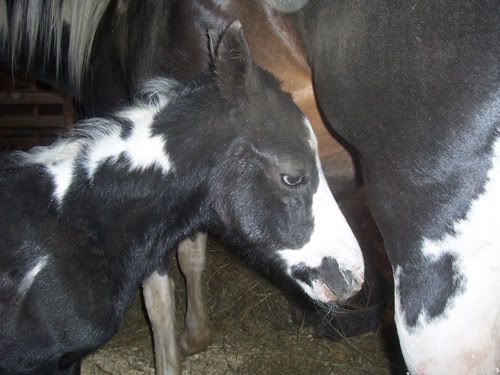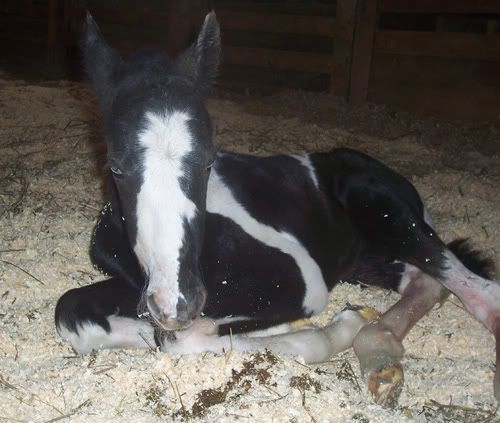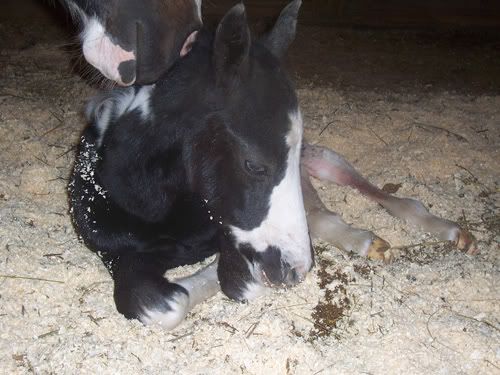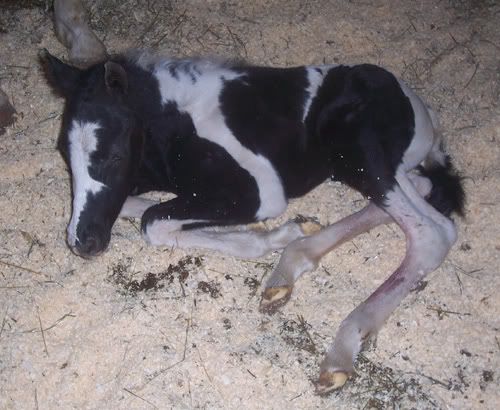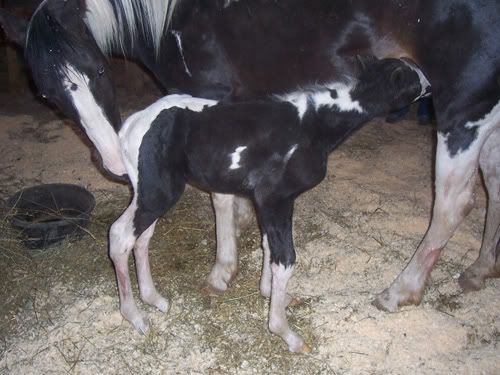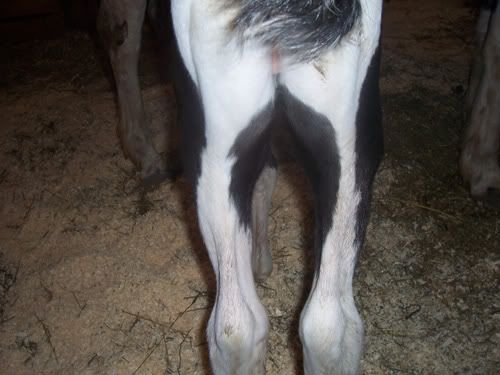 AWWWWWW i'm jealous lol. Such nice looking markings on the little bugger
.
Congrats !! He is a handsome guy.
Oh wow! So cute and amazing markings! Congrats...
---
~Lindsay~ Mom of 2, wife to the goldsmith, doula and childbirth educator in training, life-long horse dork
That could very possibly be the cutest baby paint I've ever seen!!
Keep us updated with more please! :)
Thanks You!! I think he's just adorable but of course I'm biased since he's mine!!!
Now to come up with a name....
what are momma and daddy's names?
---
~Erin~
~I'm an angel in Justin boots. I'm a devil in blue jeans. I'm every cowgirls nightmare. I'm every cowboys dream~
Dam is "A Unique Dawn" but i call her April. Sire is "Codys Blue Merle". Not real impressed with either name, lol!!