Brand new baby Pyro
---
This is Pyro, he was born yesterday! He's from a sorrel pinto and a gold cream champagne so I'm pretty sure he's a palomino, yes? He's the second colt born here (Jester was my 'practice'colt and the first!) and this one is here to stay for life as my next riding horse, as my mare only has a few years of riding left in her before she retires.
Anyway here he is! What do you guys think of him? His eyes are a blue-grey color for now.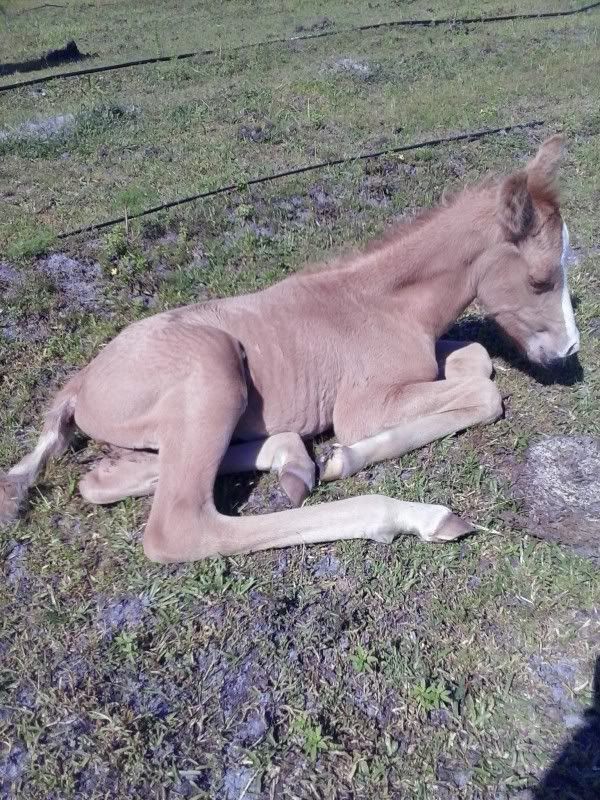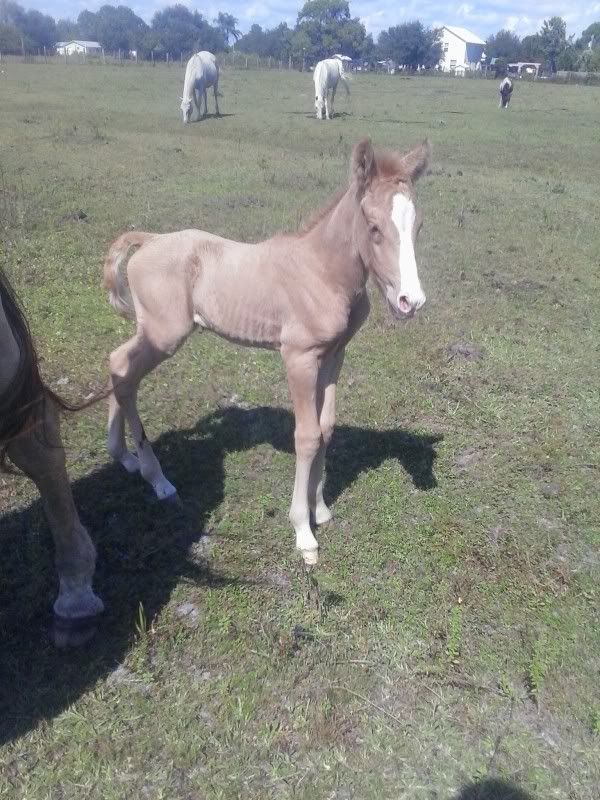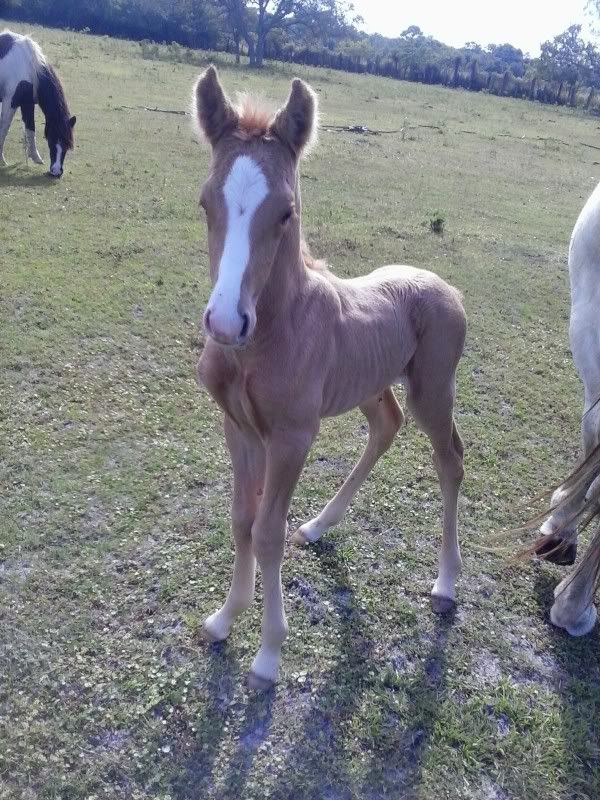 Posted via Mobile Device
Foal
Join Date: Aug 2010
Location: Vancouver Island, B.C., Canada
Posts: 223
• Horses:
4
SO CUTE!! I demand more pictures!
What a cutie! I love his blaze.
Posted via Mobile Device
He is just the cutest thing ever <3 Look at those wonky legs xD
---
The sensitivity of the internet baffles me.
Yup, adorable! Love how he is discovering how his little body and legs are suppose to work!
---
Be the kind of woman that when your feet hit the floor each morning the devil says, "Oh crap, she's up!".

Oh, gorgeous!! What breed is he? I LOVE the look on his face!

Nancy
"Dang, what's everybody so excited for? It's just crumbly stuff in a bucket!"
Oh, hello funny two legged thing!
Alright lady, move along, I'm done with pictures!
Posted via Mobile Device
Green Broke
Join Date: Jan 2010
Location: south of nowhere, north of nothing
Posts: 4,644
• Horses:
6
Ohmymymymymy. That forelock fluff! Hahah what a cutie. congrats!
I know it. I refer to him as carrot-top. XD

He's a heavy built paint/foundation QH mix. :)
Posted via Mobile Device
Only time for one quick pic today. He has the most adorable little lope, momma left him in the dust to get her dinner and he went from a walk to a lope. :3
Posted via Mobile Device