naww what a cutie congrats another gold baby so jealous !!! :)
Congratulations!! What a precious little guy! He already seems to have such a smart personality :)
SOOO cute :). I love his angry face. so,so cute :).
I love his red fuzz ball on top if his head ❤️!
Posted via Mobile Device
He's so adorable, congrats!!
---
Being horseless is the pits!!
I'm just going to sit in on this thread so I can see baby pictures :) He's adorable. Any idea how big he might get?
Hehe, I love his fuzz too. Momma is 15.2 and daddy is 14.1 so if he hits 15 I will be a happy camper and anything.over that is a bonus!
Posted via Mobile Device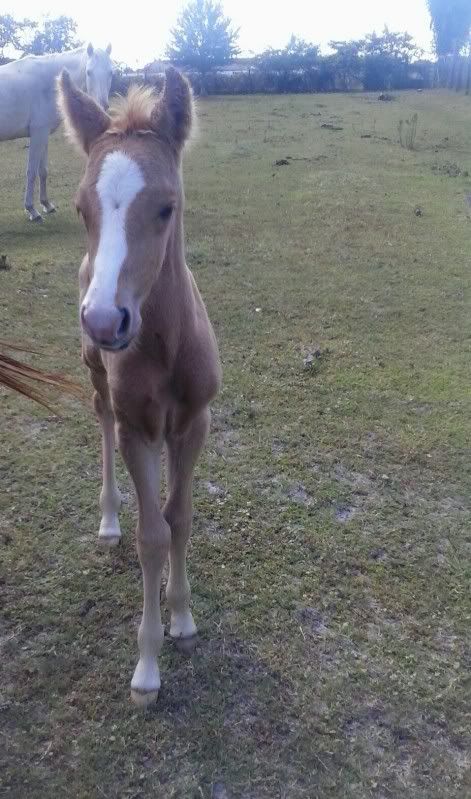 He's gaining some control of those stilts! XD
Posted via Mobile Device