View Poll Results

: Who should Connie breed with?

Let her choose
1
50.00%
G.P
0
0%
Sunny
1
50.00%
Voters: 2. You may not vote on this poll
breeding
---
I have a paint Mare named Madamoselle Connie Clue (Connie) with beautiful markings. She's a great mare. We just recently got a shipment of 5 paints (my moms really getting into paints and breeding..) and one's a registered stud. He's a beautiful 15.3 hand palomino paint. His name is Sunny's Golden Days (Sunny). We also got a one just like him but a dappled grey and white paint with blue eyes who's 16 hh. His name is Just Want ya' Back By My side (I know its looonnnggg, we call him G.P, Grey Paint) I was wondering just which one you think we should breed Connie with. G.P has better bloodlines but Sunny is a hech of alot prettier. Sunny's foal will probably be a show horse but G.P's will probably be a stud or broodmare becuase of great bloodlines! I've also heard of people who let the mare chose in 3 paddocks next to each other (so the studs don't fight) whoever the mare is more interested in they breed. So if you think that might work or have anything further about that please tell me!
Connie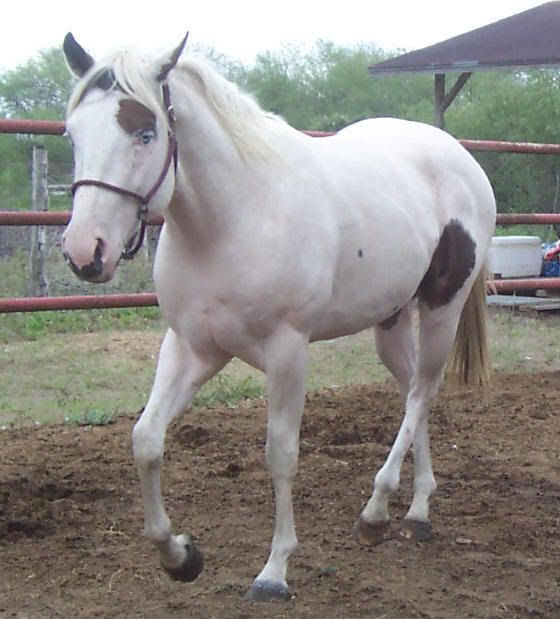 Sunny When He Was Younger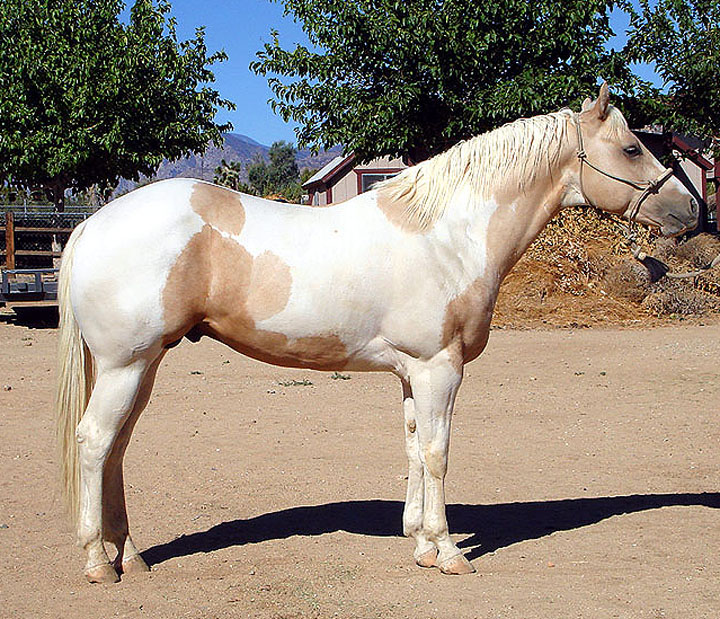 Just Want'ya Back By My Side
Maybe you could post photos of the mare and both studs to help people give more accurate opinions??
Breed her to whichever one will compliment the mare the best, of course.

If you want to breed your mare, I would say you specifically look for stallions to suit your mare. Don't breed her to something just because that's the horse you have available. The amount of effort you put into finding the correct stallion will show in the baby.